How WandaVision Could Change Marvel's TV Universe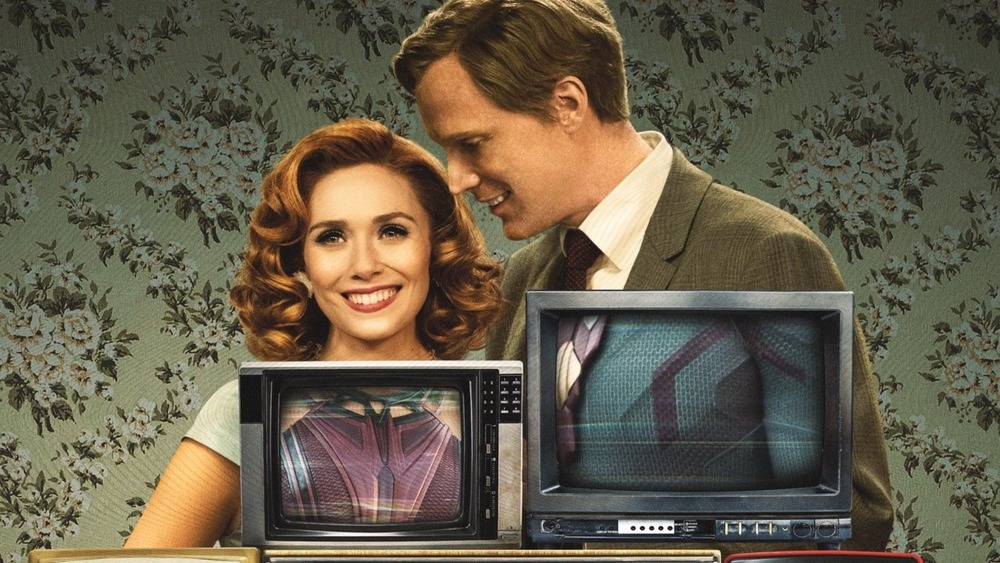 Marvel Studios/Disney+
As the two teen leads of a Disney Channel Original Movie once sang, this could be the start of something new. 
During a digital press conference for WandaVision, attended by various entertainment media outlets including Looper, Marvel Studios head honcho Kevin Feige fielded a question about whether the upcoming streaming series might give rise to more Marvel sitcoms. Coy as ever, Feige didn't give a definitive answer, but he did note that it's a possibility.
"We'll see. This was our test run. Marvel has had a lot of good, successful TV in the past. This was Marvel Studios' first foray," Feige said of WandaVision, starring Elizabeth Olsen and Paul Bettany as Wanda Maximoff (aka Scarlet Witch) and Vision — two superheroes trying to blend into their suburban neighborhood that isn't at all what it seems. 
Essentially, now that the television side of the Marvel Cinematic Universe under Marvel Studios is kicking off with WandaVision, anything is possible. Fans could see more sitcoms in the vein of WandaVision if reception to it is strong (and it's trending that way based on early reactions). But even if Marvel decides to keep the show as its sole sitcom for the time being (or forever), the existence of WandaVision at all sets a bold tone for the TV arm of the franchise moving forward.
WandaVision is unlike anything Marvel has done before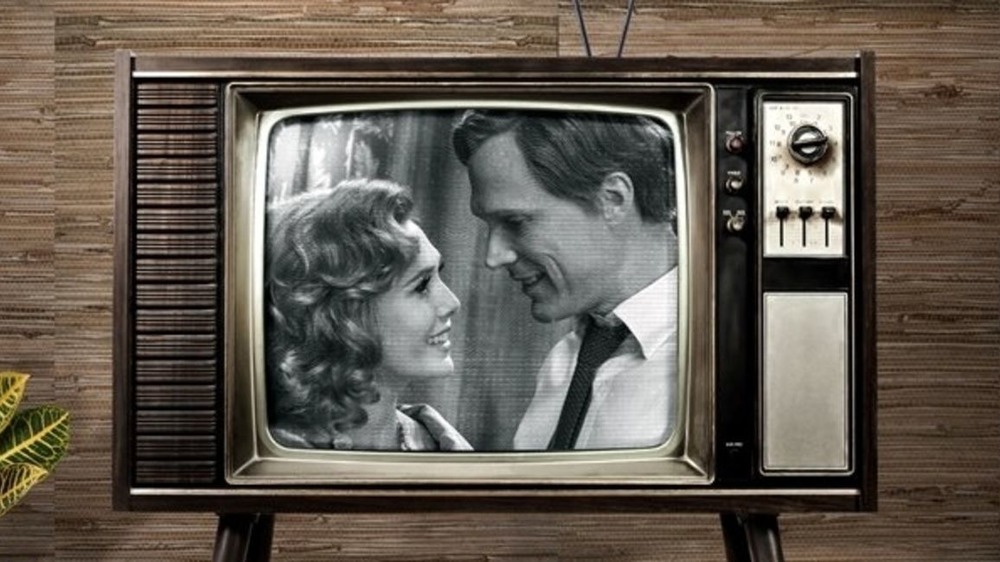 Marvel Studios/Disney+
According to Feige, the foundational idea behind WandaVision was to achieve something that simply isn't feasible in a feature-film format. The perfect way to do such a thing? Create a nine-episode series that takes risks and experiments with the traditional television format. "We're able to turn a wacky idea into a wackier show," Feige said during the WandaVision presser. "It worked out perfectly that this is the debut [on] Disney+ for the MCU."
Marvel has been letting out a steady stream of WandaVision teases in the lead-up to the show's Disney+ debut on Friday, January 15, but there's so much that hasn't been revealed. Created by Jac Schaeffer and directed by Matt Shakman, WandaVision will bounce through various time periods and toy around with television tropes as it follows Wanda and Vision's life living in the fictional town of Westview. Fans know that the couple will have a nosy neighbor named Agnes (Kathryn Hahn), who could very well turn out to be an enemy of the couple's, and will cross paths with Monica Rambeau (Teyonah Parris), but other than that, details are scarce.
For the lucky few who have had the chance to see the first three episodes of WandaVision — including Looper's own Tim Lammers — going into the show with little foreknowledge has made the viewing experience even better. Bettany's previous promise that WandaVision would be "the oddest of all the Marvel endeavors so far" proved true, and critics who viewed early screeners have been applauding the series as "a courageously out-there entry that deserves the utmost praise," "a wonderfully inventive way to kick off the MCU's TV era," and "truly unlike anything the MCU has put out before."
Everything considered, it appears that WandaVision could very well be the Marvel sitcom that sparks many more — but even if it doesn't, it is certainly setting a strong precedent for all Marvel series to come.