Here's How You Can Watch Every It Movie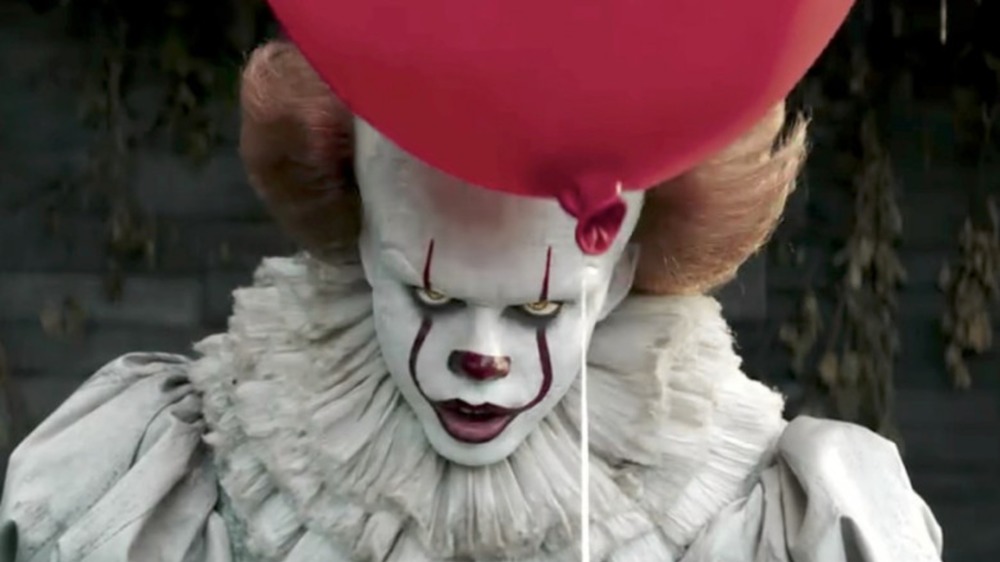 Warner Bros. Pictures
Pennywise only visits Derry every 27 years, but there's no need for horror fans to wait that long in between viewings of It and It: Chapter 2.
It, which was released in 2017, is regarded as one of the best Stephen King adaptations to date. While fans have differing opinions about just how scary the movie actually is, one thing nearly everyone agrees on is that the young cast does a fantastic job of bringing humanity to the coming of age portion of the story. The bond that exists among the Losers Club — which includes actors Sophia Lillis, Finn Wolfhard, Wyatt Oleff, Chosen Jacobs, and Jack Dylan Grazer — gives It a level of depth many horror movies lack.
Ultimately, the combination of the Losers Club and Pennywise's (Bill Skarsgård) menacing antics in Derry led to the first chapter of It becoming the fifth highest grossing horror film of all time, according to The Numbers. By comparison, It: Chapter 2 wasn't as well received by fans, but the second film, which followed the adult members of the Losers Club as they returned to Derry to stop Pennywise once and for all is still well worth a watch, especially if you're a completist.
Luckily, streaming both of the It movies is much easier than convincing Pennywise to stop his periodic visits to Derry for light snacking on the town's children.
Are the It movies streaming on Netflix?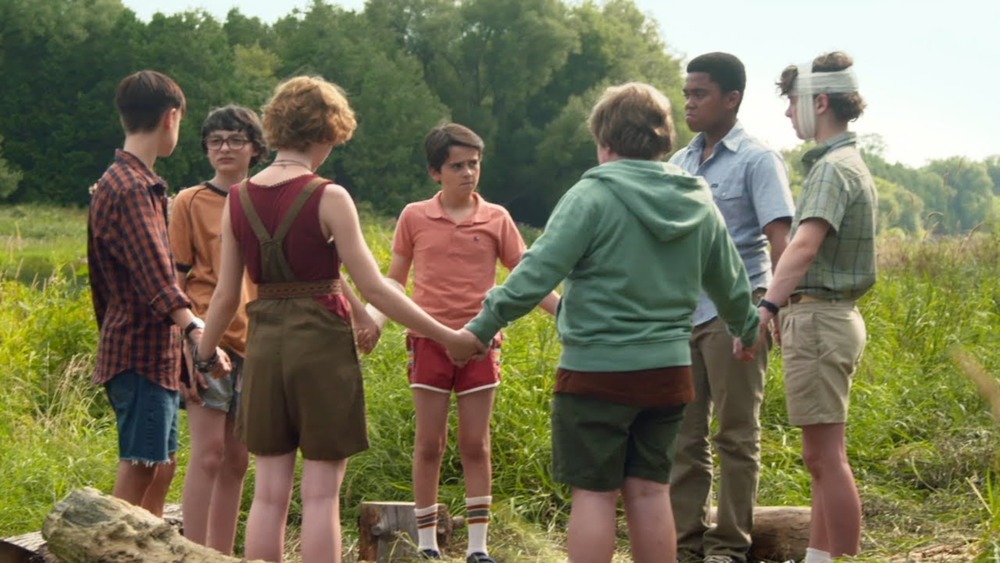 Warner Bros. Pictures
The It movies aren't available on Netflix, but they are both streaming on HBO Max. The relatively new streamer combines the best of Warner Bros. expansive library with HBO's collection of award-winning shows, movies, and documentaries. And luckily for horror fans, that includes both chapters of director Andy Muschietti's adaptation of It.
If you're not currently an HBO Max subscriber, the service costs $14.99/month, and gives you access to all of HBO, as well as movies and shows from brands like TCM, Adult Swim, and DC. And while the streamer got off to a rocky start in terms of distribution deals, the app is now available on both Roku and Amazon devices, making it much easier to actually take advantage of its library of movies and shows.
Still, given just how many different streaming services are out there, it would be totally understandable if you didn't want to add yet another one to your monthly entertainment bill. If that's the case, you can always purchase or rent the It movies through Amazon, Google Play, iTunes, or wherever you prefer to purchase digital films. (And hey, if you do decide to go that route, then don't forget to check out the 1990 It miniseries which scarred a generation of children, and is currently only available to rent or buy.)
However, you decide to visit Derry just prepare to sleep with the lights on after you witness Pennywise's creepy dancing, because that's the kind of nightmare fuel that sticks with a person.