The Strange Way Vanessa Kirby Prepared For Pieces Of A Woman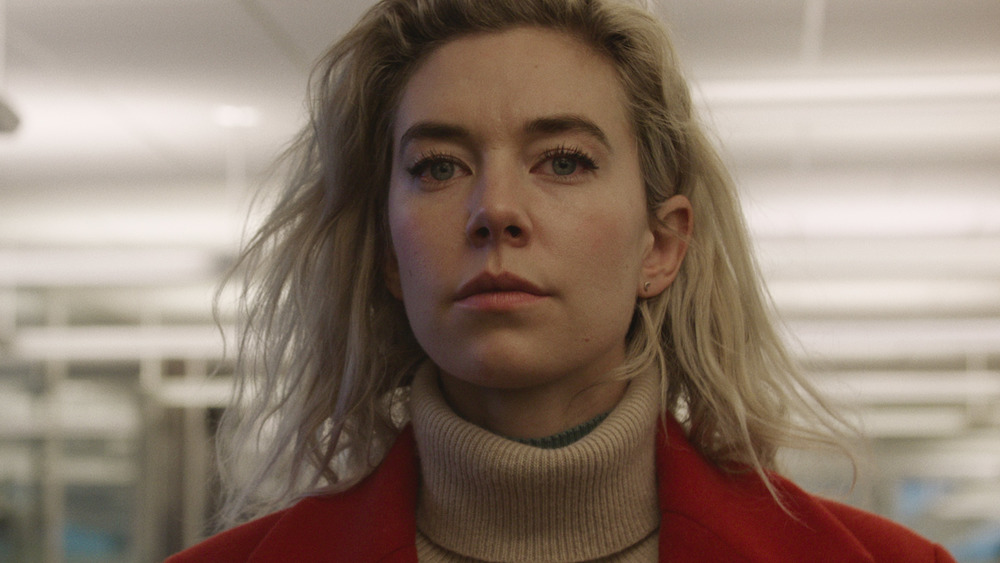 Netflix
Vanessa Kirby's performance in the dark and emotional Pieces of a Woman racked up some serious awards buzz ahead of its January release on Netflix — and with good reason. The film, which follows a Boston couple's life after their homebirth, ends in neonatal death, personally and dramatically tested Kirby, pushing the star who has never been a parent herself into impressive territory. 
In an interview with The Independent, The Crown and the Mission: Impossible — Fallout actress revealed that to prepare to depict an experience that was entirely foreign to her, she went directly to someone who could help her figure out how to capture the film's 23-minute single-shot opening. That person was both a stranger and an expecting mother, who granted Kirby the chance to take part in her six-hour labor process. But of course, that was only once piece of the preparation puzzle for making her performance realistic. 
The English actress, who plays Martha Weiss, shared that she and her character had opposite responses to the film's situation. For that reason, Kirby had to really recalibrate herself to meet the role. More specifically, while Martha's mother funnels her grief into holding the midwife legally accountable and her husband, Sean (Shia LaBeouf), goes from overt displays of mourning to facing addiction, Martha internalizes her grief to the point that those around her literally don't recognize it for what it is. 
To do that, the actress said she had to go silent. "Funnily enough, I'm really not a silent person, and I've had to learn that silence is really important," Kirby said. "I wanted to shout back a lot, and I wanted to hit things and express. When I wanted to scream at people, Martha chose not to. She chose to do it inside herself, to internalize that scream." 
Vanessa Kirby's performance stumped and then impressed her Oscar-nominated co-star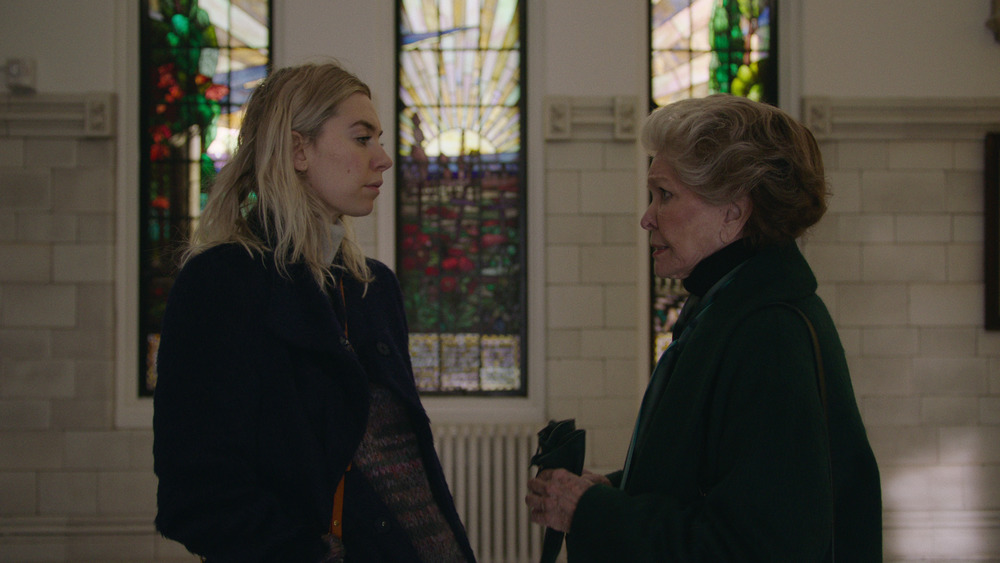 That deep suppression, and the choice to grieve in such isolation, proved to be difficult for Kirby, she told The Independent. At moments, it generated fear that she might not be able to convey what her character was actually going through properly. "It was hard to do scenes with people where my instinct would be to lean into the scene, but I knew that my job was to sit on my hands and just not do that," she said. 
The reason for that was baked into how those around Martha responded to her loss. "No one sat down and said, 'How are you? You just talk, and I won't try and change it or manipulate it; I won't try and make it what I need it to be to feel good,'" Kirby said of the other characters' treatment of Martha. "So slowly but surely, she just goes inward, and there's no way of reaching her." 
Despite having fears over her performance, Kirby seemingly pulls it off. While the movie only has a 75% on Rotten Tomatoes, critics have lauded her portrayal specifically, noting that it's not just a saving grace of the film, but its creative heart. Ellen Burstyn, Kirby's co-star and the actress who plays Martha's mother Elizabeth, can also vouch for the 32-year-old's performance, even in scenes she found emotionally difficult to talk about. While the Oscar-nominated performer admitted to The Independent that she didn't initially see what Kirby was doing but was quite impressed when it hit her.
"It wasn't frustrating, it was curious to me at first," Burstyn explained. "Because knowing who you are as a person, I didn't expect you to be so remote when we got on the set. It took me a little while to begin to understand your character. And then I was so impressed."
Fans eager to see Kirby's performance can see the Kornél Mundruczó-directed film now on Netflix.