The Storage War Treasure That Had Ivy Scratching His Head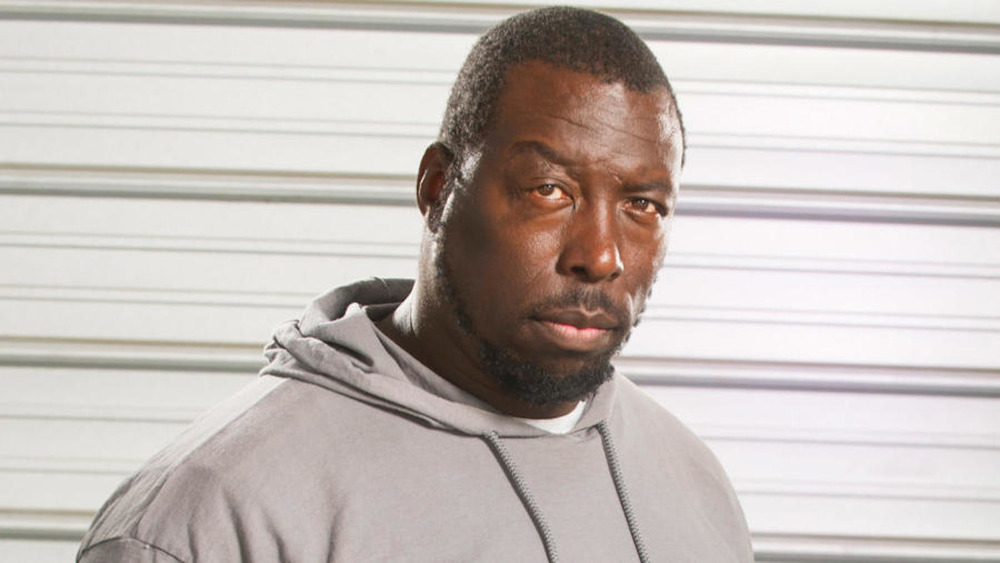 A&E
For nine seasons, Ivy Calvin has been the King of Palmdale, California on A&E's Storage Wars. He has a formidable presence as a former MMA fighter and arena football player that prevents him from being tripped up by his competition in the storage-unit-bidding world, but at least once, Ivy was stumped by one of the items he bought.
A&E recently posted on its Facebook page a clip of the moment in question, which occurs when Ivy is operating "one wing short" and his arm is in a cast. Though he isn't in top form physically, Ivy is as sharp as ever mentally ... at the outset of the auction day. He knows when he set his sights on some of the items in a storage unit that's up for grabs that it's "good" for him. 
Ivy buys the unit for $300, acquiring a bamboo table, baseball cards, two surfboards, sewing machines, skateboards, "good-smelling" clothes, a stereo system, and more. As he continues digging through the unit, Ivy then encounters a green bag with "Midget Bushtrekka" embroidered in its fabric. Ivy's interest is piqued, but he only grows more confused when he opens the bag and finds various metal parts and some wheels — not to mention a lot of frustration.
Unraveling the mystery of the green bag full of wheels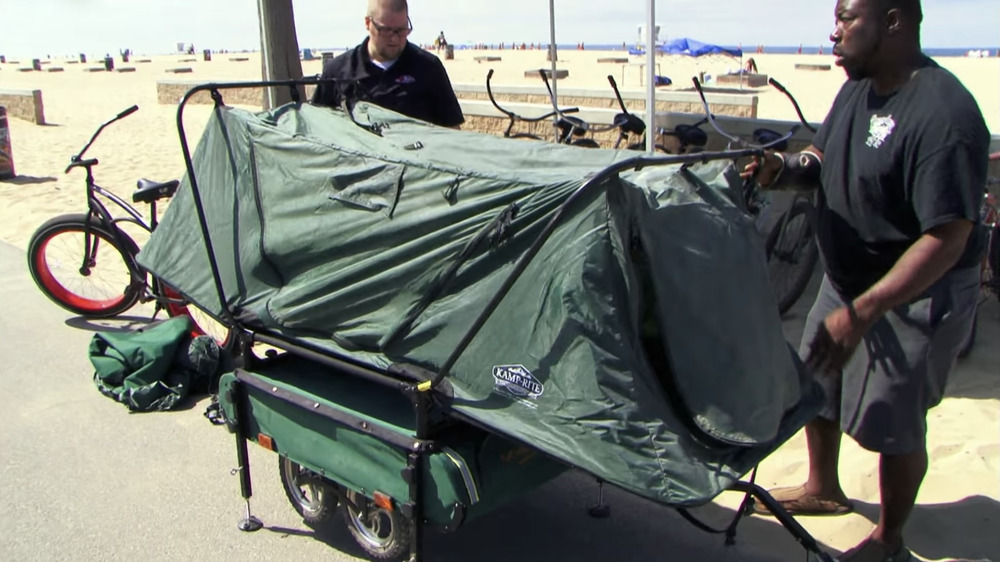 A&E
"The stuff you buy should not outsmart you!" Ivy grumbles, before adding that he doesn't have time to figure out the puzzle. However, Ivy doesn't have much choice since he can't exactly put a price tag on the item until he knows what it is (which definitely sounds true, even though the reality of the show has been questioned).
The wheels that Ivy finds inside the green bag give him an idea of who he can seek help from. After the auction, he heads to Huntington Beach to check in with his bicycle expert buddy Kenneth, who informs him that the contraption is actually a "home on wheels." The Midget Bushtrekka is the name of a product from the Australian company Kamp-Rite, and is a mini-camper trailer that attaches to a bicycle.
In a short assembly montage, Kenneth sets up the camper, and it looks pretty snazzy. Kenneth seems to be into the Midget Bushtrekka, but Ivy remains largely unimpressed. Still, he manages to sell the mini-camper to his friend for $600, doubling the amount he paid for the entire storage unit.
Even though Ivy says the Midget Bushtrekka looks like a dog house on wheels and is disappointed it doesn't included a toilet, it still ended up being another good gamble for the King of Palmdale on the reality TV show.