Why Epcot Fans Are Divided Over The Norway Pavilion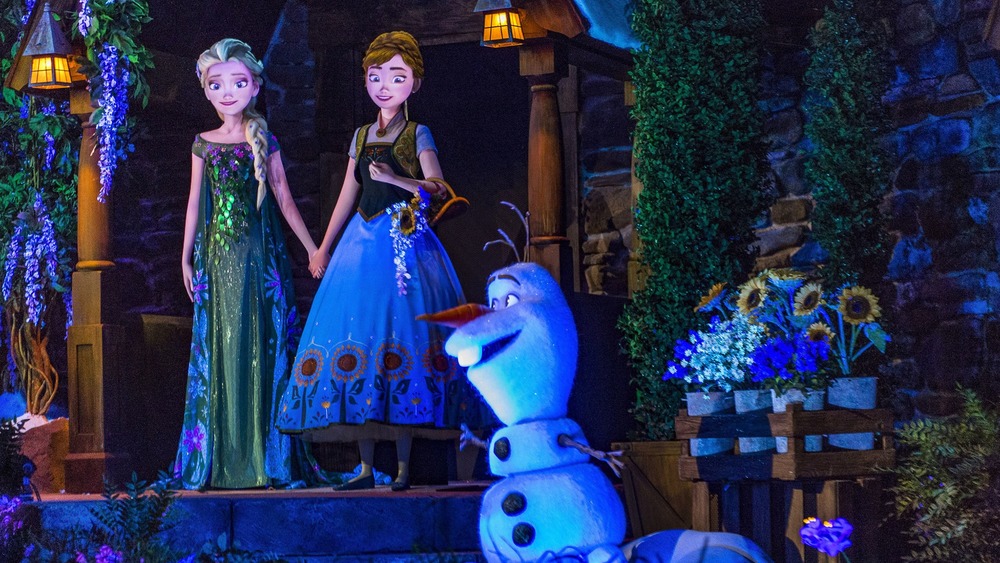 The Walt Disney Company
For Disney theme park fans, change is a common occurrence at the parks, and is something to be expected. But that doesn't mean people don't miss long-gone attractions or have their own opinions on Disney's choices. Even decades later, changes like the replacement of Mr. Toad's Wild Ride with The Many Adventures of Winnie the Pooh and Alien Encounter with Stitch's Great Escape can spark debates. More recently, quite a few big changes have happened, or are being planned for the near future. This includes Mickey & Minnie's Runaway Railroad taking the place of The Great Movie Ride, as well as the upcoming reimagining of Space Mountain, changing the theme to The Princess and the Frog.
Surprisingly, there's one change in Epcot that has divided fans in a major way: Frozen Ever After taking the place of the Maelstrom ride in the Norway pavilion. 
Maelstrom was a dark ride in which you rode in a traditional Norwegian viking-style longship, traveling through scenes of the country of Norway and its rich mythology. The attraction's final day of operation was October 5, 2014, after which it went into renovation to become Frozen Ever After, which officially opened on June 21, 2016. Though many appreciate the great Frozen presence at the Disney theme parks, others believe that the previous attraction, Maelstrom, was better.
Some Disney fans prefer the old Maelstrom ride to the new Frozen Ever After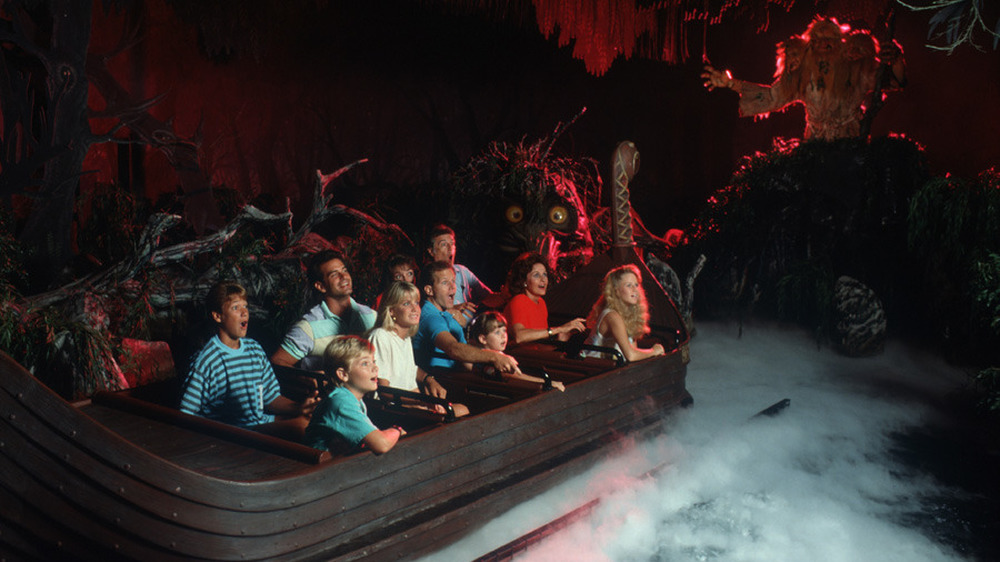 The Walt Disney Company
In a Reddit thread, a user by the name of u/Seventh_Seraph shared a photo of themself in front of the new attraction in the Norway pavilion, Frozen Ever After, wearing a shirt that said "Maelstrom was better." Many shared the sentiment, preferring the old, traditional attraction and pavilion to the now Frozen-focused area, while others enjoy the reimagining and like how it caters more to kids.
All in good fun, the original creator of the post made sure to explain their intentions in the comments. Although they do really prefer the old ride, u/Seventh_Seraph highlighted the consistency of change at Disney parks, saying that "the magic of Disney is that nothing stays the same forever." It's the perfect attitude to have, as the Disney theme parks are constantly changing with the times, which is one reason they continue to be so successful. Even right now, Epcot is in the process of a full overhaul, getting new rides like Remy's Ratatouille Adventure, a full reworking of the lands and layout, as well as a new fireworks show. The new additions and changes were delayed to 2021 due to the pandemic (via Disney Tourist Blog). 
Though Maelstrom is gone from Epcot, it's not forgotten — and just like with this one fan's post, the memories of past experiences will continue to bring fans together.