The Heartbreaking Death Of That '70s Show Actress Tanya Roberts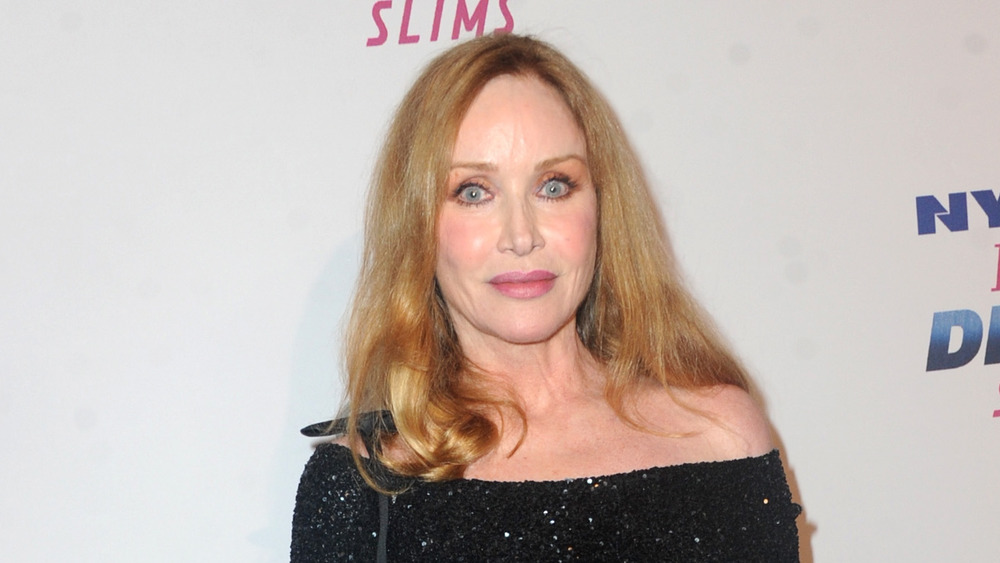 Albert L. Ortega/Getty Images
After her death was misreported on January 3, the publicist of actress Tanya Roberts has now confirmed her tragic passing at the age of 65. Her cause of death has not yet been announced at this time of writing (via The New York Times), but her publicist has clarified that it was not due to COVID-19.  
Her death comes on the heels of a hospital stay, following a collapse on December 24, while taking her dogs for a walk. According to the BBC, the original report came after her boyfriend, Lance O'Brien, was summoned to her bedside by hospital staff, where he found Roberts unresponsive. Distraught, he contacted her publicist, believing that she had already passed away. While that initial report was inaccurate, it has since been confirmed that she died shortly after the premature announcement of her passing.
The news of Roberts' death is, without a doubt, heartbreaking for multiple generations of film and TV fans, many of whom have enjoyed her work throughout her three decades of involvement in the entertainment industry. Her later career was marked by appearances on sitcoms like Barber Shop, Eve, and perhaps most memorably, her recurring role as the delightfully complex Midge Pinciotti on That '70s Show, mother of Donna (Laura Prepon), portrayed as a seemingly stereotypical ditz — who was, actually, anything but.
While her hilarious and heartfelt performance made Roberts a household name for a younger audience, those who had followed her career since the beginning knew that the role was just one of many where she lit up the screen with her dazzling charisma.
Tanya Roberts' career, from Charlie's Angel to Bond Girl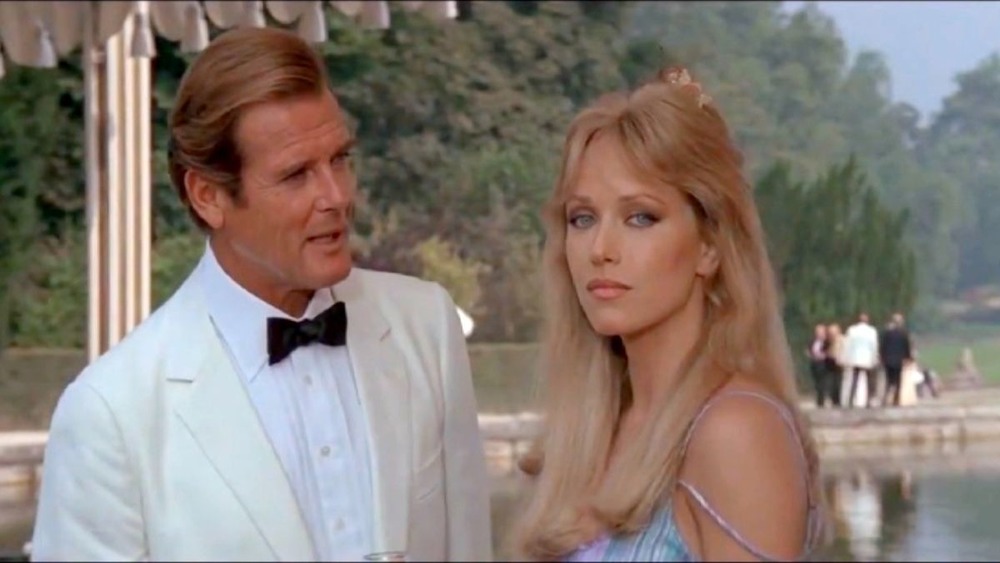 Metro-Goldwyn-Mayer
Roberts' first roles were in seventies thrillers and horror flicks like Forced Entry, Fingers, and Tourist Trap, but she quickly moved on to bigger and better parts. After co-starring in a two-part special episode of the Michael Mann and Aaron Spelling crime drama Vega$, Roberts landed a lead role on the fifth season of another Spelling production, Charlie's Angels. Although Roberts only got the chance to play Charlie's Angels member Julie Rogers for one season before the series was canceled, she did get to bring her experience in the world of espionage to the table when she was cast as a Bond girl in A View to Kill.
Although Grace Jones' May Day mostly stole the headlines for A View to Kill, which was Roger Moore's last Bond film before retiring the role, Roberts got a juicy role as Stacey Sutton, a geologist and daughter of a California oil tycoon. The spy thriller also nicely rounded out her eighties film career, which included high-fantasy adventure epics like The Beastmaster and Sheena.
Whether you know her as Midge from That '70s Show or her thrilling film career, there's no doubt that there's a little less joy in the world, now that Tanya Roberts has passed away. May she rest in peace.