Why The 2020 Girl In The Match.com Commercial Looks So Familiar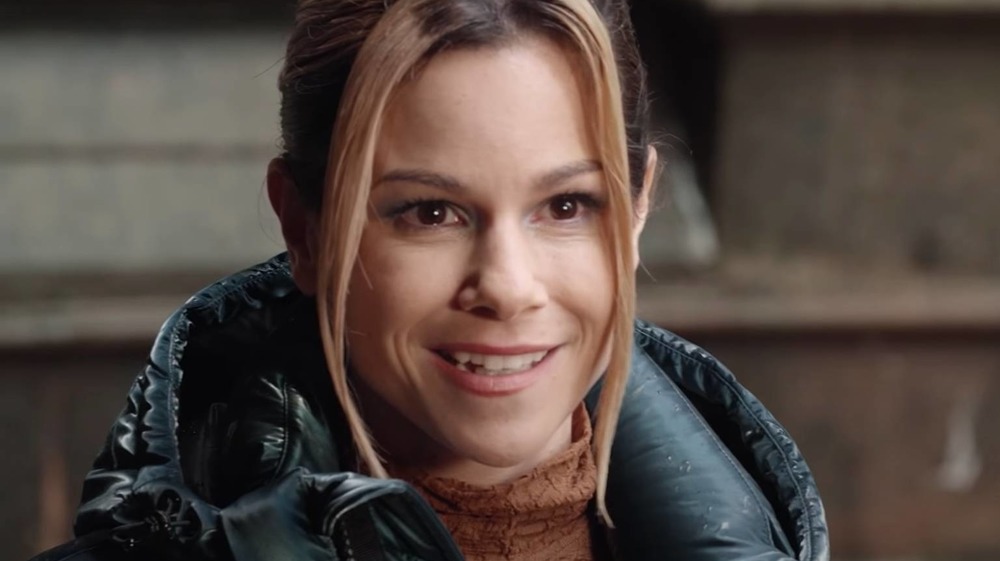 Match.com
2020 was ... not a good year, to put it lightly. The COVID-19 pandemic reached practically every corner of the globe, forcing countries to issue lockdowns. Millions found themselves unemployed as businesses closed. People couldn't even escape from their troubles at the movie theaters, as the likes of No Time to Die, Black Widow, and Fast & Furious 9 all got pushed into 2021. Combined with a contentious presidential election and increasing civil unrest, 2020 will likely go down as one of the most stressful years in modern American history. Many of the issues that plagued last year will still be with us in the immediate future, and while there's hope that things can get better, 2020 will always be accompanied with a shudder.
But at the very least, we're now in 2021 and separated from 2020, and can incorporate some humor into our reflections of the year that was anything but funny. Match.com — in association with Ryan Reynolds' production company Maximum Effort — understands how uniquely difficult the year was for single people, and the company released in early December a commercial highlighting the hope that 2021 will be better than 2020.
In the ad spot, Satan strikes up a new romance with the human personification of 2020, and it's a match made in Hell. The commercial is enough to give viewers a serious sense of déjà vu, as they watch the couple exercise in an abandoned gym and hoard toilet paper. But as you watch the Match.com ad, you may also start to feel as though you've seen the woman who plays 2020 before. 
As it turns out, the actress in the Match.com commercial is Natalie Roy, who has appeared in numerous TV shows and films in the past. 
Natalie Roy's filmography includes recurring roles in TV series like After and Awkwardly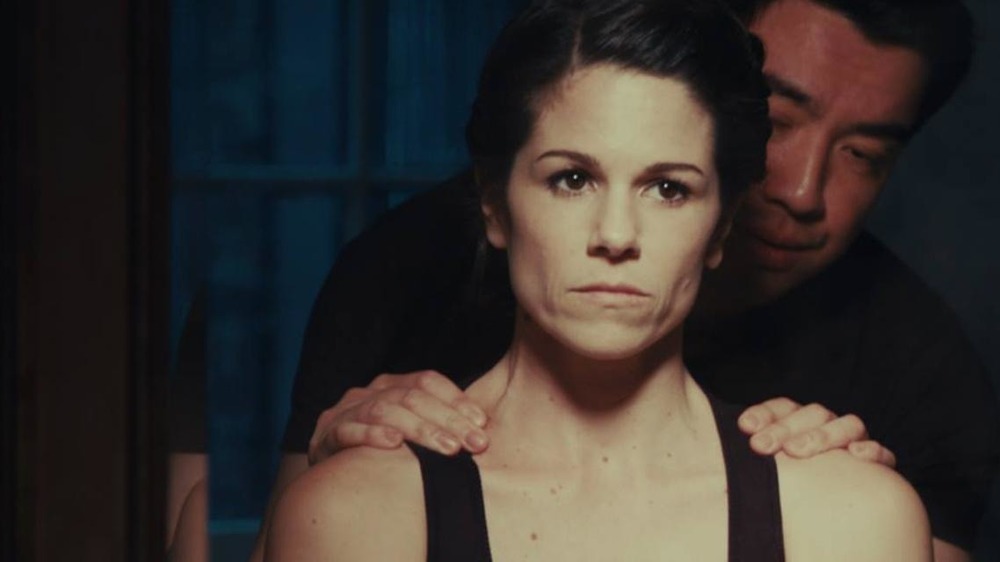 Cinematrix Productions
Roy has been acting professionally since 2005, when she made her first television appearance as Linda in the Canadian drama series On the Run. Over the years, she's popped up in various guest spots on a litany of TV series — including Blindspot, in which she played Courtney Puritsky; The Affair, where she took a turn as Jenny; and Awkwardly, from which you might remember her as Vanessa. In 2018, Roy had a prominent role as Claire in the short-lived dark comedy series After, which follows a widower who attempts to start dating once again. The show, which also stars Joshua Schubart as Jeremy and Olivia Baptista as Benny, was nominated for six Indie Series Awards in 2019.
Roy isn't just a talent in front of the cameras — she's also displayed acumen behind the scenes. She's served as a writer, director, and/or producer on a number of short films. You can actually watch one of the projects she wrote and directed, 30, on YouTube. 30 also functions as an ad for a book Roy released back in 2013 called 30, 30 Years, 30 Lessons. The writing contains a collection of tales that showcase all of the stories, dreams, and moments that make up a life, as told from the perspective of a 30-year-old woman trying to attain her goals during the next chapter of her life. 
More recently, Roy appeared opposite Adrian Paul, Vivica A. Fox, Sean Young, and more in the thriller film A Beautiful Distraction, about people living in a world completely different from the one they once did. And just a few days into 2021, Roy popped up in an episode of the crime dramedy series Bull, playing a character named Olivia Wright in the fifth episode of season 5.
It's clear from her extensive résumé that Roy is a multi-faceted talent, and the Match.com 2020 commercial has introduced her to a massive new audience. After "Match Made in Hell" dropped, two more ads were released: "When Satan Met 2020" and "Sneak peek at 2021." The ads have amassed millions of views and a ton of positive praise, with people really seeming to love the irreverent take on the last year as well as the remastered version of "Love Story" by Taylor Swift that's featured in the "Match Made in Hell" spot. In an interview with CBC News, Roy had the chance to talk about the process of bringing the commercial to life, stating, "I do feel the scripts were so funny, and the physical comedy of the difference in size between myself and the gentleman playing the Devil was already so much great material that I actually feel like I didn't have to do much work."
With so much exposure, expect plenty of good things to come for Natalie Roy in the years to come.