Why Miguel And Samantha's First Kiss In Cobra Kai Was So Awkward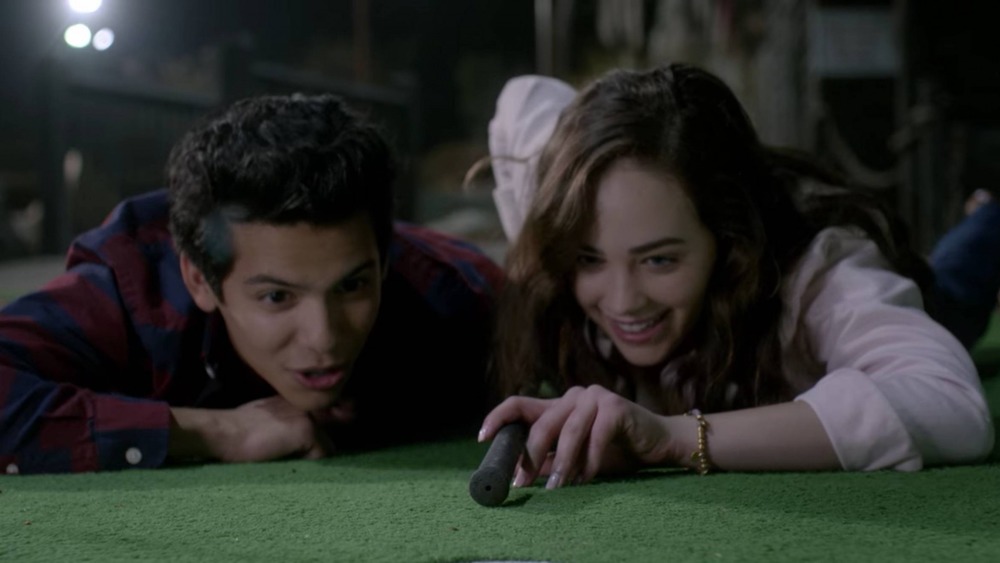 Netflix
Netflix's Cobra Kai might be the best 1980s-tinted karate comedy-drama around, but just like the rich Karate Kid mythology it draws from, the show's not afraid to go full teen melodrama between the fight scenes. The grown-up characters from the original movies may be the main draw, but the modern-day antics of Johnny Lawrence (William Zabka), Daniel LaRusso (Ralph Macchio), and John Kreese (Martin Kove) set the stage for the stories of a younger generation. Johnny's son and Daniel's student Robby Keene (Tanner Buchanan) and the resurrected Cobra Kai's top gun Miguel Diaz (Xolo Maridueña) relive Johnny and Daniel's feud, with Daniel's daughter Samantha (Mary Mouser) caught between the two, just like Ali Mills (Elisabeth Shue) in the original The Karate Kid. Meanwhile, she's also dealing with her own karate nemesis, Tory Nichols (Peyton List). 
It's all as complicated as it is awesome — and sometimes, the cast of Cobra Kai finds a way to make things even wilder behind the scenes. For instance, let's take a look at why Miguel and Samantha's first kiss in Cobra Kai was so awkward.
Mary Mouser told Xolo Maridueña he was like a brother to her just before the kiss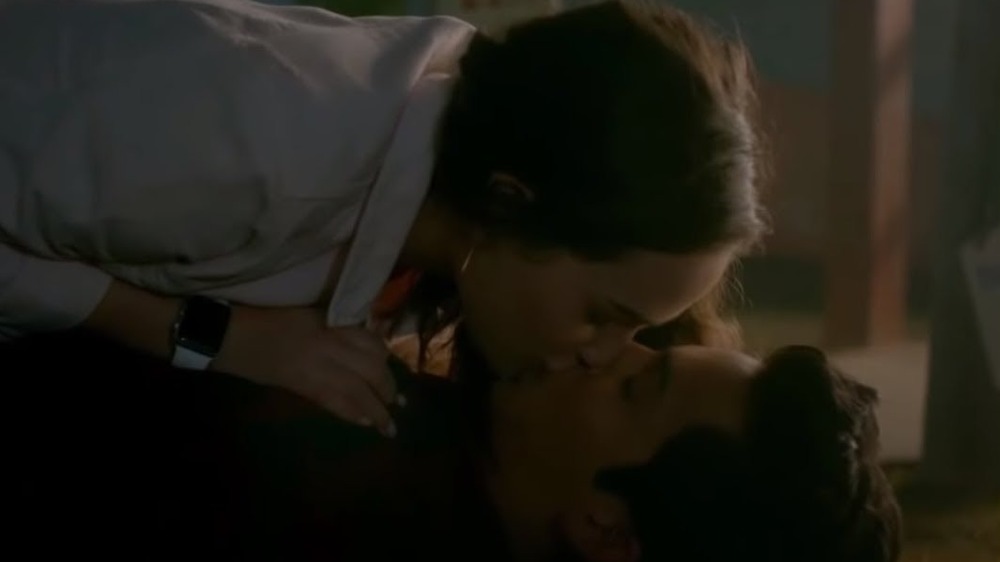 Netflix
On The Netflix Afterparty, Maridueña and Mouser discussed their characters' first kiss, and revealed that Maridueña had to do it with some rather unfortunate imagery in his mind. 
"I don't like to do my first kiss on camera with somebody new, and apparently that was a little problematic for Xolo," Mouser started the story, before Maridueña took over. He said that Mouser told him about her on-camera kissing aversion well in advance, so when he received the script for the kissing scene, he knew things might be awkward. However, he probably wasn't prepared for how awkward. "We go to the side and we're about to kiss, and she said, I think, the best words you could have said to anyone ever: 'Xolo, I'm so nervous, because you're like a brother to me.'" Then, with that sibling imagery freshly in Maridueña's head, they had to kiss. 
Interestingly, Mouser also noted that she has a "kiss of death," because she suspects she transferred her cashew allergy to Tanner Buchanan during their kissing scene. "Yeah," Buchanan chimed in, "I'm also allergic to a lot more things I was not allergic to before, and I think it was from you." That's Cobra Kai – a non-stop thrill ride for both the characters and the actors.