The Death On The Nile Actor Who Had Another Role In Orient Express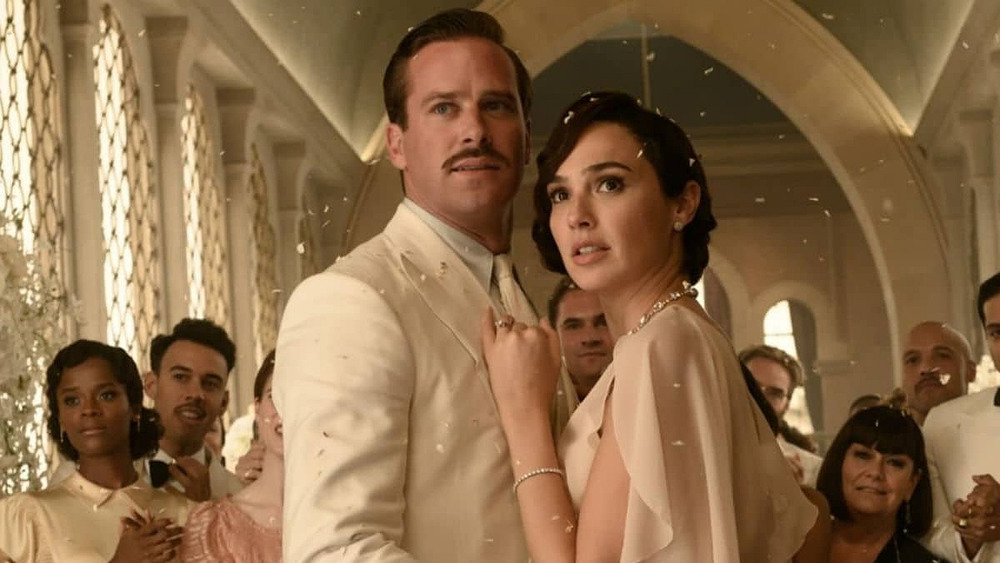 20th Century Studios
Agatha Christie is considered the world's best-selling fiction writer. She's sold somewhere in the ballpark of 2 billion copies of her stories since her debut novel The Mysterious Affair at Styles. As you might imagine, all that success translates to an absolutely massive number of TV, film, radio, and stage adaptations of her work. 
In 2017, Kenneth Branagh took on the role of Christie's most well-known character: Hercule Poirot. Christie penned nearly 50 stories about her famous Belgian detective, many of which have been adapted. And what you see, time and again, is that actors who get a chance at playing in Christie's world tend to return.
Poirot himself has been played by many actors over the years. Peter Ustinov made a career of playing Poirot beginning with the 1978 adaptation of Death on the Nile, in which he co-starred with Angela Lansbury, whose success as Jessica Fletcher on Murder She Wrote was born of her performance as Miss Marple in an adaptation of The Mirror Crack'd. That film also stars Dame Maggie Smith who would go on to appear opposite Ustinov's Poirot again in the 1982 adaptation Evil Under the Sun. None of which even touches upon David Suchet's 24-year stint playing Poirot on television, in which he starred in 70 different Christie adaptations.
In 2017, Murder on the Orient Express got a fresh film adaptation. And as history repeats itself, we're already seeing a number of faces return for the 2021 follow-up adaptation, Death on the Nile.
Kenneth Branagh returns as Poirot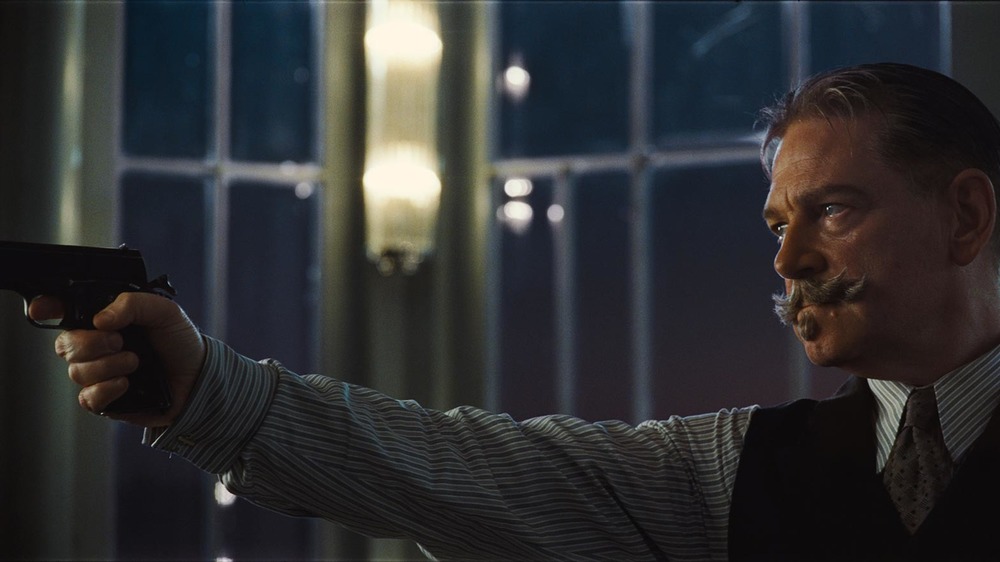 20th Century Studios
In 1974, Albert Finney took on the role of Hercule Poirot in Murder on the Orient Express, and was nominated for a Best Actor Bafta for his performance — it was the one and only time he played the part. In 2017, Murder on the Orient Express was adapted again, this time with popular Shakespearean actor Kenneth Branagh as Hercule Poirot. Unlike Finney, Branagh knew that one dip in the Christie pond was never going to be enough. And so the most obvious actor who is returning in the 2021 adaptation of Death on the Nile is none other than Branagh himself.
You should probably not be surprised to see Branagh return, though, as he not only starred in Murder on the Orient Express, he also directed the film. Branagh is taking on both those roles once again with Death on the Nile, with screenwriter Michael Green returning as well.
Branagh is nothing if not studious. In multiple interviews, the actor has talked about reading the entire Poirot canon in order to better understand the character. "I basically went through the books with a Sharpie and highlighted anything I thought was part of what might make mine sort of different," Branagh told NPR in an interview about how he crafted his version of Poirot. "And I'd have a little checklist of the things I'd go back to and have your sort of identikit version of who he is, ultimately trying to leap off into something that you thought moment to moment could be spontaneous and real."
Branagh will be bringing what he describes as his more "brooding" Poirot to Death on the Nile in 2021, but he won't be the only familiar face returning.
Tom Bateman is also back as Bouc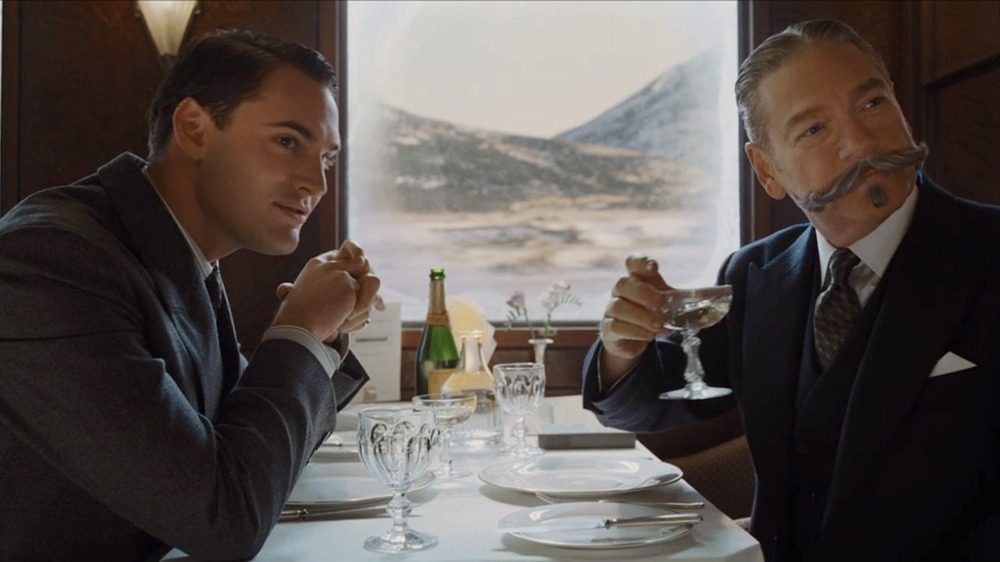 20th Century Studios
When Murder on the Orient Express released into theaters in 2017, it was lauded based on its cast alone: Michelle Pfeiffer, Dame Judi Dench, Olivia Colman, Willem Dafoe, Daisy Ridley, and a host of others. Death on the Nile is in a similar boat with Gal Gadot, Letitia Wright, Annette Bening, and Armie Hammer all starring alongside Kenneth Branagh.
What's interesting about Death on the Nile is that, even though none of the biggest names from the prior film are returning, there are, in actuality, seven other performers in addition to Branagh who were in Murder on the Orient Express. Asad Panjwani, Lampros Kalfuntzos, Sid Sagar, Crispin Letts, Hayat Kamille, and Adam Garcia are all names you likely won't recognize but who are all returning cast members, whether they are playing named characters or not.
There is one other returning actor who is notable — Tom Bateman. Bateman isn't a huge name in American film yet, although he did play opposite Goldie Hawn and Amy Schumer in the mother/daughter comedy Snatched. In the United Kingdom, Bateman is better known for having played the lead in the 2015 BBC Jekyll and Hyde, and for playing William Shakespeare in the original London production of Shakespeare in Love. Bateman worked with Branagh's theater company on The Winter's Tale alongside Judi Dench. 
And while that makes it unsurprising for Bateman to return, the most interesting thing is that it seems he will likely play the same character in both films: Monsieur Bouc. In the Christie novels, Bouc is a stout, older gentleman, but he's been played as many ways: old, young, Italian, and German. Bringing back Bateman as Bouc, then, plays into Branagh's thoughts on creating a Christie-themed cinematic universe (via the Associated Press). 
Death on the Nile hits theaters on September 17, 2021.