The One Thing That Could Stop The Expanse From Returning To TV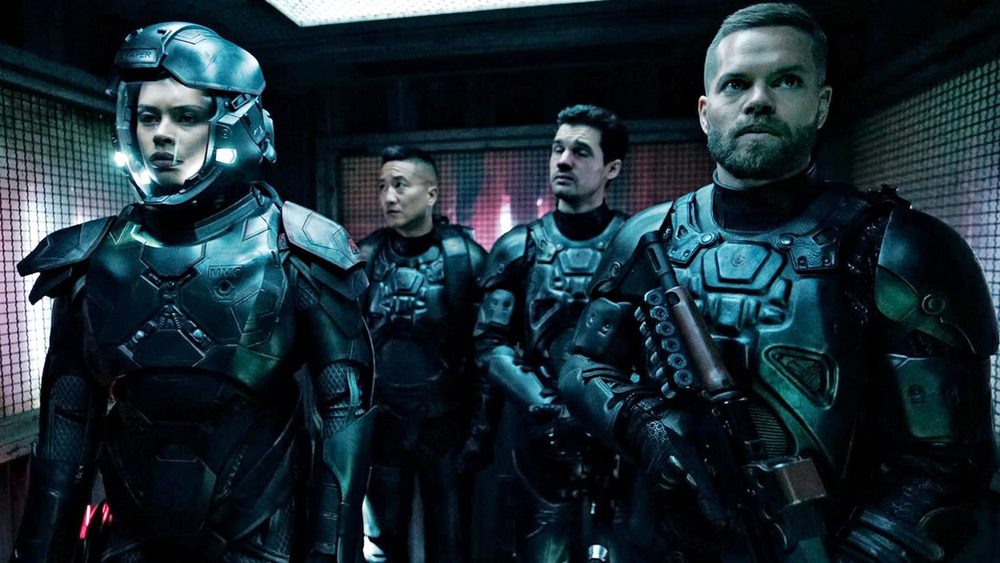 Amazon Studios
Based on the epic science-fiction book series by author-amalgam James S.A. Corey, The Expanse was always going to be a vast series. The show is set in a future in which the solar system has been colonized by mankind, yet the stars remain out of reach (until season 4). A group of spacefarers finds themselves in the midst of a massive conspiracy that threatens to upend the natural balance in the solar system, and turn its fragile cold war into a hot one. 
While the show initially received primarily good reviews, the viewership just wasn't there. SYFY canceled the show after just three seasons, but the crew of the Rocinante got a second chance at life thanks to a very wealthy sci-fi nerd. It's good to have friends in high places, and as it turns out, Amazon CEO Jeff Bezos is a big reader and fan of Corey's novels. The Expanse quickly became an Amazon Prime original, and was picked up for an additional three seasons. While the series is currently in the midst of season 5, it will return for one more batch of episodes before it ends for good after season 6. 
Therein lies the problem. 
While it might be possible to bring the show in for a reasonable landing after six seasons of action, the books series continues on for nine whole novels. Fans of the story in both media are concerned this truncated run means that the TV show may drop most or all of the concluding Laconia story arc finally reaching its end in 2021 with the publication of Leviathan Falls. 
As a result, fans are holding out hope that the show may be revived yet again, and find a home on some other platform. There's certainly plenty of source material to draw from for even more episodes, but there's one obstacle in the way that suggests season 6 of The Expanse could be the permanent end of the story in this format.
Showrunner Naren Shankar says the fate of The Expanse is up to Alcon Entertainment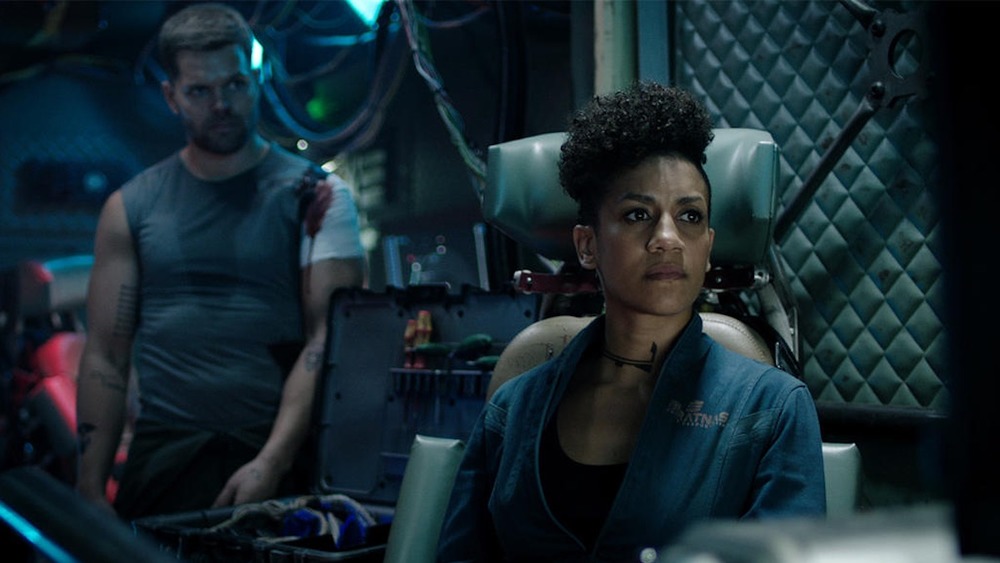 Amazon Studios
Amazon has already renewed The Expanse for season 6, and while it could conceivably order more episodes, there hasn't been any suggestion that that's going to happen. The Expanse clearly has a devoted fanbase, and if it wanted to continue with more episodes after season 6, there would be viewers who would tune in regardless of where the show ends up landing. Showrunner Naren Shankar knows this, and just to keep fans from getting their hopes up, he recently revealed a slight hiccup in any plans to keep the show rolling. 
In an interview with Entertainment Weekly, Shankar stated, "You know, honestly, that would be more of a question for our studio, for Alcon, they control the property." Shanker goes on to discuss that he'd be willing to work on more seasons of The Expanse, but it's ultimately out of his hands: "What I will say is that there's definitely more to tell and I'm sure [writers] Ty [Franck] and Daniel [Abraham] would say exactly the same thing. But yeah, that's probably about as much as I can say at this point."
It sounds like Shankar doesn't want to provide too much information at this point, so it may be a bit premature to begin speculating about the future of the property — even though the show could have a very bright future ahead of it. Who knows? Maybe they'll wrap things up with a movie ... or three. 
New season 5 episodes are dropping every week on Amazon Prime now until February 2021.