Who Is The Richest Of The Impractical Jokers?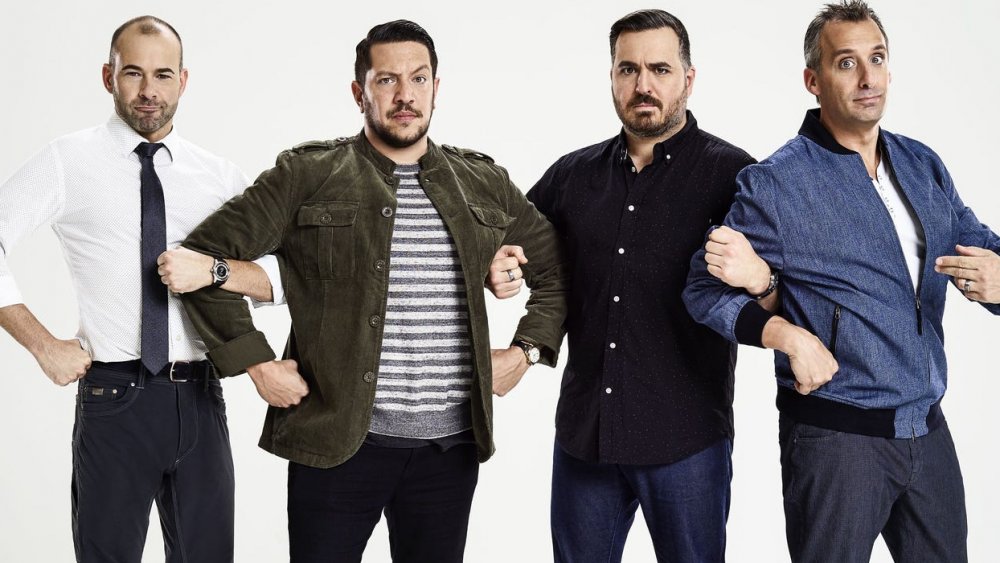 TruTV
Apparently you can make an awful lot of money by pulling off silly pranks and dares.
Impractical Jokers has been a popular reality comedy show on television for over eight years already, with the four hosts of the show spending their time daring each other to carry out some outrageous pranks against unsuspecting members of the public in from of hidden cameras, with a pre-determined penalty put in place should they fail to complete said challenge. There's a catch to the formula though, with the prankster kept in the dark about what he's about to do until he's ready to carry out the prank. The results are often hilarious for the audience and humiliating for both the prankster and the person or people they pranked, a formula that has worked for the group so far.
The cast has amassed a tidy sum of money between them, with their combined wealth estimated to be around $2.4 million.
The four men who formed their group, The Tenderloins, back in 1999 are Brian "Q" Quinn, James "Murr" Murray, Salvatore "Sal" Vulcano, and Joseph "Joe" Gatto Jr. Each has their own net worth, part of which has come from the hugely successful show they dreamed up and pitched to TruTV almost a decade ago. On top of the continuing television show, the quartet has also recently released a feature film. They've been lifelong friends, and have been performing as a comedic act for over 20 years already, with the group appearing in numerous different projects together over the course of their careers.
But does the quartet reap the rewards in equal measure, or does one of them benefit more than the others? Let's find out.
Which of the Impractical Jokers is the richest?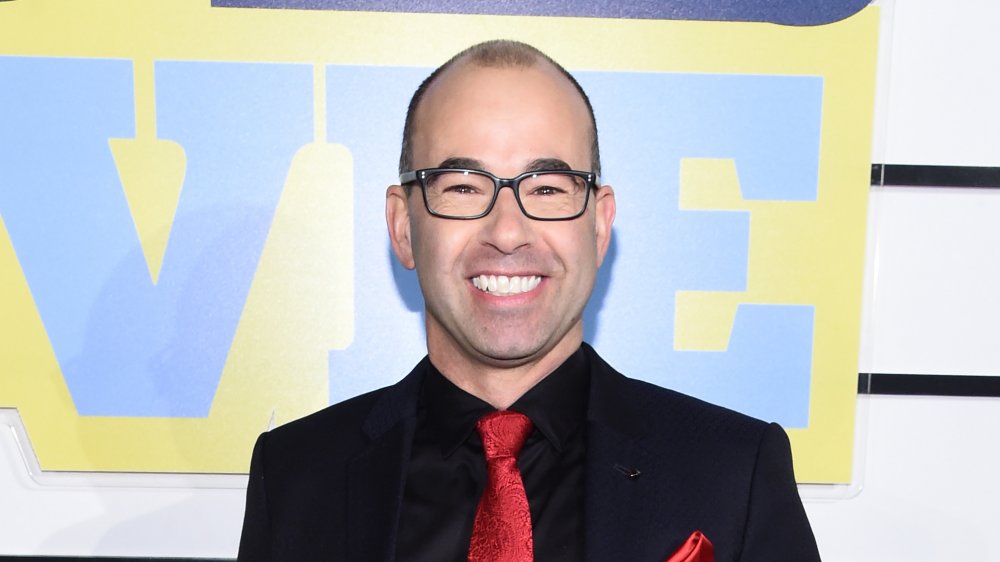 Jamie Mccarthy/Getty Images
According to Comparilist, Vulcano is worth $400,000, Quinn and Gatto have each accumulated $500,000, and Murray — by far the wealthiest of the quartet — has his wealth estimated to be around $1 million.
Along with his Tenderloins compatriots, Murray is also an executive producer on the popular prank show. But his producing career has gone a lot further than just Impractical Jokers. Murray has 14 producing credits to his name, including a 2002 short by the name of "Subway," as well as "Superdude & Friend" and "Criss-Cross," the latter two of which saw him working with his friend Vulcano. He's also worked as a writer, an editor, and a director for a number of small-screen projects. Another short film project of his was "Standups in Love," in which he starred on top of his duties as producer, director, and editor.
Murray also has a university education, having attended the prestigious Georgetown University, where he graduated with a Bachelor of Arts in English. Murray showed an early interest in drama and performing, getting heavily involved in them when he was still at school.
Aside from his work on the small screen, Murray has even dabbled in a little writing of his own, releasing a supernatural thriller titled Awakened in 2018 after a 14-year long battle to get published. According to TV Over Mind, it fulfilled a lifelong dream of his to become an author, and he already has a sequel in the works.