What's The Song At The End Of Vikings' King Of Kings Episode?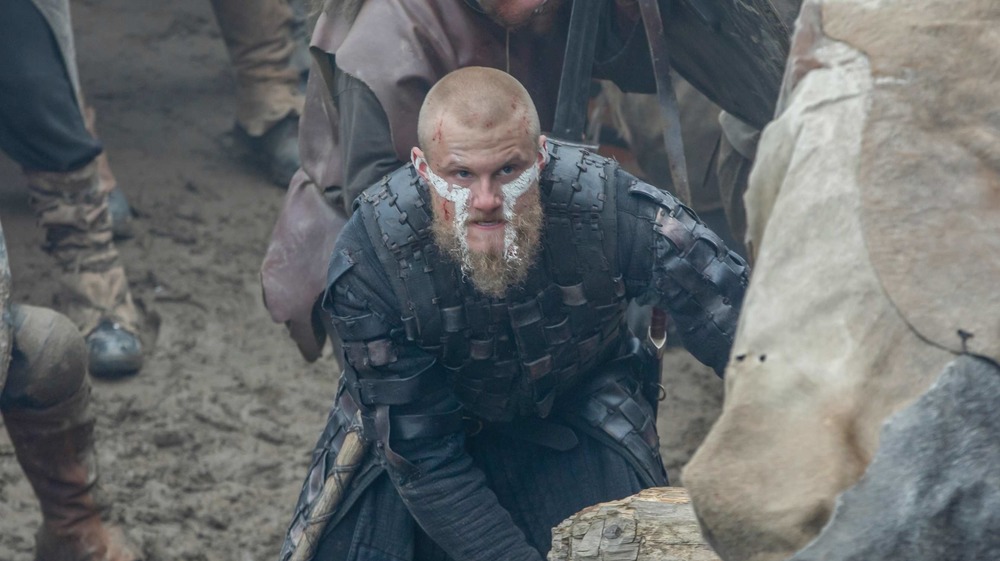 MGM Television
Spoilers for Vikings season 6, episode 11 — "King of Kings" ahead!
Vikings has come a long way since the show first aired back in 2013. While fans originally tuned into History each week to watch brave warriors fight, kill, and ascend to Valhalla, the final ten episodes premiered exclusively on Amazon Prime Video on December 30, 2020, all at the same time. The series didn't waste a single moment upping the stakes as the first episode of season 6, part 2, "King of Kings," saw the demise of one of the most popular characters to come out of the show — Bjorn Ironside, played by Alexander Ludwig. 
Bjorn has been notoriously difficult to kill throughout Vikings, but he finally meets his end when he's shot by multiple arrows during a confrontation with the Rus army. His people charge headfirst into battle to avenge their chief, while Bjorn receives a eulogy delivered over music as he's laid to rest. It's clear he'll always be remembered by the people he helped protect for so long, and no remembrance would be complete without the right hymn. It just so happens that a song rich enough to bring a tear to the eye plays during the episode's final moments, and if you've been wondering what it's called, we have your answer.
The song at the end of Vikings season 6, episode 11 is "Snake Pit Poetry" by Einar Selvik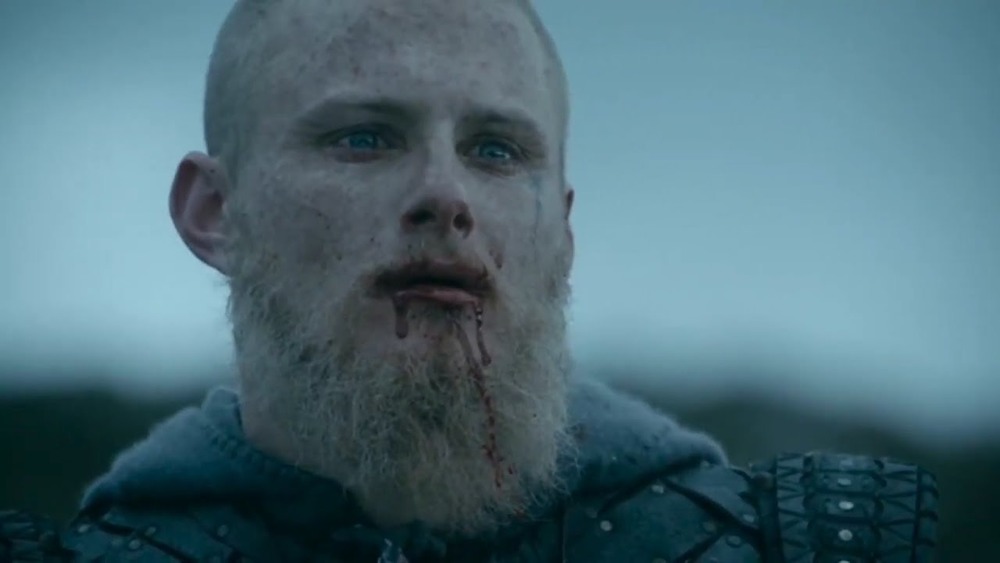 MGM Television
Plenty of people turned to the Vikings Reddit page to ask what the beautifully haunting song was that played over the scenes of Bjorn's final resting place. Fortunately, Redditor koweratus came through with the answer, letting everyone know the song was "Snake Pit Poetry" by Einar Selvik, drummer for the Norwegian black metal band Gorgoroth and frontman for the Nordic folk band Wardruna. Many of Wardruna's songs have appeared on Vikings over the years, and Selvik has worked extensively with the show's composer, Trevor Morris, in creating original music for the series. 
"Snake Pit Poetry" was first released in 2017, and while it wasn't written with Bjorn's death in mind, it's an appropriate accompaniment to his final living moments on the series. His father, Ragnar Lothbrok (Travis Fimmel), met his end in a literal snake pit in season 4, ultimately leading to Bjorn going to war with his younger brother, Ivar the Boneless (Alex Høgh Andersen).
While the song as it's presented on Vikings is in Old Norse, the English translation offers a perfect description of Ragnar's heroic death with lines like, "Soon now will my body / die among the beasts." While it's heartbreaking to see Bjorn meet his end, at least fans can take solace in knowing he's finally been reunited with his father in Valhalla after proving once and for all he is the true heir to what his people built. 
Every season of Vikings is now available to watch on Amazon Prime Video.