Director Reveals What Pedro Pascal And George Clooney Have In Common - Exclusive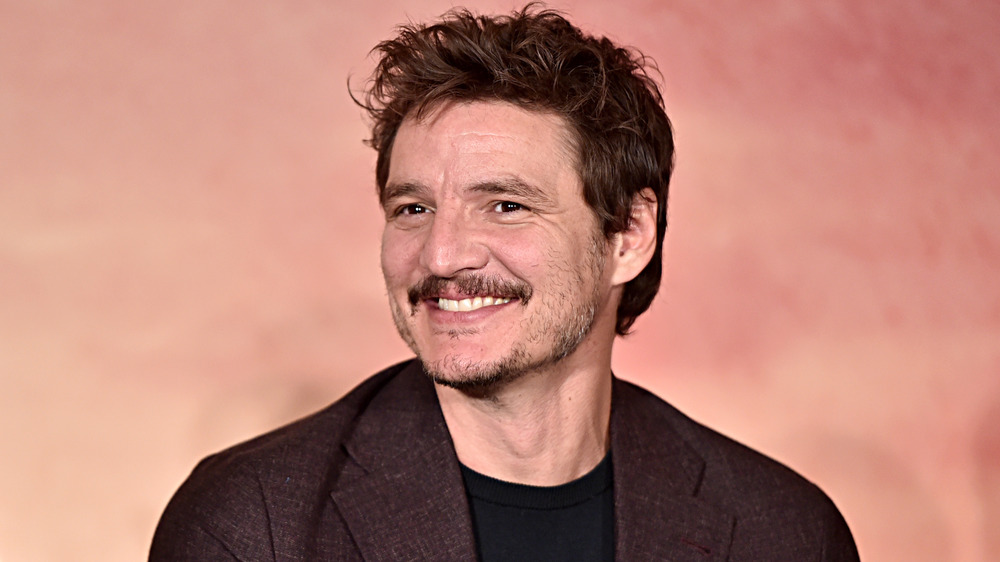 Alberto E. Rodriguez/Getty Images
Director Robert Rodriguez has had a big December. His newest feature film, We Can Be Heroes, premiered on Netflix on Christmas Day. Though it's not a sequel to The Adventures of Sharkboy and Lavagirl, it does pull from the same universe, even bringing original Lavagirl Taylor Dooley back to the screen in that beloved role. Rodriguez also directed a key episode of The Mandalorian's second season titled "The Tragedy," and it is one that has had fans and critics doing a lot of talking since it debuted on Disney+ at the beginning of the month. On top of that, the show's series finale revealed that a spin-off, The Book of Boba Fett, was in production with Rodriguez serving as executive producer.
Though We Can Be Heroes and The Mandalorian tell two very different stories, they have another common factor in addition to Rodriguez -– Pedro Pascal. In the former, the Chilean-born actor who's starred in shows like Narcos and The Mentalist plays Marcus Moreno, a superhero with a mastery of swords. In the latter, he's the titular bounty hunter navigating his growing emotional bond with the child in his care as they travel a violent galaxy. For Rodriguez, Pascal's ability to tackle different roles distinctly called to mind other actors whose work he admires, as he told Looper during our exclusive interview. 
"He reminds me of George Clooney, who I've worked with before," the director says. "Harrison Ford also comes to mind –- [Pascal] is an everyman who can have a lot of range in the way that Clooney can be a pediatrician on ER or a killer in From Dusk Till Dawn and everything in between."
Robert Rodriguez talks about what makes Pedro Pascal so relatable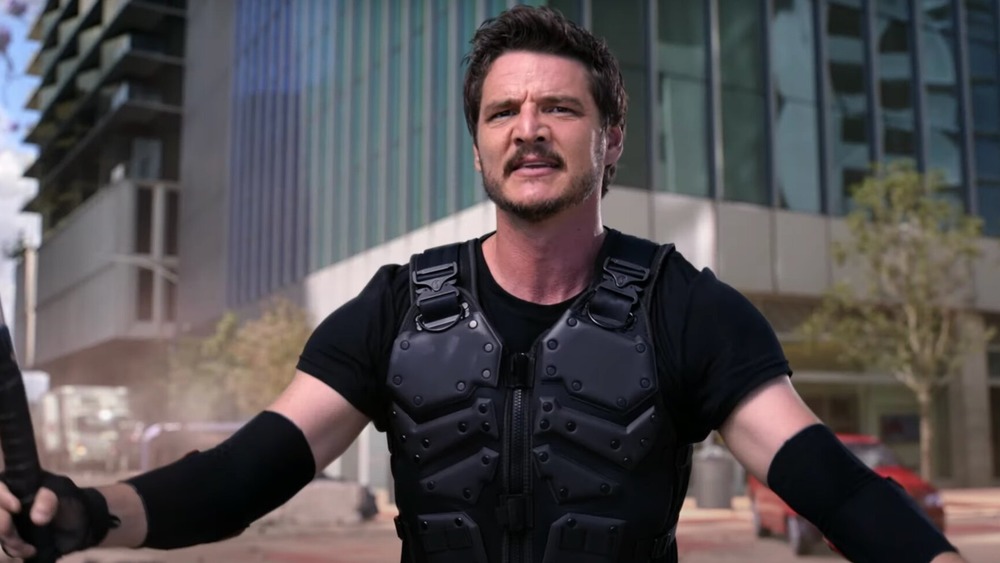 Netflix
The bond of respect between Rodriguez and Pascal came easy. One aspect of Pedro Pascal that resonated with the director is the city the actor calls his hometown. "He's from San Antonio," Rodriguez says, "and I grew up there, so we had that connection."
It was "so much fun" for Rodriguez to watch Pascal bring different things to the respective tables of their collaborations, given the actor's ability to flex his creative muscle in so many different arenas. "Pedro is like that," the filmmaker tells Looper. "He has that wide range because you can just identify with him. He's very charismatic and just cool, like somebody anyone could identify with." In the acting business, that's a form of gold. "That range he has is so valuable. He can play any role and you'd go with him on it. He's just fantastic and it was fun to work with him on both teams," the director adds.
Watch Pascal in Rodriguez's We Can Be Heroes on Netflix and on The Mandalorian on Disney+.