Why You Never Saw George Clooney's Hilariously Bad First Movie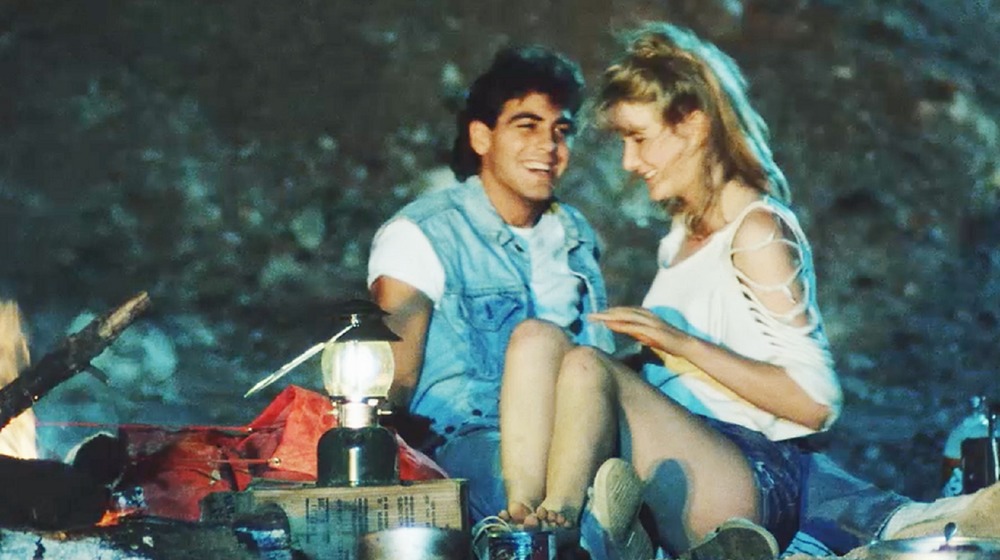 Gravitas Ventures
George Clooney may now be a two-time Oscar winning actor and filmmaker who can have his pick of cinematic projects and boasts legions of fans across the globe, but, like mostly everyone else in the industry, he had to get his start somewhere. Before his Emmy-nominated turn as Dr. Doug Ross in ER made him a household name, Clooney was working his way up through guest roles in TV series and small-budget movies that even superfans might have a hard time finding.
His very first film gig was on a horror movie so plagued with behind-the-scenes problems that it took almost four decades to finally complete and is only now getting its formal release. Clooney's initial brush with the cinematic scene was in a now-infamous film called Grizzly II: The Predator (now titled, Grizzly II: Revenge), which featured him in a small role alongside then-up-and-comers Laura Dern and Charlie Sheen. Not only was Clooney's part very minor and awkward to film, but the production itself turned into something Clooney could only describe as a "sham."
A long overdue release date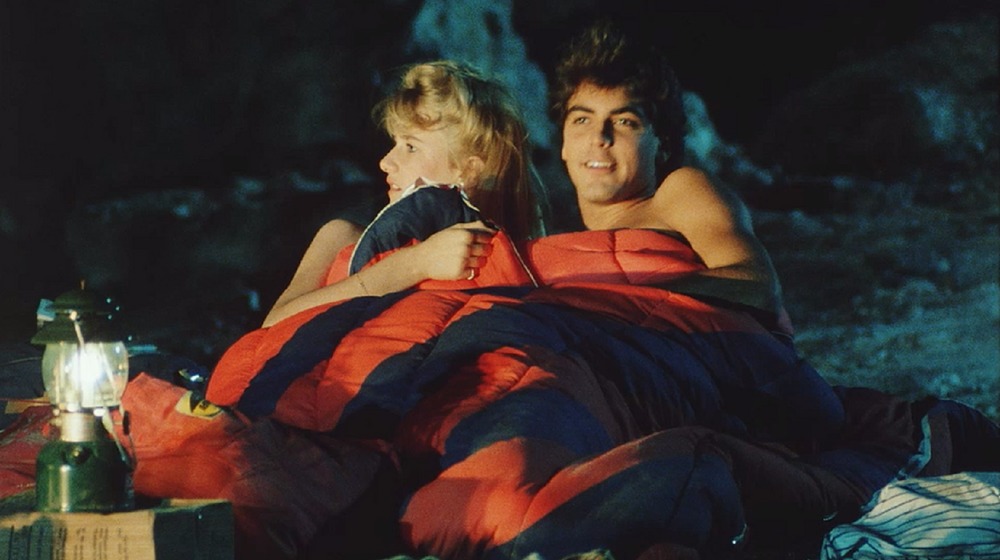 Gravitas Ventures
While promoting The Midnight Sky on Netflix, Clooney recently reminisced about filming with the bloodthirsty "devil bear" on the movie that fell apart in spectacular fashion. "The director was a sham, the producers stole the money ... the movie never came out. Charlie Sheen and Laura Dern and I had a tiny part in it. You could literally see the guy holding the paw of a bear," Clooney remembered. "But someone is releasing it, and there are like trailers out of me when I was 23 years old with the bad Kajagoogoo haircut."
Indeed, Gravitas Ventures released a trailer for the finished product in December, and it's finally scheduled to hit on-demand streaming services on January 8, a full 38 years after its initial production. The sequel to the 1976 thriller Grizzly, which was itself an answer to the popularity of Steven Spielberg's Jaws (via The Ringer) the film was shot in Hungary and follows a giant bear that lays waste to people at an electro-rock festival, including Clooney's crew of campers. Despite boasting a slew of eventual superstars on its cast, the movie was ill-fated right from the start.
A notoriously doomed set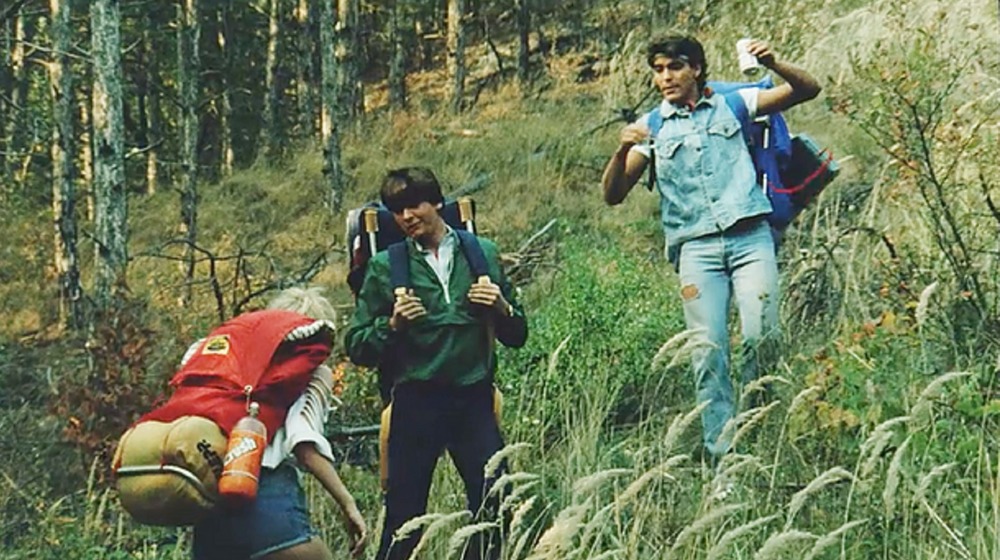 Gravitas Ventures
Grizzly screenwriter David Sheldon was initially recruited by producer Ed Montoro to script the sequel, with an agreement that Sheldon would direct. Later, however, Montoro reportedly stole money from his own production company and disappeared without a trace (via Paste Magazine). The film soon got another producer, Joseph Ford Proctor, but he abruptly fired Sheldon as the director and replaced him with Hungarian filmmaker André Szöts before abandoning the project himself. The production was saved from total cancellation just in the nick of time by a plastic surgeon named Tari Jamaki who was fascinated by the bear (via Empire), but things continued to spiral from there.
Szöts reportedly changed much of the script, tapping everyone from the crew to the caterer to handle rewrites, and technical problems with the animatronic bears abounded. Clooney told Empire that he, Dern, and Sheen were largely left to their own devices for weeks in Budapest, despite only appearing in five minutes of footage, and eventually the production money ran out. Per producer Suzanne Nagy, several scenes were left unshot. The film's fake bears were also seized by the Hungarian government, which meant second unit footage could not be filmed, and Nagy said the resulting editing process was "disastrous." Nagy was unable to secure a sales representative for the film, and it took decades for the project to earn enough cult status that Nagy could finally finish it.
Now that the film is finally nearing its long overdue release, Clooney has his reservations about the coming debut of his very first feature, telling Empire, "It was a bad time for hair and clothes. And a really bad time for young actors. I have a sense that I've finally found something that's worse than Batman & Robin."