How A Beloved Sitcom Led To One Of Breaking Bad's Greatest Characters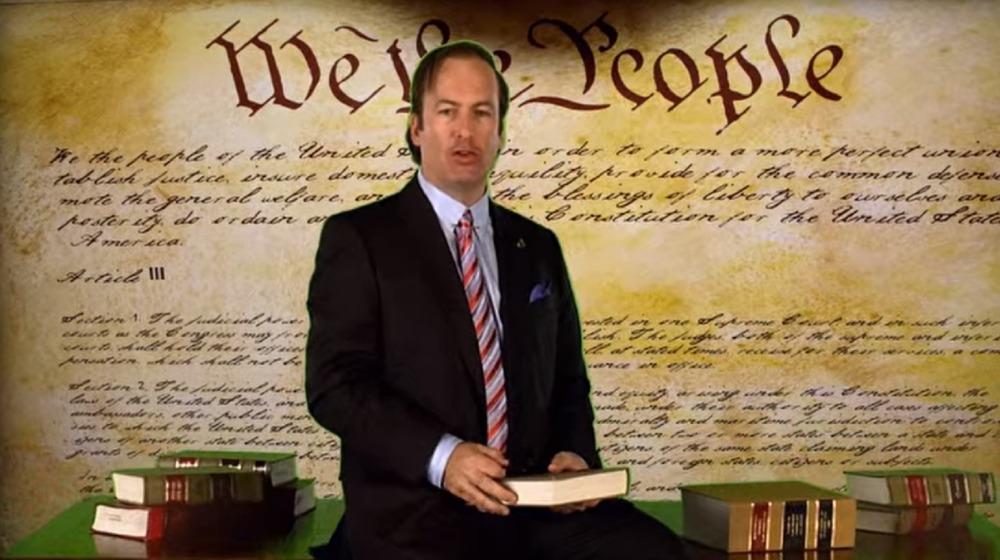 AMC/Netflix
Breaking Bad and How I Met Your Mother may be worlds apart in terms of storylines, but they have a lot more in common than fans of either show might realize. Not only have several Breaking Bad cast members also appeared on the call list for How I Met Your Mother, but the AMC drama also has the CBS sitcom to thank for the existence of one of its best characters of all.
Yes, if not for the sliding doors of Hollywood scheduling, fans might never have gotten to meet Mike Ehrmantraut (Jonathan Banks), the stolid enforcer who became a central element of the series and its spin-off, Better Call Saul. Mike first appeared in season 2's finale episode "ABQ" as the man sent by Saul Goodman (Bob Odenkirk) to clean up the scene of Jane's (Krysten Ritter) death by overdose at Jesse Pinkman's (Aaron Paul) house, and upon arrival he announced, "Saul Goodman sent me."
The role of Mike might not have been necessary, though, if Bob Odenkirk hadn't just signed up to star in How I Met Your Mother. Saul would have certainly been willing and able to dispose of the incriminating evidence at Jesse's house and coach him about what to say to the authorities when they arrived. Thanks to his role as Arthur Hobbs in the comedy series, Odenkirk could only commit to three episodes of Breaking Bad instead of the four he was needed for, which meant Mike was created to come in as the fixer.
Who owes who?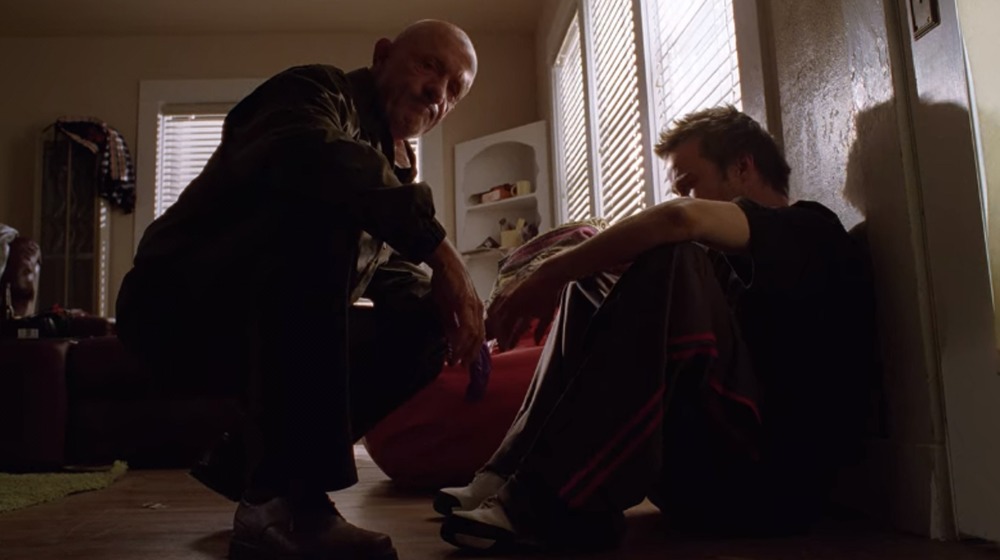 AMC/Netflix
Odenkirk first revealed the backstory of Mike Ehrmantraut's development in a 2015 interview with Rolling Stone, in which he said he had no idea how much of a cultural icon the character Saul Goodman would become. "I promise you I thought I was up for three episodes of Breaking Bad — well, they wanted me for four, but I could only do three 'cause I was in How I Met Your Mother. They actually added the character of Mike because I couldn't make that fourth week, and they needed another character to get that information across, so that's amazing right there. Thank you, How I Met Your Mother," Odenkirk told the magazine.
Mike went on to become a fan-favorite and appeared in the next three seasons of Breaking Bad, along with every season of Better Call Saul and the sequel film El Camino: A Breaking Bad Movie, but Odenkirk hardly thinks Jonathan Banks owes him for accidentally inspiring his long-lasting part. During an April podcast interview on Inside of You with Michael Rosenbaum, Odenkirk was reminded of the story of Mike's creation and, when the host joked that Banks owes Odenkirk a piece of his income for the role, Odenkirk replied, "I owe him."
"He's just a f***ing tank who can just do it," Odenkirk went on to compliment his longtime co-star's performance of the part. "He's just one of these guys — one of these great lifetime actors who just spent his whole life acting the sh** out of everything."