It Looks Like The Batman Trailer Featured An Unexpected Twilight Reference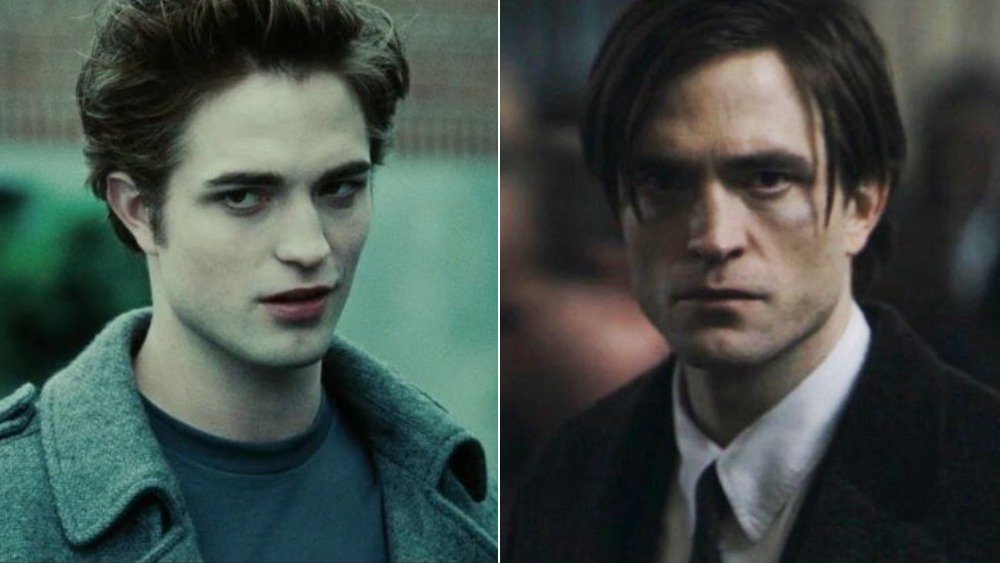 Summit Entertainment/Warner Bros.
The new Batman trailer may have snuck in a subtle Twilight reference.
If you're a Twilight fan, you might have noticed that the way Bruce Wayne, played by former Edward Cullen himself Robert Pattinson, saves an unsuspecting bystander in the recently released trailer for The Batman is eerily similar to a famous Twilight interaction between teen vampire Edward and his soulmate Bella Swan (Kristen Stewart).
During the trailer — which details the Riddler's (Paul Dano) obsessive quest to torture Batman and get everyone in Gotham to stop telling lies — Bruce Wayne has to save an innocent Gothamite from being struck by a car, presumably driven by one of the Riddler's henchmen, that's speeding through an indoor funeral. The way in which Bruce does this mirrors one of the earliest moments in the Twilight films, where Edward accidentally reveals his superhuman strength and saves Bella from an oncoming car.
Whether or not this was intentional remains to be seen, but diehard Twilight fans definitely noticed the similarity between Bruce Wayne and Edward Cullen. Though Twilight  made Pattinson into a superstar, if The Batman director Matt Reeves and the powers that be really snuck in a reference to the actor's teen heartthrob years, that's a pretty bold move considering how far Pattinson has come since his time as a sparkly, decades-old vampire.
Robert Pattinson has tried to put Twilight behind him for years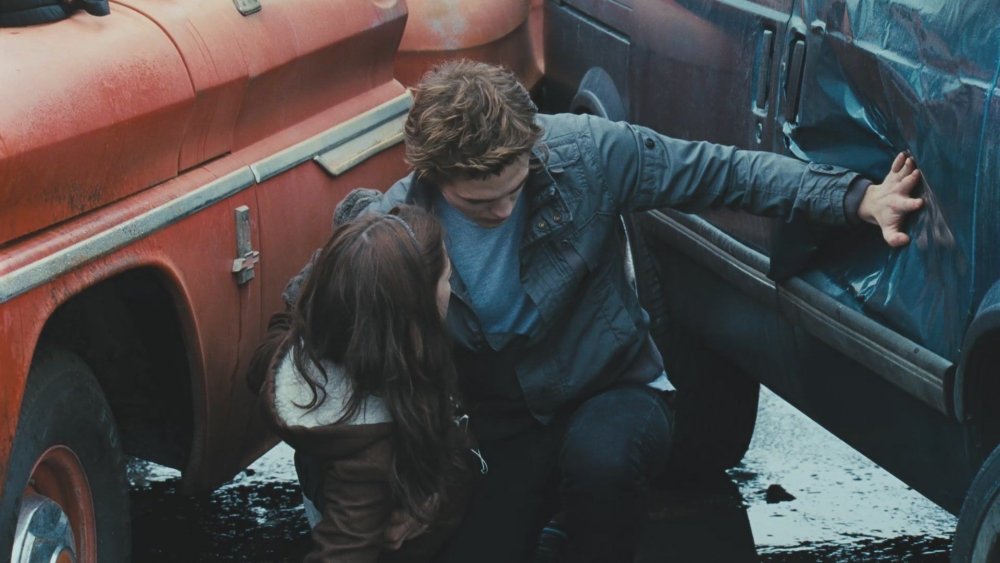 Summit Entertainment
If Pattinson himself caught this apparent reference, he may not be particularly thrilled about it. After his time in the Twilight Saga, Pattinson went to great lengths to distance himself from the role that earned him international fame and put him and Stewart on the cover of numerous tabloids. Throughout the years, Pattinson has appeared in plenty of arthouse flicks and earned his status as one of the most interesting and acclaimed actors of his generation, popping up in riveting features like The Lighthouse and Good Times.
Alas, enterprising fans have already made the connection between Gotham's Caped Crusader and Forks' sparkliest vampire on social media. Twitter user @mimiblue3 posted side-by-side photos of Edward and Bruce for comparison, writing, "hello bruce wayne from the batman [...] hello edward cullen from twilight," while @queenbrubs used the same photoset with the caption, "twilight walked so the batman could run!!!!!" Not to be outdone, @infamousellie posted several different photos comparing Edward and Bruce, writing, "NOT PEOPLE DOING PARALLELS BETWEEN THE BATMAN & TWILIGHT MOVIES????"
The Batman is set to be released on October 1, 2021.