Stranger Things 2 Cast Adds Goonies, Aliens Actors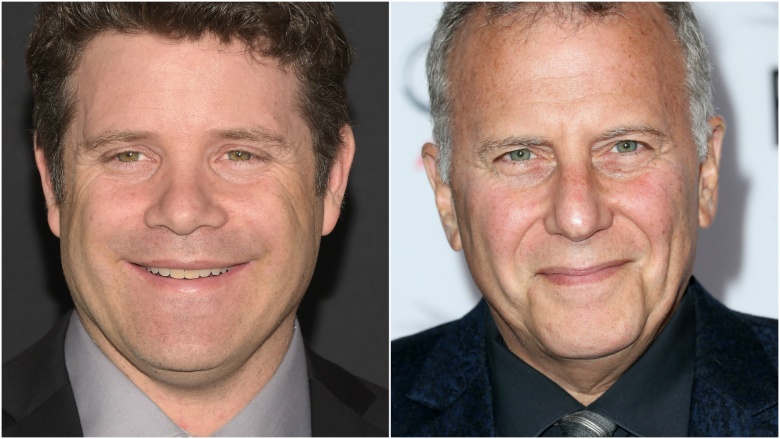 Getty Images
The second season of Stranger Things will contain a few major references to the '80s hidden in plain sight. They'll be right there in the cast.
Entertainment Weekly reports that Ross and Matt Duffer have brought on a pair of actors whose very presence evokes a few movies that influenced the show: Sean Astin (The Goonies) and Paul Reiser (Aliens).
Astin (also known as Samwise Gangee in The Lord of the Rings) will play Bob Newby, a "kindhearted former nerd who went to high school with Joyce (Winona Ryder) and Hopper (David Harbour) and now manages the local Hawkins RadioShack." Astin played Goonies leader Mikey in the iconic 1985 flick, and it's a movie that played a vital role in the tone and storyline of Stranger Things.
Reiser (also known as Helen Hunt's husband on Mad About You) will play Dr. Owens, "a high-ranking member within the Department of Energy on a clean-up assignment, tasked with containing the events of last year."
Reiser was a stand-up comedian and actor when he portrayed Burke in Aliens, James Cameron's 1986 sci-fi sequel to Ridley Scott's Alien. That's especially significant because the Duffer brothers have previously said the second season of Stranger Things will pay tribute to big-budget '80s sequels–especially Cameron's Aliens and Terminator 2.
Meanwhile, there's also a third new addition to the cast: Danish actress Linnea Berthelsen will play Roman. According to Netflix, she's "an emotionally damaged, magnetic young woman who suffered a great loss as a child. Although she does not live in Hawkins, she is mysteriously connected to the supernatural events at the lab."
There's still not much known about the plot of Season 2, but this news definitely has us intrigued. As EW points out, it's possible that Astin's character could serve as a mentor of sorts to the kids in Hawkins, and it seems likely that Reiser will be this season's new government baddie.
Meanwhile, check out two more additions to the cast and look for clues in the episode titles for Season 2.