Will There Be A Wonder Woman 3?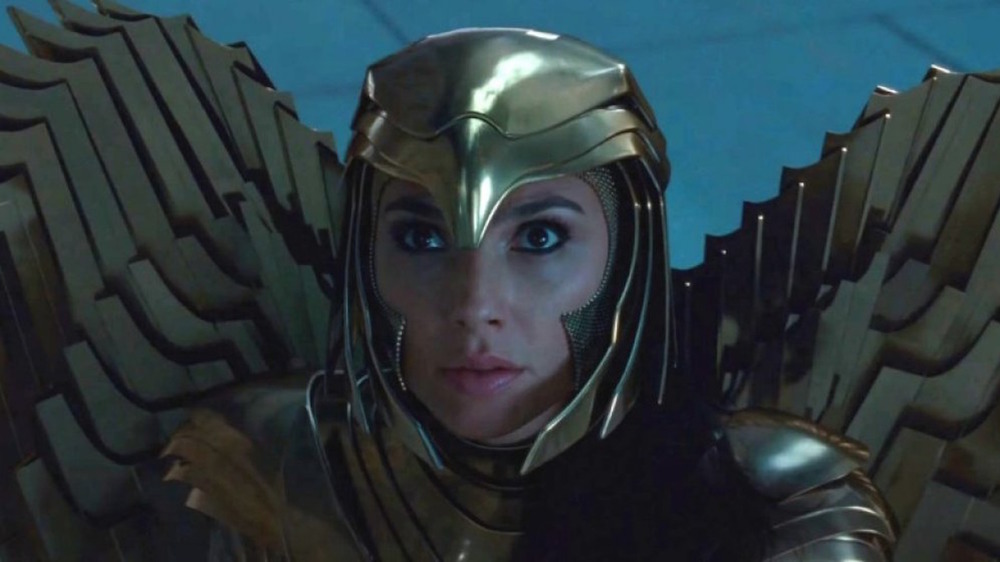 Warner Bros./DC Entertainment
Wonder Woman 1984 is finally out in the world, and Warner Bros.' controversial strategy to beam the product into living rooms via its HBO Max streaming service coincidentally with the theatrical window is about to be placed under a microscope. It almost feels like the entire industry is watching and waiting for the verdict on the simultaneous release, with additional studios (other than Sony) likely willing to follow suit if the rollout proves a rousing success. But all that inside baseball isn't really what the fans are concerned with at this point. The fans want to know how to judge the success of WW84 so they can gauge whether or not we'll be getting a prompt threequel.
The original Wonder Woman film was an unconditional success. The film scored a $100 million opening weekend, and went on to earn $822 million against a not-insubstantial $149 million budget (via Box Office Mojo). WW84's opening weekend is still underway, but early reports indicate it will come in well under the high-water mark set by its predecessor. Normally, this would be the death knell for a potential third movie, but WW84 has some other things going for it. In addition to the critical response, which has been largely positive, WW84's theatrical take was always going to be hampered by the COVID-19 pandemic and the dual-release strategy. Warner Bros. intentionally cannibalized its box office returns in order to run the film on HBO Max, and the studio no doubt has some other metrics by which it will determine this strategy's success. The company is unlikely to ever make its viewing statistics public, but if it ultimately looks like WW84 attracted eyeballs and fresh subscribers, then it's likely parent company WarnerMedia will be able to overlook any underperformance at the box office.
And attract a major audience it has. On Sunday, December 27, just two days after Wonder Woman 1984's release, Warner Bros. announced via a press release that it was "fast-tracking" development on Wonder Woman 3.
Wonder Woman 1984 is performing well, so Warner Bros. greenlit Wonder Woman 3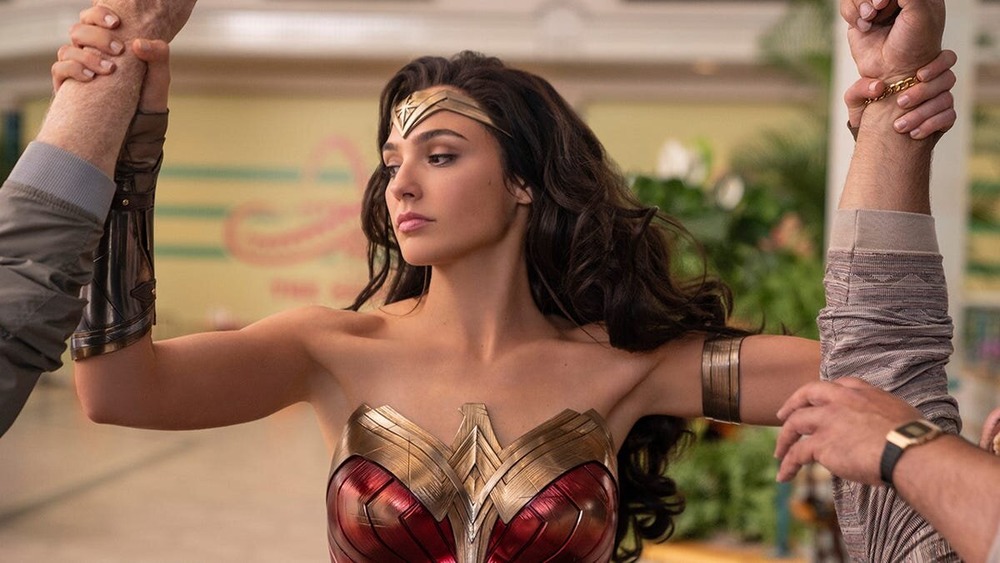 Warner Bros./DC Entertainment
According to Warner Bros.' press release, Wonder Woman 1984 crushed the holiday weekend box office by 2020 in-the-middle-of-a-pandemic standards by securing $16.7 million domestically and just over $36 million globally. In total, as of December 27, the film has earned $85 million — something certainly worth celebrating considering most theaters around the U.S. (more than 60 percent, per Warner Bros.) remain shuttered and many across the world are similarly closed. But WW84's profits, paired with its B+ CinemaScore, are just part of the reason why Warner Bros. said "yes" to Wonder Woman 3. 
As it happens, the company's decision to drop WW84 on HBO Max the same day it hit theaters in the U.S. paid off. Almost half of all HBO Max subscribers watched the sequel the same day it arrived on the platform (December 25), and millions more watched through HBO Max in other ways (including through cable, partner services, and wireless TV). On the day WW84 dropped on HBO Max, viewing hours tripled from the average amount on a normal day in November 2020.
WarnerMedia's direct-to-consumer executive vice president and general manager Andy Forssell said in a statement that "Wonder Woman 1984 broke records and exceeded our expectations across all of our key viewing and subscriber metrics in its first 24 hours on the service, and the interest and momentum we're seeing indicates this will likely continue well beyond the weekend." He added, "During these very difficult times, it was nice to give families the option of enjoying this uplifting film at home, where theater viewing wasn't an option." 
Both Wonder Woman star Gal Gadot and Wonder Woman and Wonder Woman 1984 director Patty Jenkins will return for the third film, which will conclude Diana Prince's cinematic trilogy. 
It's not yet known when fans can expect Wonder Woman 3, but hopefully the wait between the second and third movies will be much shorter than the wait between the first and second.