The Underrated Hugh Jackman Movie You Need To Watch On HBO Max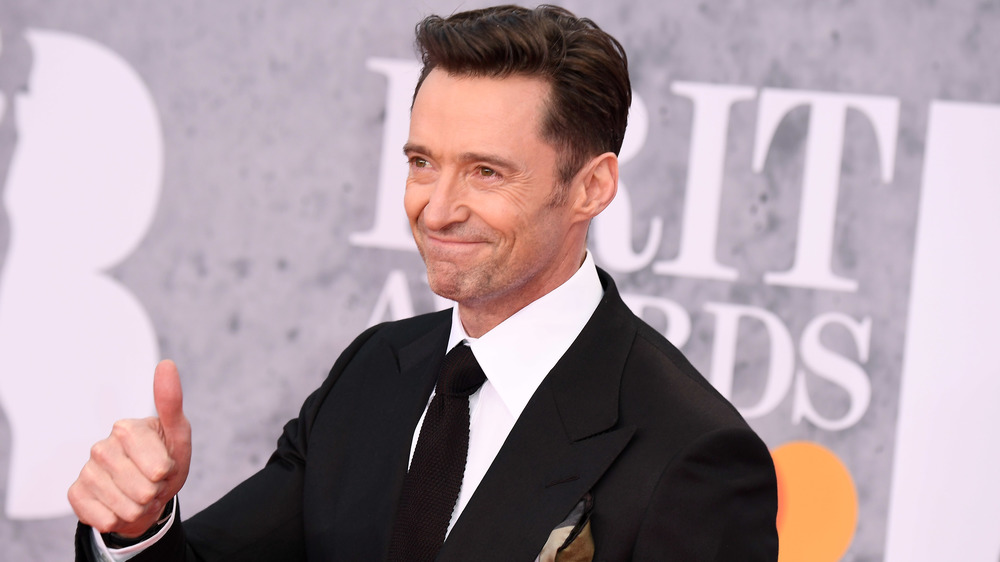 Jeff Spicer/Getty Images
Actor Hugh Jackman has developed a very eclectic filmography at this point in his career. He went from being a relative unknown doing live performance on the stage to the Hollywood mainstream, becoming the X-Men character the average viewer is most likely to know: Wolverine. Jackman has since portrayed everyone's favorite clawed Canadian eight more times — not counting archive footage used in Deadpool 2 and The New Mutants — but has, of course, been doing non-superhero stuff along the way. He went from totally believable hacker Stanley Jobson in Swordfish to His Grace Leopold Alexis Elijah Walker Thomas Gareth Mountbatten, 3rd Duke of Albany, opposite Meg Ryan in the fantasy rom-com Kate & Leopold. And who can forget his turn in Van Helsing (somehow rated higher on Rotten Tomatoes than Swordfish)? We certainly can't, no matter how hard we try!
Despite, perhaps, a rough start in attempting to follow up on his breakthrough in X-Men, Jackman really does have a few gems among his varied performances. He's incredible as Jan Valjean in the cinematic version of Les Miserables, convincingly cruel in Prisoners, and flat-out brilliant opposite Christian Bale in The Prestige, which is essentially Wolverine vs. Batman and Alfred Pennyworth (ok, not really). But there's another underrated performance in which Hugh Jackman showers viewers with his brilliance: The Fountain.
Hugh Jackman turns in a trio of good performances in The Fountain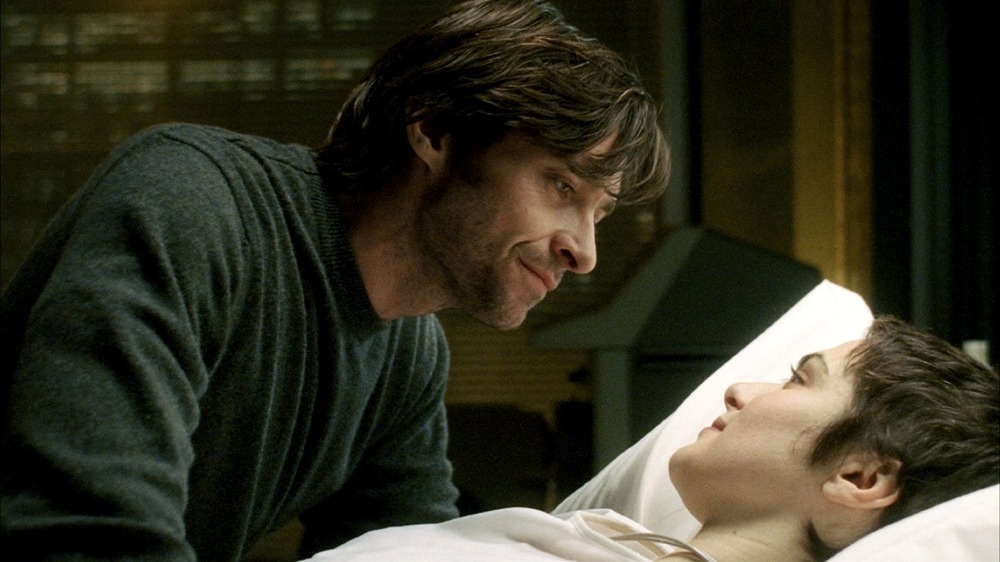 Warner Bros.
In truth, Jackman doesn't give viewers a good performance in The Fountain; he gives us three. It's a veritable Hugh Jackman triptych!
The Fountain was directed by Darren Aronofsky — who also gave us The Wrestler and The Fighter (and probably more movies beginning with "The") — and essentially tells three interwoven narratives: Conquistador Tomás Verde searches for the Fountain of Youth springing forth from the Tree of Life in the South American jungle in the 1500s; present-day scientist Thomas Creo seeks a cure for the brain cancer killing his wife, Izzi (Rachel Weisz) and tests samples from a tree found in Guatemala; and space traveler Tommy heads toward a dying star, accompanied by — you guessed it — a tree. Jackman and Weisz play the main characters in each of the storylines. Confused? Good, so are we. 
While The Fountain boasts a modest 51 percent on the Rotten Tomatoes critic-centric Tomatometer, it enjoys a 74% audience score. Even the critics who panned it praised the films ambition and high-minded aim in telling parallel stories exploring themes of love, mortality, and the pursuit of eternity. "Although some may find the ping-pong time travels as distracting or even annoying, this is definitely my pick as the most beauteous and emotionally exquisite films of the decade," said Debbie Lynn Elias of Behind the Lens. Screen Rant's Brian Rentschler warns viewers "If you prefer intellectual and challenging fare, by all means, go and see this one. But don't expect to clearly understand what it's trying to say after the first viewing, or even the second."
What else is there to say about The Fountain, really, other than, if nothing else, at least it's not X-Men Origins: Wolverine.