Voltron Live-Action Movie In Development With X-Men Screenwriter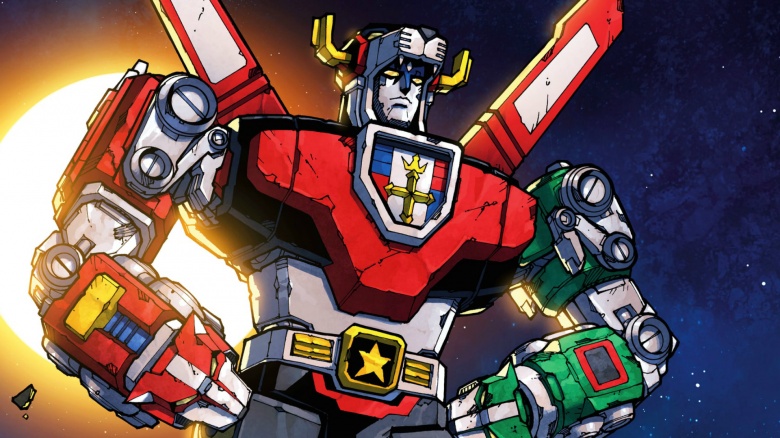 It's a been a long time coming, but it sounds like the live-action Voltron movie is finally coming together.
The idea for a big-screen adaptation of the '80s cartoon first surfaced about a decade ago, and the project has been in limbo. But Deadline reports that Universal Pictures inherited plans for a live-action movie when the company acquired DreamWorks Animation back in April.
Although Universal said everything is still "up in the air," there's been one significant development. David Hayter, who wrote the first two X-Men movies and the film adaptation of Watchmen, has been hired to pen the screenplay. You might also recognize Hayter as the voice of Solid Snake in the English versions of the Metal Gear Solid video game franchise.
According to ScreenRant, the movie won't be affiliated with the original show or its showrunners. It's not clear if it'll have anything to do with the current Netflix series Voltron: Legendary Defender.
If you're unfamiliar with Voltron or just missed the '80s entirely, it's about a team of five young pilots in space who command mechanical lions that combine to form a massive robotic fighting machine. Imagine Transformers and Power Rangers mixed with Pacific Rim and you're on the right track.
It's still way too early for a release date, but we'll keep you posted. Meanwhile, there's a Power Rangers movie coming next year. Check out why it's a '90s kid's dream.