Bryan Cranston Compares Power Rangers Reboot To The Dark Knight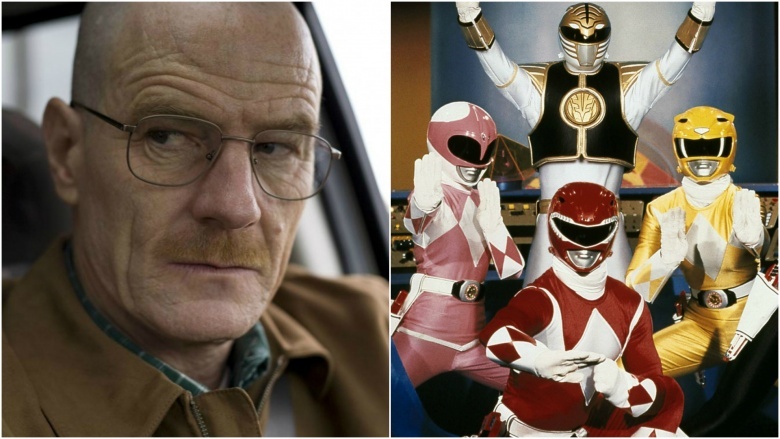 The Mighty Morphin Power Rangers TV series was a lot like the '60s version of Batman: campy, sci-fi martial arts shlock geared to kids. But Bryan Cranston says his upcoming big screen reboot of the '90s series will be much more like Christopher Nolan's dark vision for The Dark Knight.
The Breaking Bad star will play Zordon – leader of the Power Rangers and the giant face in a tube that tells them who to fight – and Cranston (who did voiceover work on two episodes of the series in 1993) said it took a little convincing. "I was reticent to looking at the role because I remember the television series was kind of farcical and silly and 'pow' and 'zow' — weird movements and things like that," he told the Huffington Post.
But Cranston had a change of heart after producers assured him the reboot would be dark and gritty. "This is as different a reimagining as the Batman television series as it became [Christopher Nolan's] Batman movie series. You can't compare those two, nor can you compare this movie version of the Power Rangers to that television series. It's unrecognizable for the most part. There are tenets of the folklore that you hold onto for sure, but the inspiration is different, and the sensibility of it, and the approach to the filmmaking is completely different."