Death To 2020 Trailer Has Everyone Talking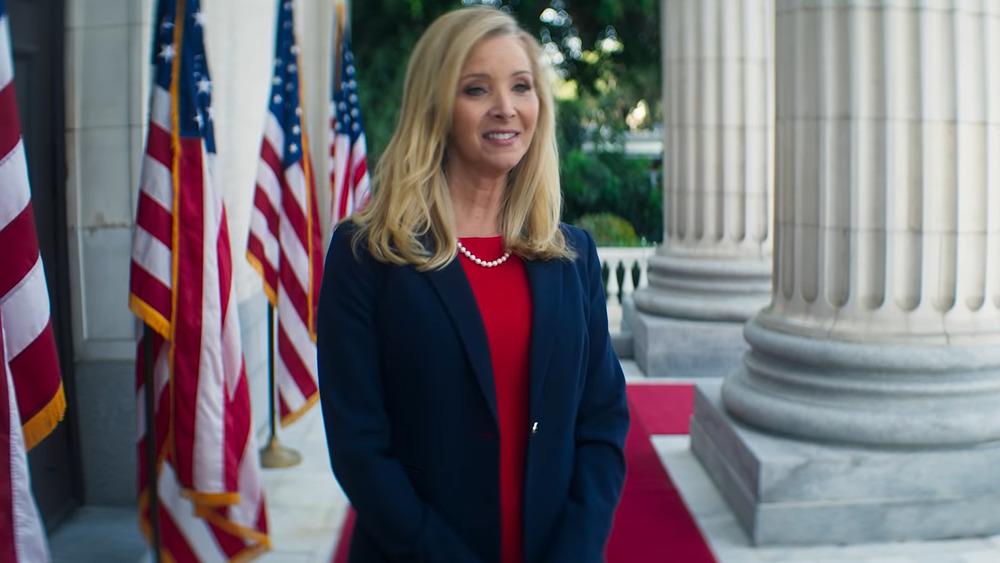 Netflix
2020: it's like what would happen if the phrase "why are you hitting yourself" gained sentience, learned all our deepest anxieties, and then used them to ceaselessly beat us into submission. To put it in TV terms: 2020 is the Black Mirror of years.
It turns out that Black Mirror creators Charlie Brooker and Annabel Jones also seemed to noticed the striking parallel between those murder hornets (which we're expecting to crop up again any moment now) and the episode of Black Mirror where robot bees kill a bunch of people through hashtags and social media. That seemed ridiculous before, but now — very plausible! What once was a harrowing cautionary tale has beaten the odds and become horrific reality.
That is at least part of why we just got the first trailer for a new comedy (of sorts) called Death to 2020, which takes a stab at depicting how nightmarish the last 365 days have been. And who better to translate our worst 2020 nightmares into comedic cinema than the creative team behind Black Mirror?
Are you ready to laugh at 2020?
Look at this lineup of performers: Samuel L. Jackson, Leslie Jones, Hugh Grant, Lisa Kudrow, Kumail Nanjiani, Tracey Ullman, Joe Keery, Samson Kayo, Cristin Milioti, Diane Morgan, and Laurence Fishburne serving as narrator. That's the cast we know of so far that will appear in Death to 2020. They're all likely to have a lot to say, because 2020 was quite a year. Each actor will be playing a figure of some importance, or, at the very least, someone who can speak with historical authority about the maximum strength groin-punch that was 2020. To add to the documentary feel of the special, interviews will be interspersed with real-world footage. As if Black Mirror wasn't creepy enough in its predictive ability ...
Death to 2020 is supposed to be a comedy, at least according to Charlie Brooker. "I don't know what stomach there would be for stories about societies falling apart [in 2020], so I'm not working away on any on of those," Brooker said in an interview with Indie Wire. "I'm sort of keen to revisit my comic skill set, so I've been writing scripts aimed at making myself laugh."
The trailer seems like it will take a jab at historians, political figures, pundits, the monarchy, and the average citizen. Of course, since this is a Netflix series, they even took the time to poke fun at one of 2020's more unexpected casualties — Quibi.
Death to 2020 will drop on Netflix December 27, 2020.