Why Admiral Delgado From The Expanse Looks So Familiar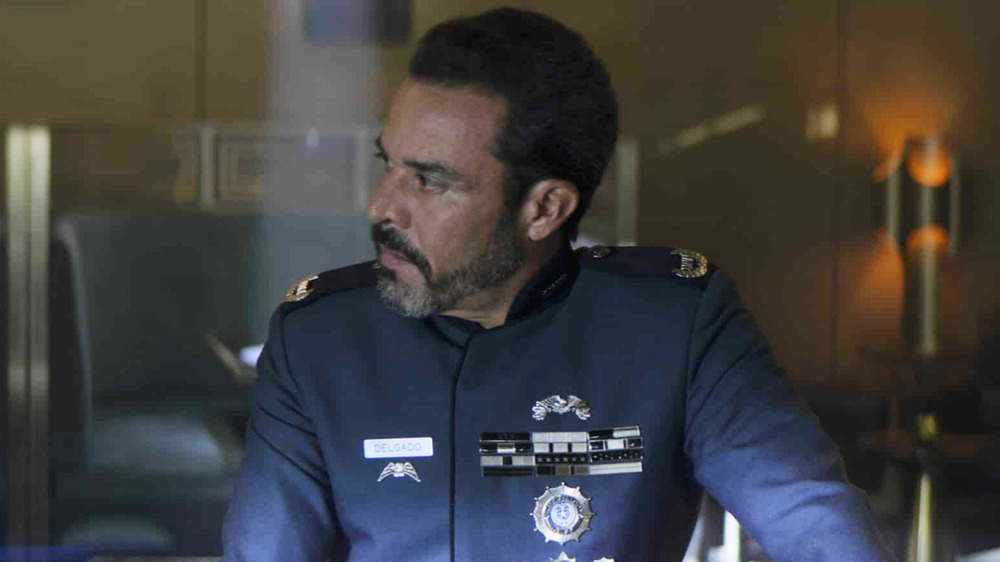 Amazon Studios
The first three episodes of The Expanse season 5 dropped on Prime Video on December 16, kicking off the penultimate season of the acclaimed science fiction series that's based on the series of novels by James S.A. Corey. The fresh season has introduced some new supporting characters, including Admiral Felix Delgado, a high-ranking officer in the United Nations Navy who works under the new Secretary General Nancy Gao (Lily Gao) but may be willing to be sneaky and ally with Chrisjen Avasarala (Shoreh Aghdashloo) against Marco Inaros (Keon Alexander). He might have a tendency to start to tell jokes without making it to the punchline.
Delgado is not a character from the books, so The Expanse readers don't have any advance knowledge of where he's headed. Everyone has the same amount of familiarity with the character. But the same can't be said of the actor who plays Admiral Delgado. Fans of shows like Mayans M.C., Barry, and The Unit will have much more familiarity with him — the American character actor Michael Irby.
Michael Irby plays Bishop on Mayans M.C.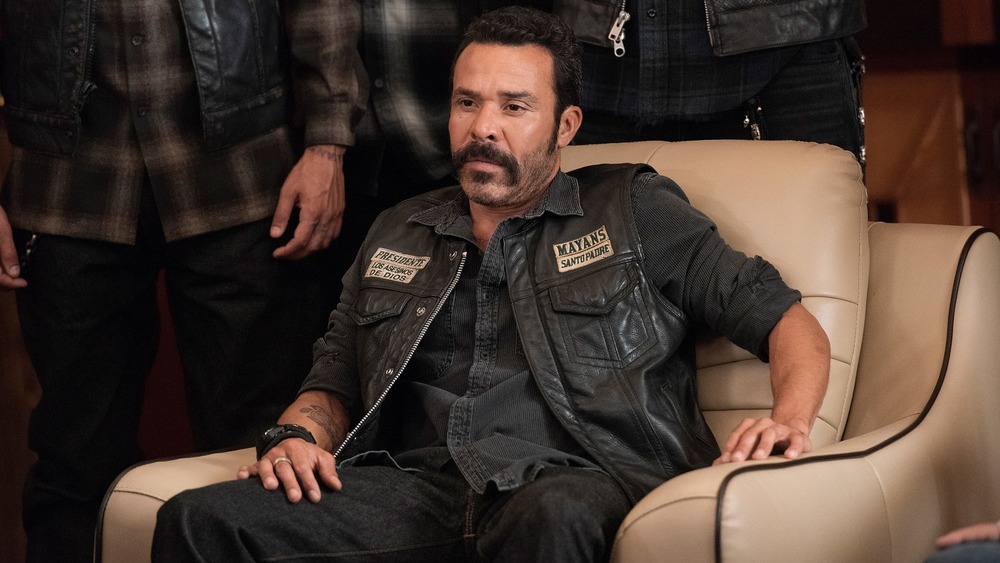 Prashant Gupta/FX
Irby has appeared in dozens of movies and TV shows, including Fast Five, SEAL Team, and the infamous second season of True Detective, in which he played Detective Elvis Ilinca. In recent years, arguably his most notable performance has been as Obispo "Bishop" Losa on Mayans M.C., FX's Sons of Anarchy spin-off.
Bishop is the president of the Santo Padre chapter of the Mayans outlaw motorcycle club. He's the cousin of Marcus Alvarez (Emilio Rivera), the former godfather of the whole Mayans organization as seen on Sons of Anarchy. In the Mayans M.C. season 2 finale, Bishop led a revenge-fueled attack on the Vatos Malditos club at a woman's 90th birthday party that killed many rival club members. But the attack may prove to be extremely ill-advised, as the leader of VM escaped, which will only escalate the war between the clubs. Additionally, during the chaotic melee, a Mayan killed an SoA member who happened to be at the party, which will lead to conflict with that fearsome club. Bishop will be in some hot water when Mayans M.C. returns for season 3, which has been indefinitely delayed. 
On Barry, Michael Irby plays Cristobal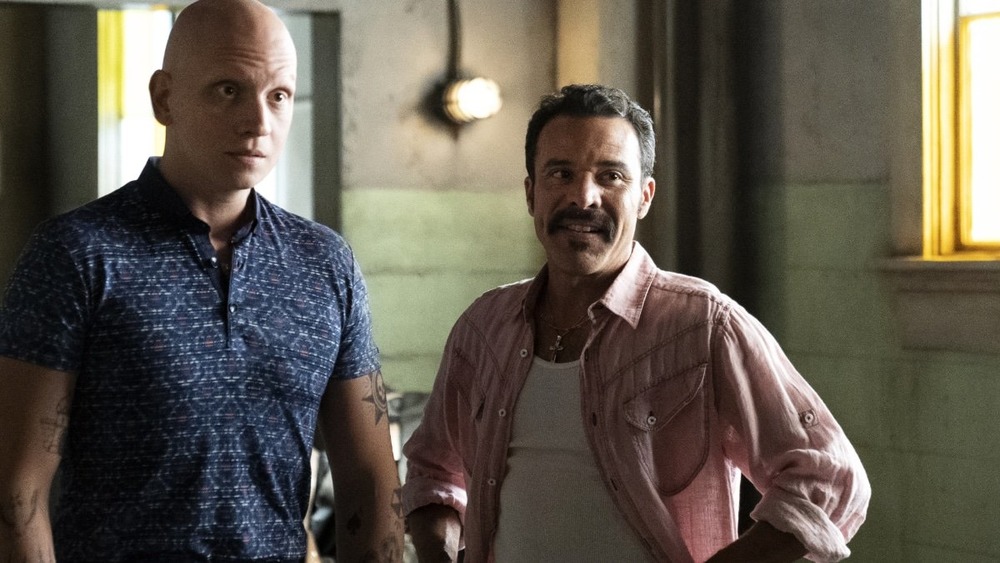 HBO
If you're not a Mayans M.C. fan, you may recognize Irby from his hilarious role as Cristobal Sifuentes on the HBO series Barry. 
Cristobal is a Bolivian drug lord whom Barry (Bill Hader) and the Chechen mafia tried to assassinate in season 1 but then teamed up with NoHo Hank (Anthony Carrigan) to distribute their wares in season 2. In season 2, Cristobal wanted to bring in the Burmese gang led by Esther (Patricia Fa'asua). This made Hank jealous and insecure, and he enlisted Barry to train his Chechens to be able to kill the Burmese gang so Hank could go back to being best buds with Cristobal. 
When that assault went bad and a war almost broke out, Fuches (Stephen Root) negotiated a peace deal between NoHo Hank and Cristobal, which ended with Hank and Cristobal tearfully hugging it out and declaring their love for each other. Unfortunately, their partnership was disrupted by Barry going into a rage blackout and killing almost everyone in the temple where the three gangs were meeting while trying to get to Fuches, who had betrayed him. Cristobal appeared to escape, doing a weird little run while he did, so he might show up again in Barry season 3.
You may remember Michael Irby as Charles Grey from The Unit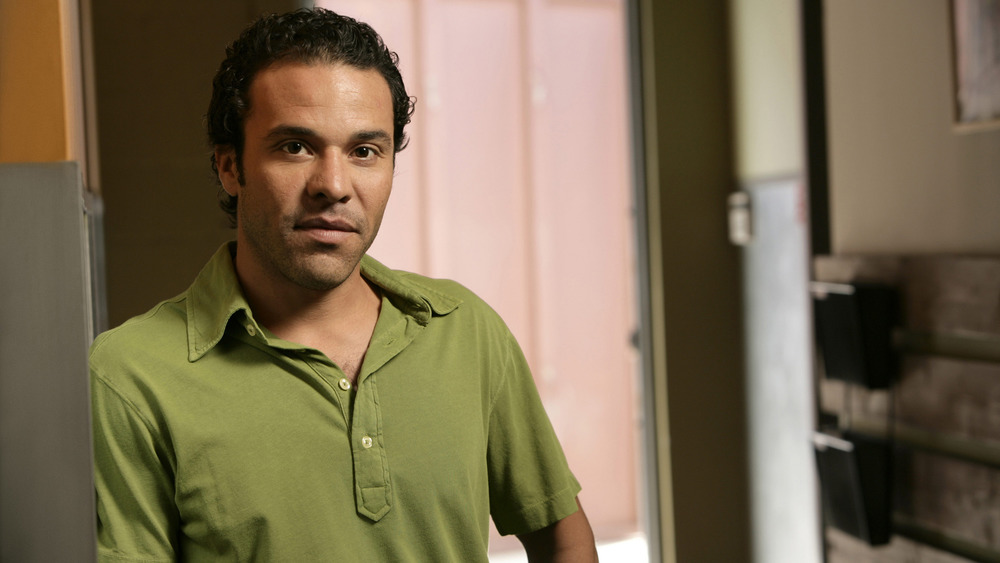 CBS
Irby has mostly had guest-starring or recurring roles throughout his television career, showing up for a few episodes at most before moving on to his next gig. His longest-tenured series regular role was on the CBS military drama The Unit, which ran for four seasons from 2006 to 2009.
Irby was part of the main cast of the David Mamet-created series for all four seasons. He played Sergeant First Class Charles Grey, a Special Forces operator who specialized in electronics, engineering, explosives, and field medicine. In addition to English, he could speak Spanish, French, Arabic, and Korean. Sergeant Grey was trained in the martial art krav maga, which Irby practices in real life, and his call sign was "Betty Blue."
Michael Irby will recur as Admiral Delgado throughout The Expanse season 5. We'll have to keep watching to find out what he does with Avasarala, and what the Earther said to the bartender.