How A 2010 Photoshoot Predicted Gal Gadot's DCEU Future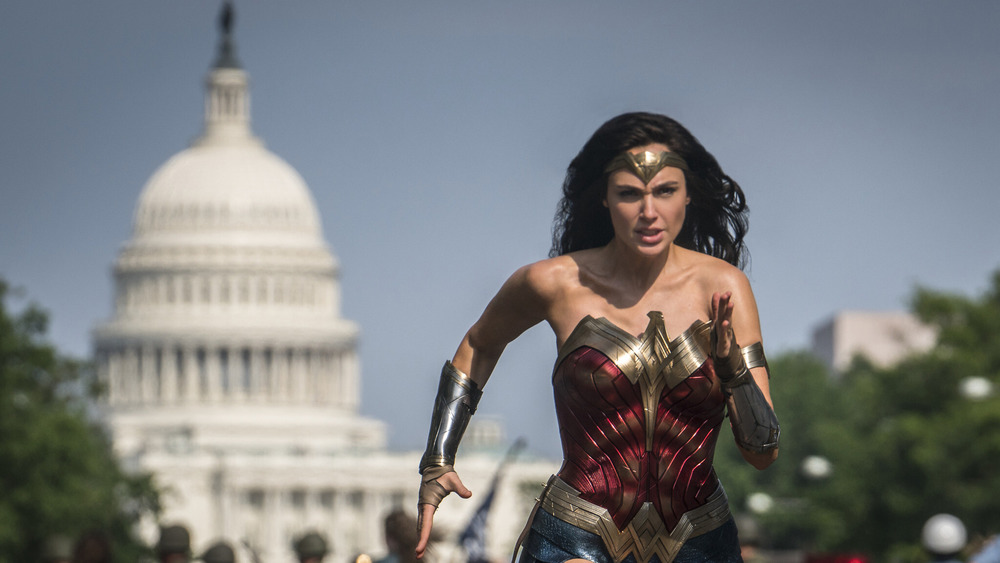 Warner Bros./DC Entertainment
Gal Gadot had an interesting journey on her way to becoming Wonder Woman. After two years in the Israeli Defense Force, she became Miss Israel in 2004, a competition she didn't even expect to win. Eventually Gadot made her way to acting by starring in the fourth Fast and the Furious movie and continued with that franchise for an additional two films.
Interestingly, though, a role in such a blockbuster series didn't translate to success for Gadot at first. She told Jimmy Fallon on The Tonight Show about how she struggled with rejection to the point of nearly giving up on acting entirely before Zack Snyder came along with an audition for a "secret role." We know now that the role was Wonder Woman and the film was Batman v Superman: Dawn of Justice.
There is one more fascinating part of this story, though. Despite Gal Gadot's unpredictable path to stardom, despite her nearly quitting acting, there was someone who predicted she would be Wonder Woman years before it happened. And not only can we verify that this prediction really happened, we even have photographic evidence of it.
Gal Gadot was Wonder Woman before she was officially Wonder Woman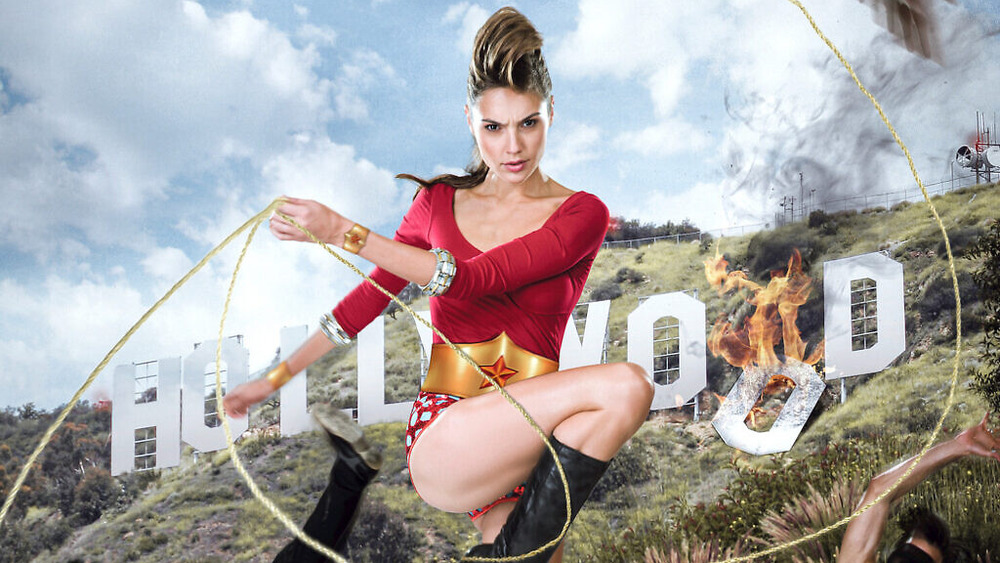 Moses Pini Siluk/Seva Leylot
Rewind to 2010. It's been one year since Gal Gadot starred as Gisele for the first time in Fast & Furious. It will be another 6 years before she will pick up the Lasso of Truth for Batman v Superman: Dawn of Justice. Photographer Moses Pini Siluk works with her on a photoshoot for Seva Leylot magazine.
Moses Pini Siluk decided to portray Gal Gadot in front of the Hollywood sign. Gadot may not have felt secure in her future as an actor Hollywood, but as both a model and a star in one of the most popular film franchises of the 21st century so far, for many Israeli girls Gadot was already a sign of what they could achieve. And so Moses portrayed Gadot as many people already saw her — as Wonder Woman. 
"Back then she was a rising star in Israel with a dream and fierce determination," said Moses in an interview with The Times of Israel. "She was flying around the world working and taking care of her family, and to me that triggered the idea of superhero. And she was more than happy to pose for the portrait. Neither of us realized we were capturing what lay ahead."
Now, it's a full decade later and we'll soon be able to see Wonder Woman 1984 when it hits both theaters and HBO Max on December 25, 2020.