Glynn Turman Explains How He Got Lucky Filming Fargo In 2020 - Exclusive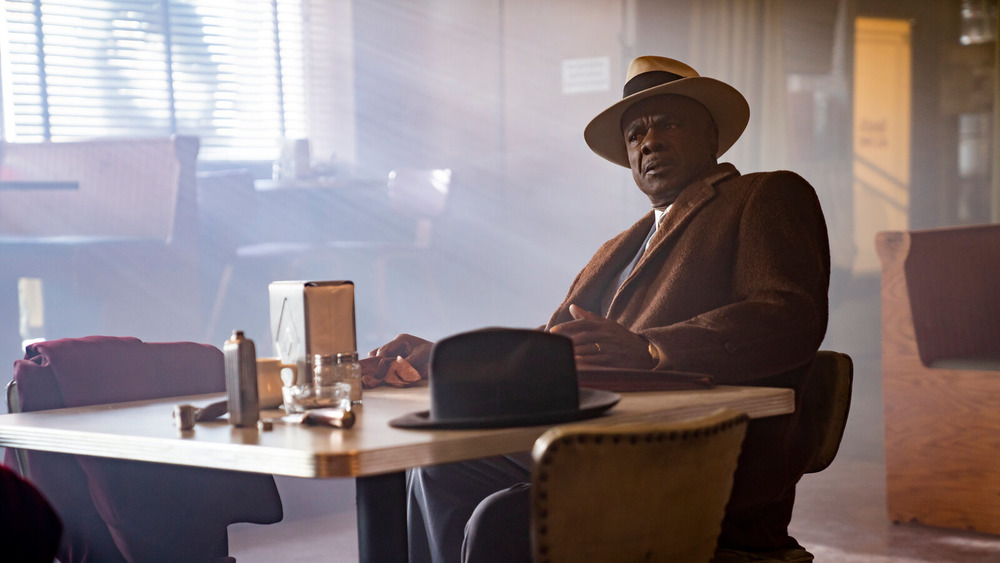 FX
Looper spoke with veteran actor Glynn Turman about his role as Toledo in Ma Rainey's Black Bottom, but we also took time to ask about his part in Fargo this year. Turman played Doctor Senator, the consigliere of the Cannon criminal operation. His suggestion to expand business in the wake of Donatello Fadda's demise drove the plot early in the season, an arc guided by the character's steady hand and unwillingness to settle for what any white man thought of him. We asked about Turman's experience on set — especially mid-pandemic — working with the cast of Fargo.
Turman has effusive praise for co-star Chris Rock, whose turn as Loy Cannon represents a rare dramatic performance for the comedian. It's also won critical acclaim and praise from both fans and co-stars. When asked what Rock was like on set, Turman says the comedian was "Absolutely wonderful. I'm so proud of him. I think this is some of the best work he's ever done. He did a wonderful job. We had a great time together and worked well together and I made a friend there."
A fortuitous end, for him at least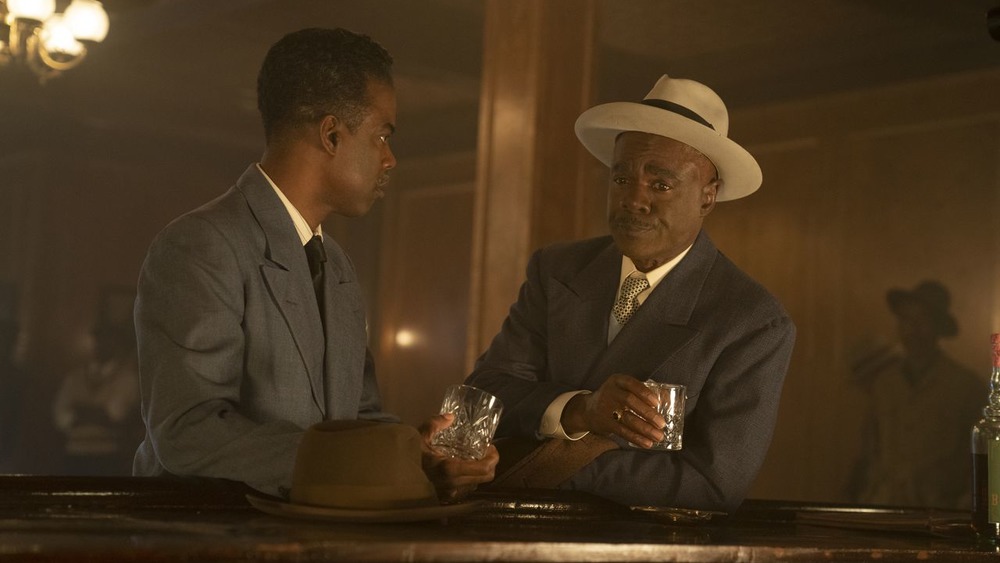 FX
Fargo was mid-production when the pandemic started to spread, and was one of many shows that had to shut down its set. The proverbial plug wasn't pulled at the end of the day, either. "We went to lunch and when we came back, [creator] Noah Hawley said, 'Okay, everybody, we're shutting down.'" Production at least halted at a convenient time for Turman. "I had already shot my last sequence, so I didn't have to be back again." As such, "I got out of there."
Turman also had it easier than other cast members by sheer merit of being American. "But remember we had people on a Fargo from Italy," he notes. This was the early days of the pandemic, in which Italy suffered a particularly devastating infection rate and instituted a national lockdown, briefly becoming the national avatar of COVID-19. As such, Turman acknowledges that "Italy had a horrible crisis at that time, and those guys [the Italian actors] couldn't get back home."
Ma Rainey's Black Bottom is in select theaters now and will stream on Netflix starting on December 18th. Stay tuned to Looper for more exclusive coverage.