What It's Really Like Working With The Stars Of Fargo Season 4 - Exclusive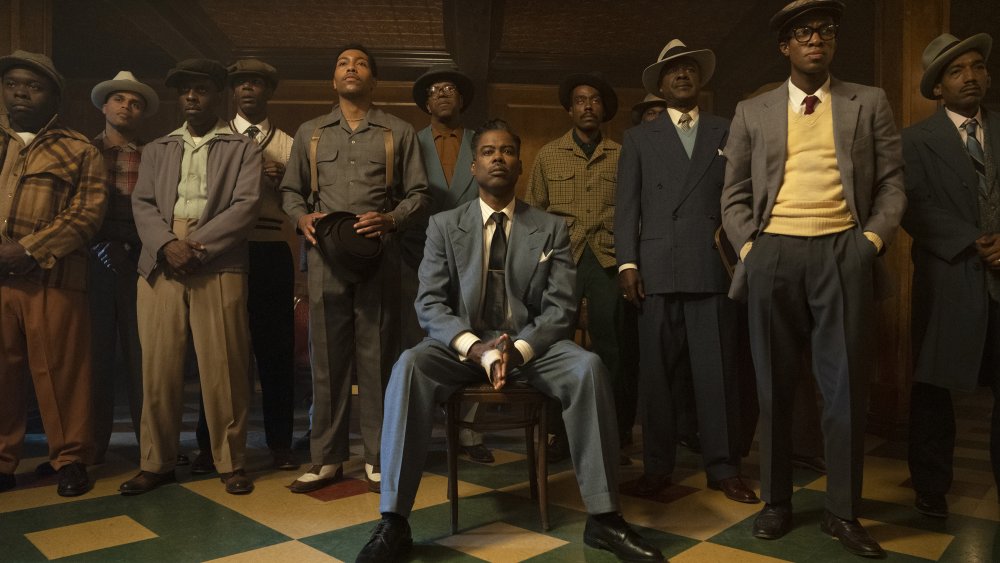 Elizabeth Morris/FX
The wait is nearly over. Season 4 of Fargo is almost here.
After a three-year hiatus, the award-winning TV series returns to FX on Sunday, September 27. And like the first three seasons before it, this iteration of Fargo follows an all-new cast and an all-new storyline.
In the past, stars like Billy Bob Thornton, Kirsten Dunst, and Ewan McGregor have left their mark on the black comedy-crime drama based on the eponymous 1996 film. This time around, Chris Rock, Jason Schwartzman, and Timothy Olyphant grace the screen with their presence, telling the tale of two rival crime syndicates vying for control in 1950s Kansas City, Missouri.
But beyond the big-name actors of Fargo season 4, there are at least two breakout stars sure to be ones to watch in the future. E'myri Crutchfield plays 16-year-old Ethelrida Pearl Smutny, the daughter of an interracial couple who sort of serves as the glue that holds the season together. Meanwhile, Salvatore Esposito portrays Gaetano Fadda, an unhinged gangster in the Italian mafia.
Ahead of the season 4 Fargo premiere, Looper spoke exclusively with Crutchfield and Esposito about what it was like working with such a diverse and talented cast. Here's what they had to say about what it was really like to star alongside Chris Rock, Jason Schwartzman, and the rest of the season 4 Fargo crew.
Chris Rock and Jason Schwartzman were down-to-earth on the set of Fargo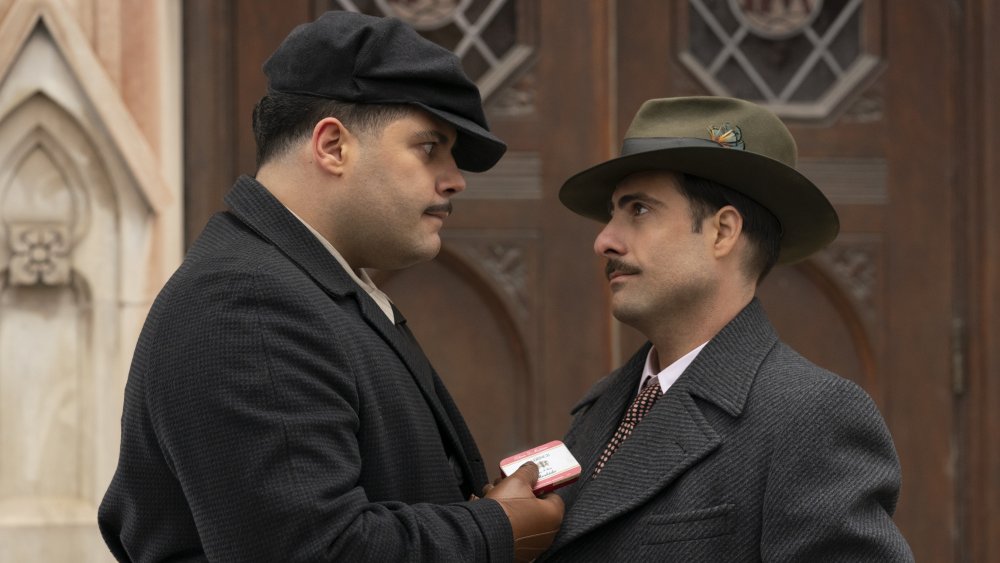 Elizabeth Morris/FX
As a rising star in Hollywood, being on the set of Fargo with an all-star cast can be an intimidating experience — until you put things into perspective.
"I had to remind myself that they're all just people, just like me," Crutchfield told Looper. "They did remind me of that when we were on set, because they act like regular people. You think, like, 'What is a celebrity supposed to act like?' And then you get around them, and they're just as normal as you."
When it comes to Rock's role as Loy Cannon, leader of the Black gang, it's a different style of acting for the performer who's best known as a comedian. It's a bit more subtle and serious than what we're used to seeing from Rock, who starred on the sitcom Everybody Hates Chris and in the Adam Sandler-led Grown Ups films, but that doesn't mean he wasn't funny on set.
"For the most part, everyone would turn it on and off, but when we weren't filming, yeah, he's funny. He's just an all-around funny person," shared Crutchfield. "He definitely knows how to make you bust out laughing, even if you didn't want to. He's very nice and sweet. He was really nice to hang around."
As for working with Schwartzman, best known for his quirky work in Wes Anderson films such as Rushmore and The Grand Budapest Hotel, Esposito was the perfect person to offer up details. Esposito's character Gaetano Fadda is the brother of Schartzman's character Josto Fadda, the newly anointed head of the Italian mafia on Fargo season 4, and the two formed a close bond while filming Fargo.
"I can tell you a lot of stories about me and Jason because while filming the show, during our normal life, we hung out a lot," said Esposito. "From October to March, before the COVID-19 situation, we went to the theater to watch movies. We have a relationship like real brothers."
The Fargo cast taught E'myri Crutchfield and Salvatore Esposito what it takes to succeed in Hollywood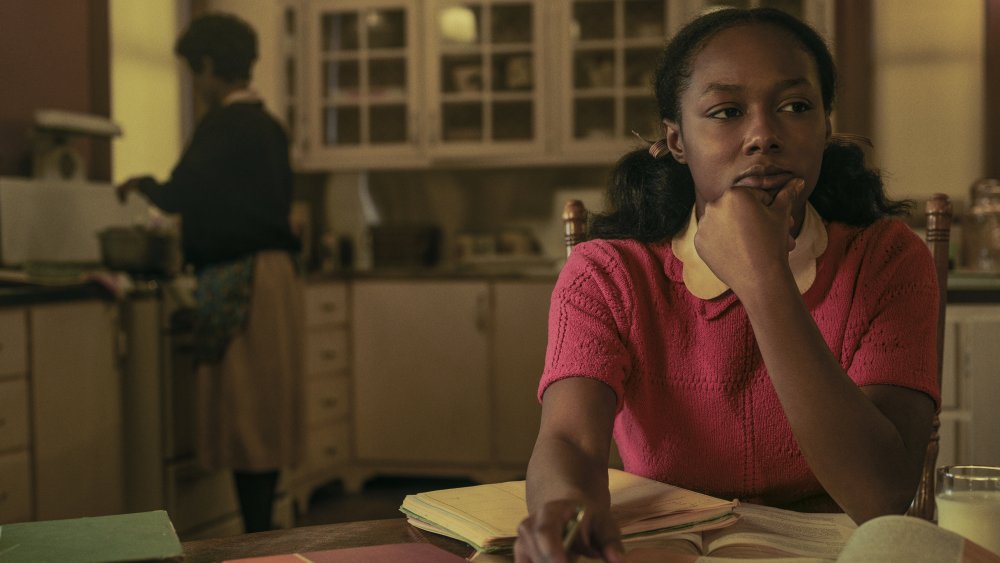 Matthias Clamer/FX
In Crutchfield and Esposito's cases, each of the up-and-coming actors took something away from working with both Hollywood veterans and other breakout stars — like Irish actor Jessie Buckley, who plays nutty nurse Oraetta Mayflower.
"I learned a lot of things from just being around the set. Just observing people and how they get into character, how they work, and even watching them when they're not working. You hear people's conversations, even if you're not trying to," noted Crutchfield. "But the biggest thing I took away was from talking to Jessie. She told me to just travel, live my life, experience the world — which does affect your acting, because you need to have experiences to play these different characters. You can't live in a bubble and then expect to tap into all these different characters."
Esposito, who has made a name for himself in his native Italy but hopes to break into the American industry, added, "I feel very lucky that [showrunner] Noah Hawley chose me for this crazy character Gaetano. It was an honor to work with Chris and Jason and Jessie, and I grew as an actor because of them. I come from Italy, where we make movies and TV shows, but it's not like the U.S. In the U.S., it's such a big machine and you have to be good enough to run with these amazing actors. I hope I am ready now."
In closing, Crutchfield has nothing but good things to say about the cast: "They were all delightful to work with. Everyone really put everything on the table and did such an awesome and amazing job of collaborating with each other and feeding off of each other and making the most out of this season of Fargo."
Fargo season 4 will premiere on FX on Sunday, September 27.