The Huge Star That Secretly Voices The President On The Stand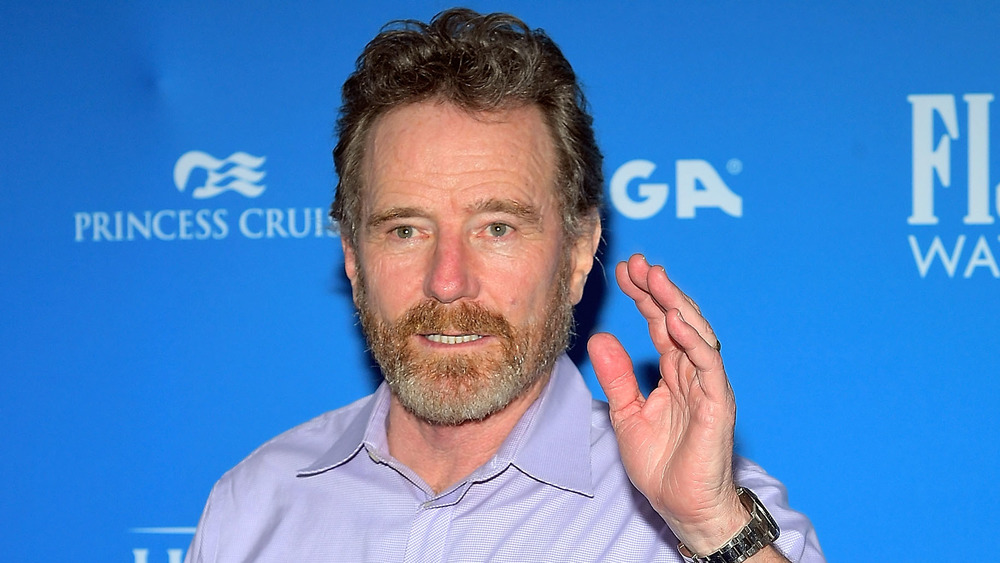 Charley Gallay/Getty Images
The Stand, CBS All Access' brand new adaptation of Stephen King's epic post-apocalyptic novel, has a star-studded cast that includes Alexander Skarsgård, Whoopi Goldberg, James Marsden, and Amber Heard. But not every big name in the cast was announced before the series premiered. There's a secret voice cameo in the premiere that will have viewers saying, "I'm pretty sure that's ... "
We double-checked with a CBS All Access representative and can confirm that the voice of the president on The Stand belongs to none other than Walter White himself, Bryan Cranston. Not that you needed us to tell you — that voice is unmistakable. 
The cameo comes about 20 minutes into the first episode of The Stand and takes the form of a radio address from the president as he tries to reassure the American people that the virus sweeping the nation isn't as bad as it seems. Say, does that remind you of anything?
Bryan Cranston's not the only notable cameo in The Stand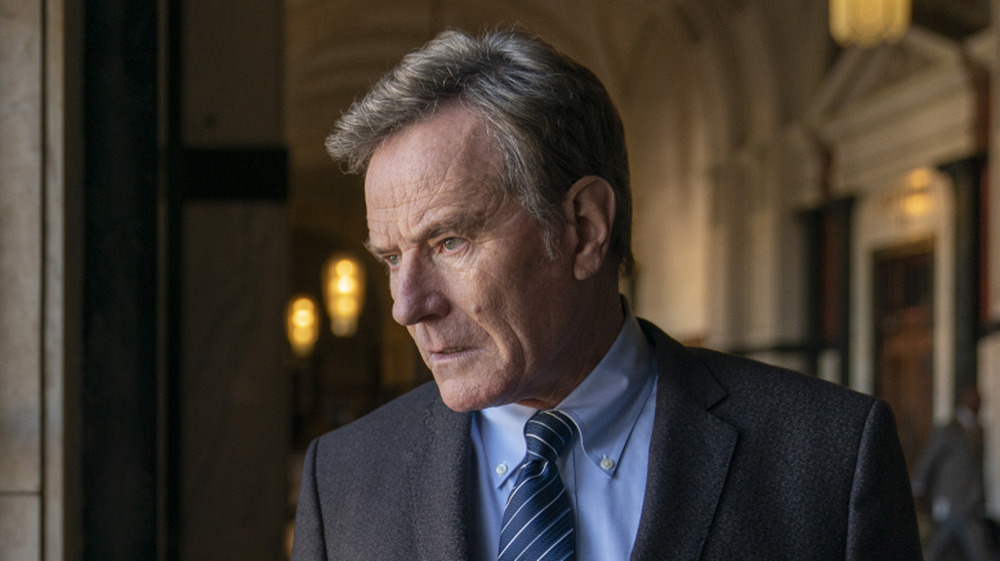 Skip Bolen/Showtime
The Stand has a history of notable cameos. In the 1994 ABC miniseries adaptation of the classic novel, basketball legend Kareem Abdul-Jabbar had a small role as the "Monster Shouter," a rag-clad Times Square doomsayer; Kathy Bates played a renegade radio host named Rae Flowers who meets a bad end for telling the truth; and Stephen King himself played a Boulder Free Zone resident named Teddy. King often makes cameos in adaptations of his work, and it remains to be seen if he'll make an appearance in The Stand 2020. Rocker Marilyn Manson was considered for the small but terrifying role of "The Kid" in the limited series, but the character ultimately didn't make the cut.
Cranston isn't the only award-winning actor to make an unexpected appearance in the premiere of The Stand. Oscar winner J.K. Simmons plays a brief but pivotal role as General Starkey, the officer in charge of the Army's response to the outbreak, a part that was played by an uncredited Ed Harris in the 1994 limited series. Nor is Cranston the only big star to make a secret cameo on a streaming series as a voice on the radio: In 2018, Oprah Winfrey lent her voice to an episode of The Handmaid's Tale as a Gilead resistance broadcaster. 
Bryan Cranston can currently be seen and not just heard on the legal thriller limited series Your Honor, airing on Showtime.