Mike Colter Gets Candid About The Future Of Luke Cage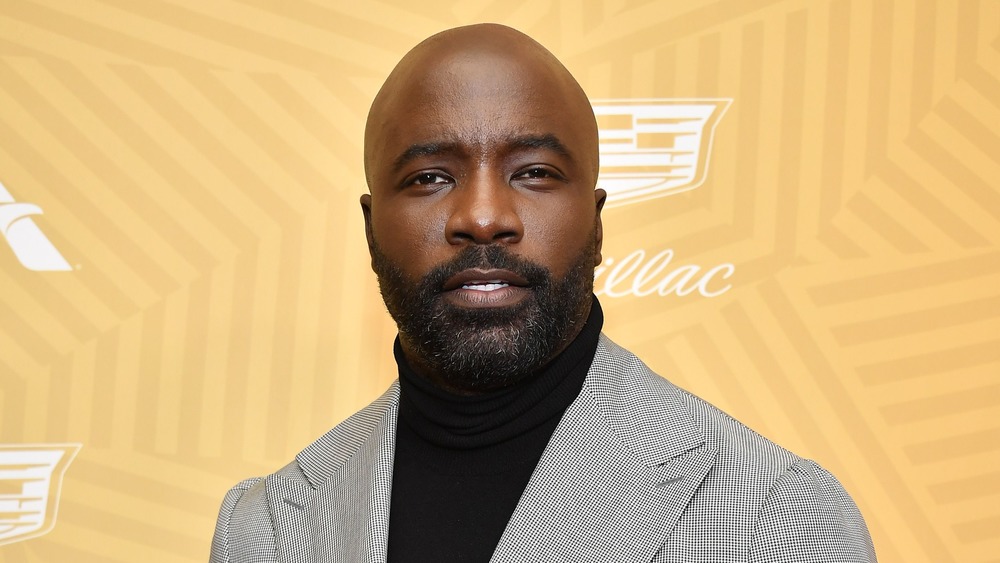 Amy Sussman/Getty Images
In October 2018, Luke Cage joined its fellow Marvel Netflix series when it got canceled by the streamer after two critically acclaimed seasons. Due to the terms of Marvel Studios' initial deal with Netflix, the latter retained the rights to the characters for two years from the date of the show's cancellation. Because of this, Marvel could not bring the characters into the MCU or other television series at that time. Fans of Luke Cage and other Netflix Marvel shows like Daredevil were bummed.
But according to The Direct, Marvel officially got the rights back to the characters of Luke Cage on October 19, 2020. Fans are obviously excited, hoping for the return of the show's fascinating characters, especially Luke Cage himself, a bulletproof superhero played by actor Mike Colter. Recently, rumors spread claiming that Charlie Cox, who played Matt Murdock, the titular superhero star of Daredevil, may be returning in the upcoming third Spider-Man movie, which is shaping up to be quite the stacked film. Obviously, this has led fans to push for Cage to appear as well, because who wouldn't want to see Cage and Peter Parker hanging out around New York City together? Despite these wishes, according to Colter, there have been zero talks with Marvel about his return.
Mike Colter confirmed that there have been no talks with Marvel about returning as Luke Cage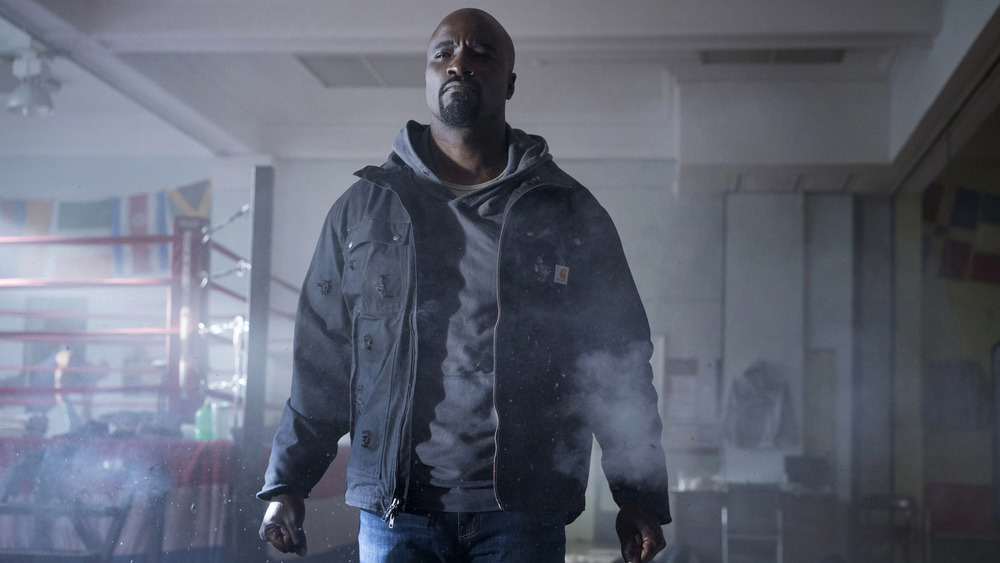 In an interview with ComingSoon.net for his upcoming film Fatale, Colter touched on fans' desire to see him come back as Cage, saying that as of now, Marvel has not reached out to discuss a possible return. Colter stated, "I know fans are eager to see something with the character [...] but I don't know what the future holds." He mentioned that he enjoys his current role on the CBS drama Evil, which reportedly started production on the second season last month (via Deadline).
Elaborating, Colter shared, "If something happens, I'd love to have a conversation with them, but for now I'm not holding my breath, I'm happy either way, it was a good run." Though Colter is okay with the possibility of not returning to Marvel, fans are very eager to see his character again. Marvel diehards are also clamoring for other Netflix characters like Jessica Jones (Krysten Ritter) to be brought into the MCU, claiming that Spider-Man 3 is the perfect opportunity. Of course, for Jones, there is still the factor of Netflix having the rights to her character until February 18, 2021.
Though time will tell what Marvel Studios decides to do with Luke Cage and the other characters from the various Marvel Netflix series, many fans hope they see the value in them and bring them to the big screen as an official part of the MCU.