Wonder Woman Sneak Peek Teases New Trailer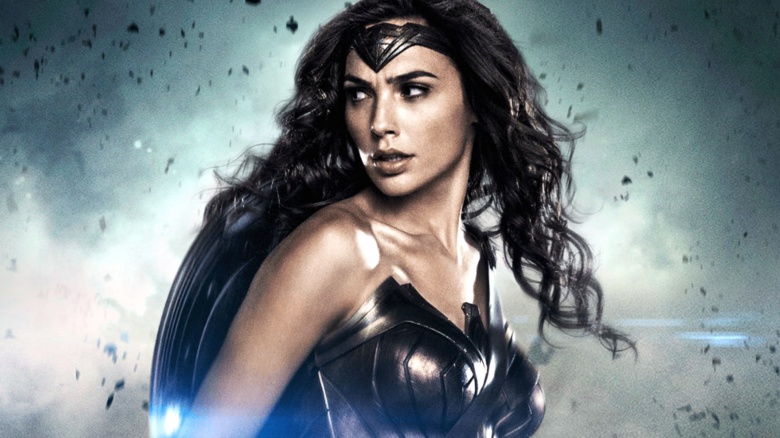 Sounds like it'll be a wonderful week.
Gal Gadot tweeted a teaser that offers a brief look at the upcoming Wonder Woman movie, and it promises that a new trailer will arrive on Thursday (Nov. 3). Although the 11-second clip offers just a glimpse of Gadot as the warrior princess, we'll have a lot more to talk about tomorrow.
Of course, Warner Bros. already released the first trailer at Comic-Con. And if you'd rather wait to watch the new one on the big screen, it'll also play before Doctor Strange, which arrives in theaters on Nov. 4.
Gadot made her debut as Wonder Woman in Batman v Superman: Dawn of Justice, teaming up with the guys to battle Lex Luthor's Doomsday. Wonder Woman, directed by Patty Jenkins, will explore the character's backstory, including her departure from her home on the island of Themyscira to help Steve Trevor (Chris Pine) and the rest of humanity in World War I.
Here's the official synopsis: "Before she was Wonder Woman, she was Diana, princess of the Amazons, trained to be an unconquerable warrior. Raised on a sheltered island paradise, when an American pilot crashes on their shores and tells of a massive conflict raging in the outside world, Diana leaves her home, convinced she can stop the threat. Fighting alongside man in a war to end all wars, Diana will discover her full powers... and her true destiny."
Wonder Woman lands in theaters June 2, 2017. In the meantime, check out easter eggs you missed in the first trailer, along with the new teaser below.