The Real Reason Leonard Roberts Got Fired From Heroes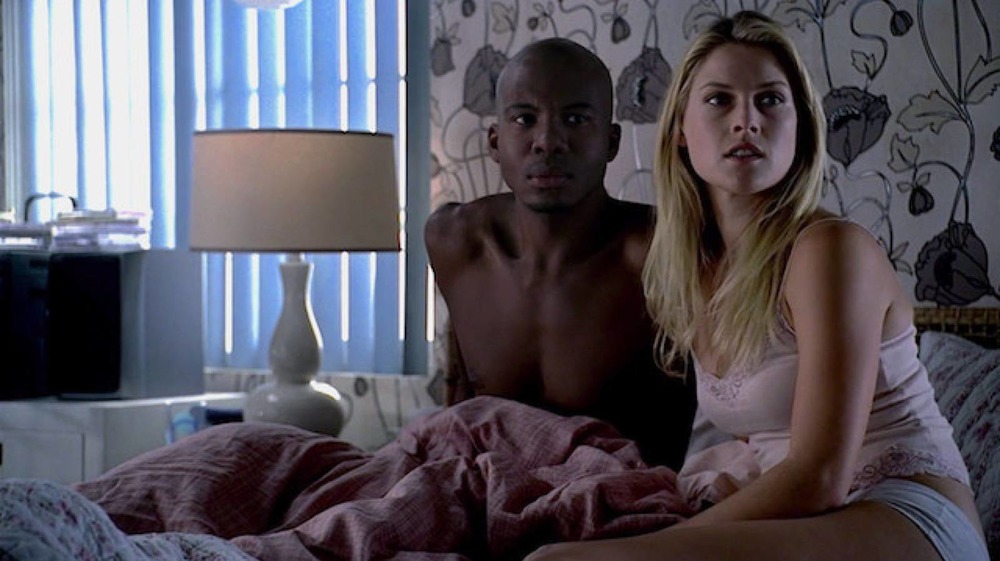 NBC
It's hard to overstate how big of a phenomenon NBC's Heroes was when it first debuted back in 2006. Superhero shows and movies weren't as prominent as they are today, and despite declining quality and ultimately getting cancelled after four seasons, the series paved the way for what was to come. It even made overnight sensations out of stars like Hayden Panettiere, Zachary Quinto, and Milo Ventimiglia. 
One actor who didn't benefit as much from his time on the show was Leonard Roberts.
Roberts played D.L. Hawkins, husband of Niki Sanders (Ali Larter), who has the ability to phase through solid objects. He entered the series in its fifth episode, but was killed off during season 2's eighth installment, "Four Months Ago..." when he was shot in the chest. 13 years after his final episode of Heroes aired, Roberts is finally speaking up regarding the friction he experienced on-set, primarily from his main co-star, Larter. The entire eye-opening exposé for Variety details the behind-the-scenes culture on Heroes, which resulted in him often feeling singled out for being a Black actor. 
Leonard Roberts describes a volatile relationship with co-star Ali Larter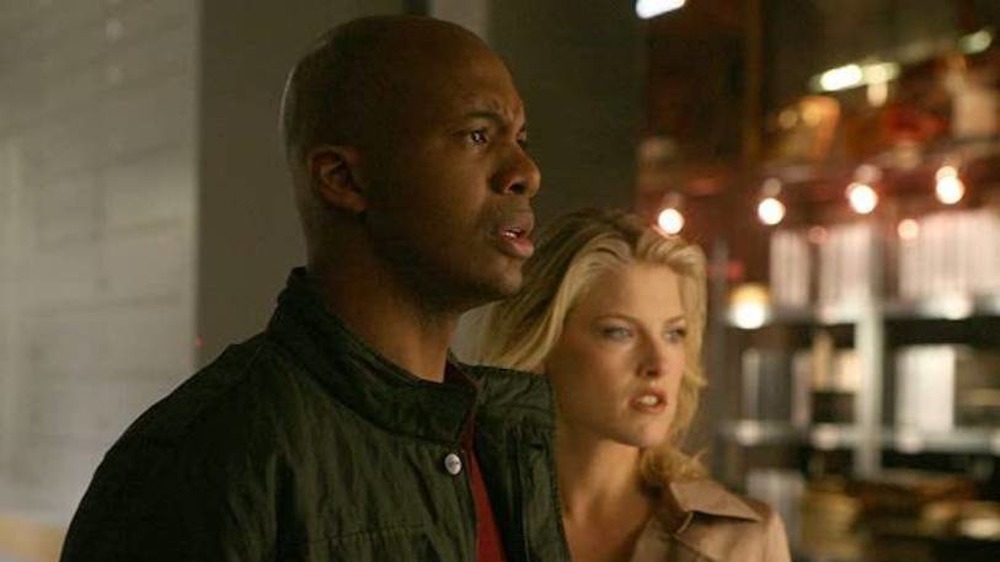 NBC
In Roberts' essay, he describes an atmosphere hostile to his well-being on the set of Heroes. Despite there being three Black series regulars, there were no Black writers on the staff. He also details how he never had an opportunity to meet with the writers to discuss his character in-depth, as well as an "odd promotional photoshoot — in which all the Black adult series regulars were relegated to the back and sides of photo after photo because, we were told, we were 'tall.'"
Things only got worse when it came time to film scenes with his co-star, Ali Larter. As he puts it, "The script suggested D.L. and Niki had a volatile relationship — and it wasn't long before art was imitating life, with me on the receiving end of pushback from my co-star regarding the playing of a particularly tense scene. Coming from theater, I was familiar with passions running high in the process of bringing characters to life, so I later gave her a bottle of wine with a note affirming what I believed to be mutual respect and a shared commitment to doing exceptional work. Neither the gift nor the note was ever acknowledged."
In another instance, Roberts claims Larter refused to film an intimate scene with him, saying, "Greg Beeman, our director, asked if she was willing to lower the straps of the top she was wearing and expose her bare shoulders only above the sheet that covered her, in order to give the visual impression she was in the same state of undress as me, as I was shirtless. My co-star refused Beeman's request, and I was instantly aware of the tension on the set... She then demanded a meeting with Beeman and the producers who were on set and proceeded to have an intense and loud conversation in which she expressed she had never been so disrespected — as an actress, a woman or a human being."
How Roberts learned his character would be killed off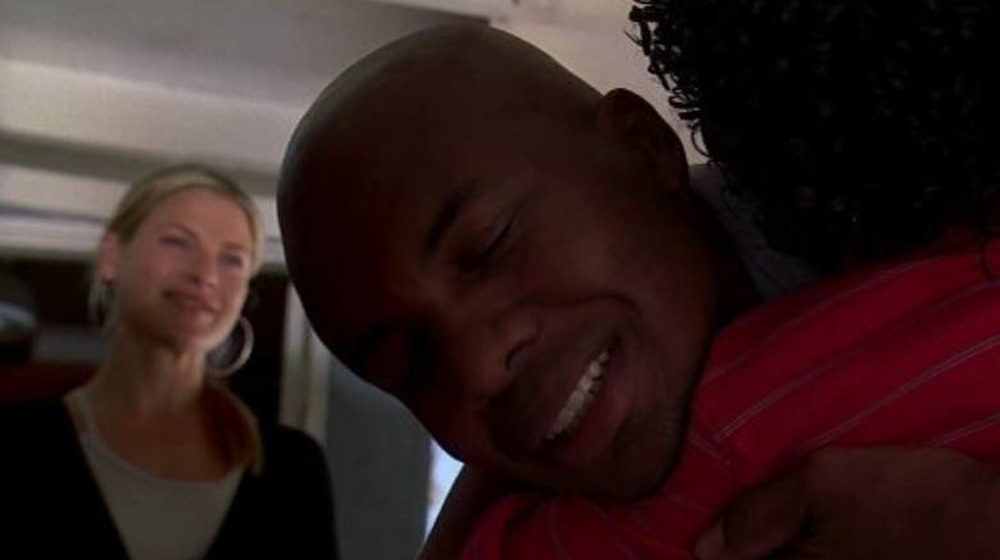 NBC
Roberts goes on to recall his concern about the future of his character — particularly in the aftermath of Heroes killing off two non-white characters. He worried his was next. He then received a voicemail from Heroes creator Tim Kring, and as he describes it, "[Kring] said that due to 'the Ali Larter situation,' when the show returned for Season 2, audiences would learn that D.L. had died, and that I was free to call him if I wanted to talk. I was stunned."
Roberts took Kring up on his offer and met with him along with executive producer Dennis Hammer, and as he goes on to say, "[Hammer] said he needed me to know I was 'loved' and my co-star was 'hated' by many for her behavior, saying it as if I would join in. I didn't; I just wanted to be able to do my job and do it well." Through various negotiations, Kring agreed to keep Roberts on the show for part of season 2. Then, his character would eventually be killed off by bullets — which seemed odd to Roberts, given that his character could phase through matter. 
When thinking back on the time after he had filmed his last scene for Heroes, Roberts reflects, "To Black people, whether a part of the entertainment industry or not, the frustration and pain I went through was an all-too-familiar reminder of what it meant to feel as invisible as Ralph Ellison's revered protagonist [in the 1952 novel Invisible Man]. But to white and non-Black people in my orbit, what happened was often chalked up to a tough break; one solely driven by artistic concerns, with my long stretches of unemployment in the years after referred to as simply a stint in 'actor's jail.' To constantly feel I had to prove not only the validity, but the very existence of racism before I could even own my feelings about it only added to my frustration."
Tim Kring and Dennis Hammer responded to Leonard Roberts' essay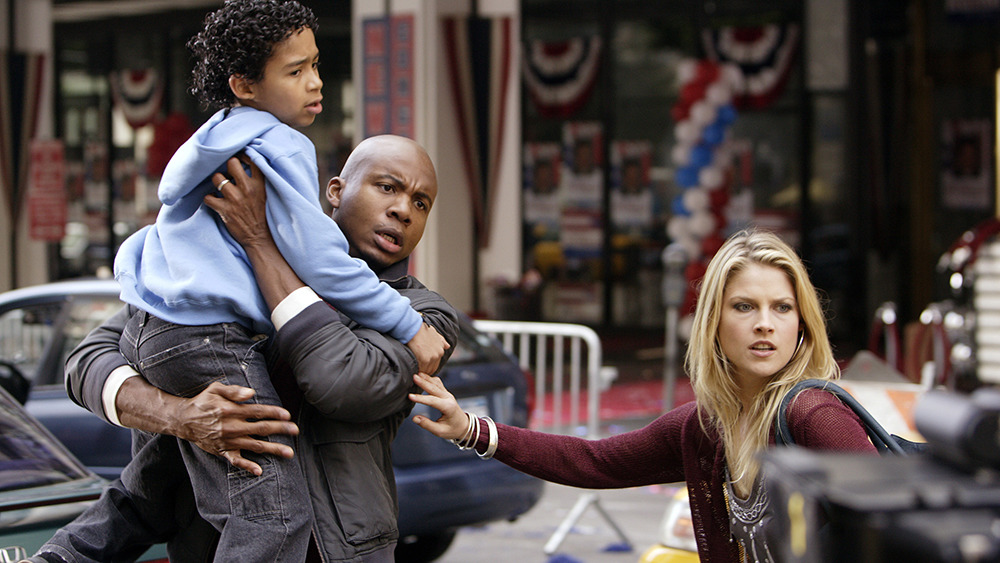 NBC
Roberts ends his essay by stating, "With the pain there is resolve. By tearing away the boards I have put up and sharing my story, I make this experience valid. In doing so, I hope to be a part of a rebuilding that ensures my child a future in which she feels heard, seen and valid. Where she need not demand, but simply expect the respect and equality she deserves. That would make me feel like a real hero."
Variety's editors state in the piece that they reached out to people who witnessed the events the actor describes, and all of them have confirmed what happened. Variety also reached out to everyone Roberts referred to by name, prompting Tim Kring to provide the following statement: "In 2006, I set out to cast the most diverse show on television. Diversity, interconnectivity and inclusivity were groundbreaking hallmarks of 'Heroes.' So too was the huge, diverse cast that continually rotated off and onto the show, with none ever being written off based on their race. Looking back now, 14 years later, given the very different lens that I view the world through today, I acknowledge that a lack of diversity at the upper levels of the staff may have contributed to Leonard experiencing the lack of sensitivity that he describes. I have been committed to improving upon this issue with every project I pursue. I remember Leonard fondly and wish him well."
Dennis Hammer also responded: "14 years is a long time ago, but I remember clearly that Leonard was a great guy and a total pro." Ali Larter has yet to comment on the essay, but expect further developments to this story in the days to come.