Here's What Charlie Hunnam Would've Looked Like As Marvel's U.S. Agent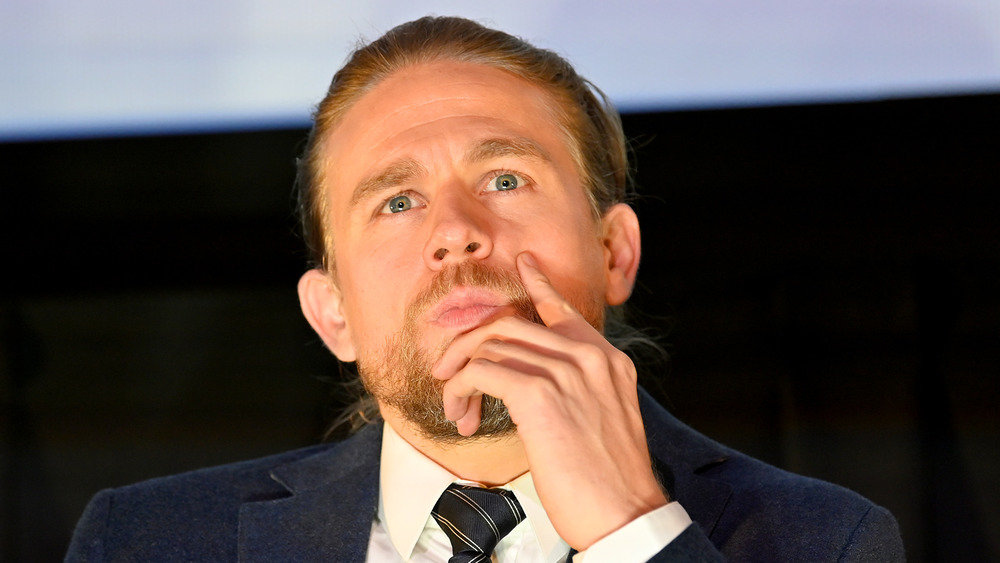 Slaven Vlasic/Getty Images
Actor Charlie Hunnam has played a motorcycle club leader, a legendary king, and a kaiju-fighting mech pilot. But thus far, despite having a heroic look, and previously showing interest in genre fare such as in Pacific Rim and King Arthur: Legend of the Sword, the Sons of Anarchy star has not entered the Marvel Cinematic Universe. 
The leading man seems to have come close to joining the Disney-owned franchise, but may also be reluctant about doing so. More than a year ago, in May 2019, Hunnam was rumored to be in talks to join the MCU Phase 4 movie, Eternals. Though those reports were never substantiated, he previously auditioned for the Kenneth Branagh-directed Thor in 2009. At the CinemaCon Big Screen Achievement Awards press conference in 2017, Hunnam confirmed he had screen tested for the role, and met with Branagh and Marvel brass a handful of times as part of "an awkward dance we were all having," via International Business Times. Of course, we all know Chris Hemsworth ultimately picked up the hammer as Thor, but Hunnam admitted that at the time, he wasn't entirely into the job. "I wasn't 100 percent sure I wanted to do it and they weren't 100 percent sure they wanted me to do it. But there was something that kept bringing me back into the mix," he said. "Then they found Chris Hemsworth and that ended abruptly."
However, fans have already envisioned Charlie Hunnam as another classic MCU character.
What if Charlie Hunnam had been cast as U.S. Agent?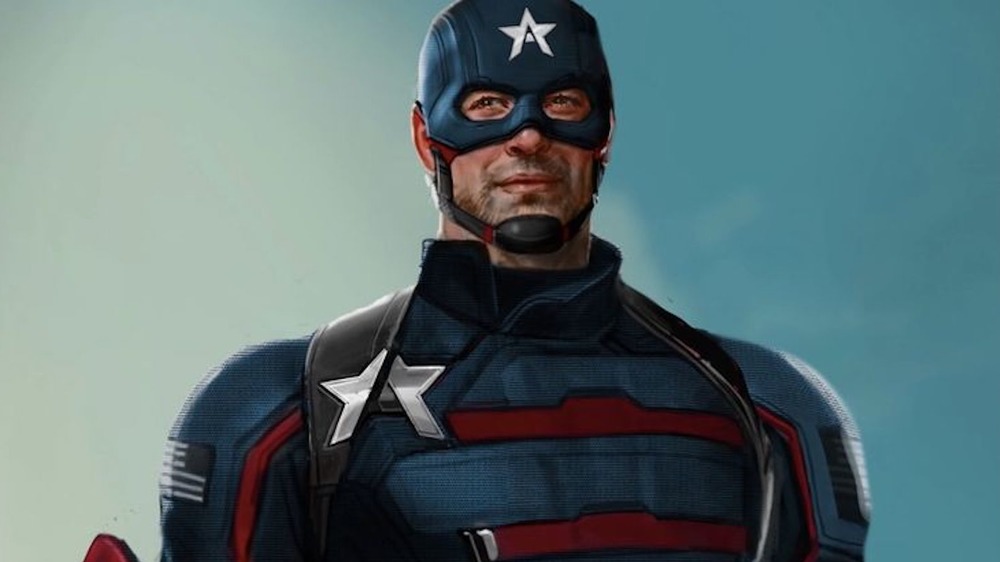 Disney+
Based on interviews he's given, Hunnam doesn't seem particularly bothered by losing the role. Rather, he previously told Yahoo! UK that comic book-based movies were not part of "my vision for my career, or what I aspire to." He also said in that 2017 interview to say that he hadn't grown up reading comics, hadn't seen any Marvel films, and that the movies aren't his taste.
But it has been a couple years since he made those comments, and both Hunnam's and Marvel fans continue to want him in the MCU. Fan artists have even created images of the erstwhile Jax Teller in Captain America's iconic costume. And it works: Hunnam has the physique of a super soldier, and though he has a similar appearance to Avengers actor Chris Evans, he looks a little more battle-hardened.
Of course, in the 2021 Disney+ series The Falcon and the Winter Soldier, actor Anthony Mackie returns as Sam Wilson, aka Falcon, and will pick up the mantle of Cap after Steve Rogers passed the shield to him in Avengers: Endgame. But the show is also going to intiate conflict by introducing John Walker, a character from the comics who briefly becomes a new, government-approved Captain America, and later assumes the moniker of U.S. Agent. 
Though not immediately clear, speculation has it that Sam Wilson won't be Cap at the start of the series — and that powers-that-be might prefer Walker (who will be played by Wyatt Russell). Whatever the case, Marvel released concept art of John Walker as the new Cap/U.S. Agent in the Marvel Studios: Expanding the Universe mini-documentary (streaming exclusively on Disney+), as seen above. This militaristic, yet scruffy, appearance for the character got everybody at Looper thinking: How would Hunnam look as U.S. Agent?
U.S. Agent has an edge, much like Hunnam himself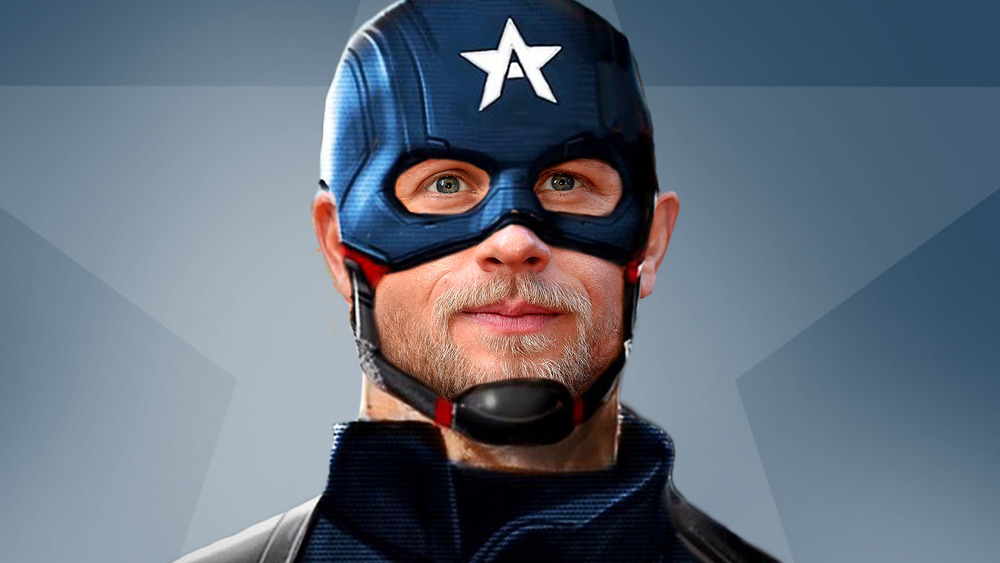 In the comics, Walker is presented as the opposite of Steve Rogers. While he is an exceptional soldier, he's also more pragmatic, and aggressive. And he first emerged in 1986's Captain America #323 as the villain Super-Patriot. Basically, U.S. Agent is edgier, and that immediately calls to mind Hunnam's no-nonsense attitude.
Inspired by the character's concept art, and applying some Photoshop skills, the artists at Looper have crafted an image of Charlie Hunnam in the U.S. Agent mask, as seen above. 
He definitely looks good, and his beard works in the blue mask. Physically, after some of the action he has had on Sons of Anarchy, and as King Arthur, we're betting Hunnam could wield an indestructible shield with ease. From a performance perspective, he has demonstrated the ability to play a complicated hero like Walker, who might not always follow the rules. Plus, after seven seasons leading SoA, and having worked on special effects-heavy projects such as Pacific Rim, he knows how to work hard, and operate within genre productions.
That said, we're still looking forward to seeing Wyatt Russell in the role of John Walker when the series debuts on Disney+. He already played something of a super-soldier in the World War II horror film Overlord, and handled the role's physical demands quite well.
Fans can still hold out hope that Charlie Hunnam may yet join the MCU. He is currently working on the Apple series Shantaram (with showrunner Steven Lightfoot, who helmed The Punisher for Netflix and Marvel Television), but luckily, there is no sign of the MCU slowing down, with multiple new projects on the horizon, so there will continue to be a need for capable actors to take on super roles.