The Classic TGIF Sitcom You'll Finally Be Able To Stream On Disney+ Next Month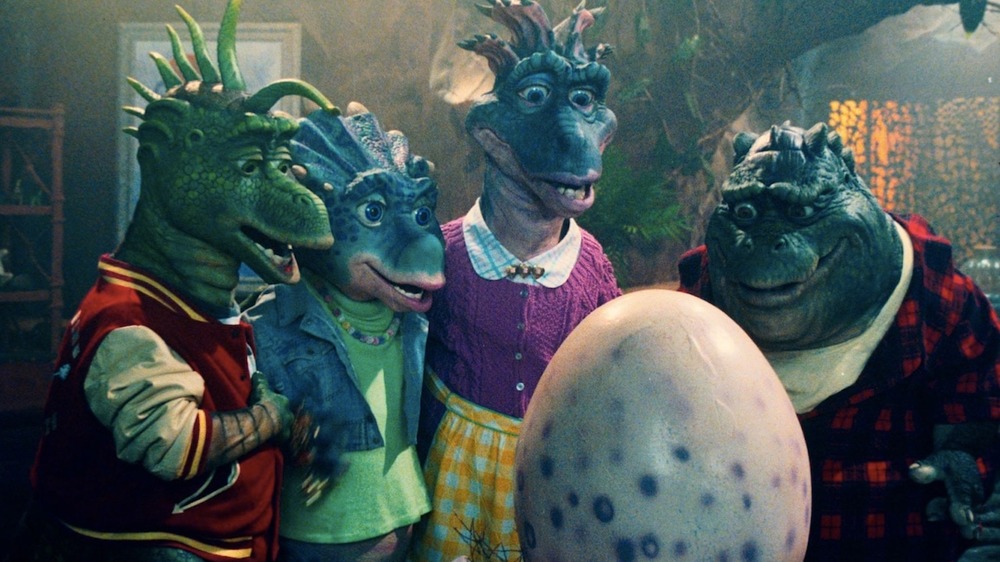 ABC
Disney+ is going prehistoric in 2021, and that should serve as brilliant news for fans of the unabashedly left-of-center '90s sitcom scene.
Yes, the House of Mouse has officially announced that ABC's cult-hit TGIF show Dinosaurs will be making its Cretaceous way over to their streaming platform in the early days of 2021. As noted in Disney+'s recent Twitter post heralding the series arrival to the platform, the precise date that Dinosaurs comes back from extinction is January 29, 2021. So if you count yourself among Dinosaurs fandom, you might want to go ahead and set a reminder on your calendar.
For those who might be unfamiliar with Dinosaurs, the series follows the day-to-day lives of a family of talking dinosaurs (the Sinclairs) in a decidedly modern world where they go to school, wear clothes, watch TV, and sometimes keep cave men as pets. First conjured by puppeteering legend Jim Henson, the series featured a truly bizarre mix of animatronic wizardry and run-of-the-mill sitcom silliness that blended elements of small-screen staples like The Flintstones, Happy Days, The Simpsons, and Married With Children with a surprisingly a sage sense of social consciousness. Dinosaurs made its TGIF premiere in 1991, airing 65 episodes over four seasons, and even netting an Emmy before getting the axe from ABC brass in 1994.
Since its cancellation almost 30 years ago, Dinosaurs has become a legit cult sensation, however. As the series continues to earn viewers year after year, fans new and old regularly cite the Dinosaurs series finale (which features the Sinclairs staring down the extinction of their entire species) as one of the bleakest moments in television history. If you want to experience that apocalyptic event for yourself, Disney+ is about to give you the chance. 
Twitter is very happy that Dinosaurs is coming to Disney+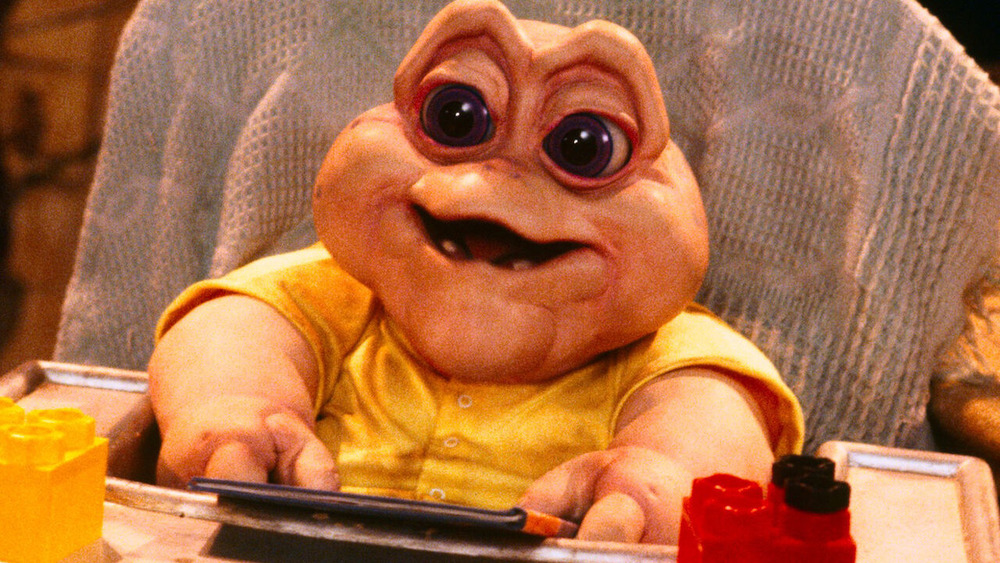 ABC
Judging by the reactions to that announcement Tweet from the official Disney+ Twitter page, it seems there are legions of Dinosaurs fans dying to revisit the series when it hits the platform in 2021. At the time of this writing, that Tweet had already earned thousands of likes, retweets, and responses.
Yes, there are dozens of "Not the Mama" responses paying savvy tribute to the famed catchphrase of the littlest member of the Sinclair family. And just for point of reference, Baby Sinclair was pretty much the equivalent of Baby Yoda cute when Dinosaurs made its TGIF debut in 1991, with the character entering the '90s pop culture zeitgeist with about as much adoration. 
Outside of absorbing some good-ole-fashioned Baby Sinclair adorableness, many Dinosaurs fans are eager for new viewers to experience that downer of a finale too, with @noahpasternak quipping, "A whole new generation of kids will learn how it feels to get invested in a tv show where every character is killed at the end." Josh015 went on to add both his excitement and trepidation regarding Dinosaurs and its infamous finale, "This show was amazing but that ending was BLEAK!"
Downer of a finale aside, it seems the Dinosaurs' premiere may net Disney+ a few new subscribers as well, with NickParker (apparently not much of a Star Wars or Marvel fan) claiming the series' arrival is "Reason enough to sub." And Dinosaurs purist Ed Fee seems beyond excited to return the show to its original time slot, "So excited for this!!!! We'll add it to our Friday night lineup!!"
As it is, Dinosaurs seems primed to become a legit player in streaming land when it arrives on Disney+ — which will happen on January 29, 2021.