The Underrated Bruce Willis Comedy You Can Watch On HBO Max Right Now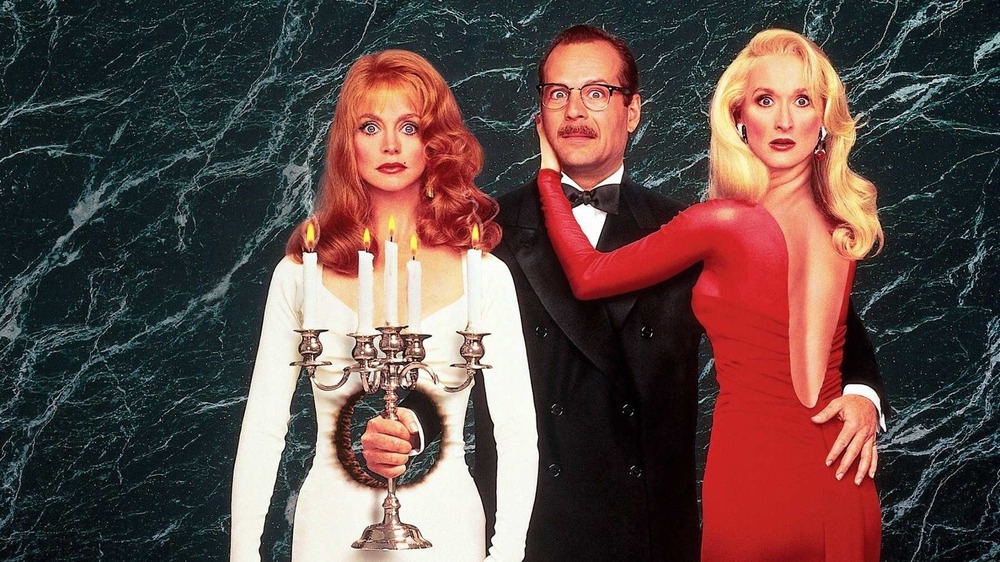 Universal Pictures
While Death Becomes Her doesn't make the list of Bruce Willis' best or worst movies, the 1992 dark comedy shines in its own strange, exaggerated way. The film received a mixed reception from critics — today, it sits at a rotten 54% on Rotten Tomatoes — but it has become a true cult classic for the queer community. Death Becomes Her is regularly screened in bars and theaters during Pride month, according to Vanity Fair, but now it's available on HBO Max as well.
Bruce Willis stars in Death Becomes Her as the plastic surgeon that ignites a feud between actress Madeline (Meryl Streep) and writer Helen (Goldie Hawn), whose rivalry takes a dark, witchy turn when they both drink a potion of eternal beauty. Directed by Back to the Future's writer-director Robert Zemeckis and co-written by Jurassic Park's David Koepp, and with such A-list stars in its cast, the film had all the building blocks to be very successful, but it wasn't. Nonetheless, despite its poor critical reception, it did win an Oscar for its special effects, which alarmingly depict Streep's head turned around 180 degrees, as well a hole in the middle of Hawn's stomach.
"Being so dark and so over-the-top, the film might have trouble with the mainstream crowd," wrote Jeff Menell of The Hollywood Reporter, at the time. Even though it contains one of Streep's best movie performances, he was right. But it's no surprise that Death Becomes Her's inability to appeal to a mainstream audience turned it into a beloved queer touchstone.
What mainstream audiences couldn't relate to, the minority latched onto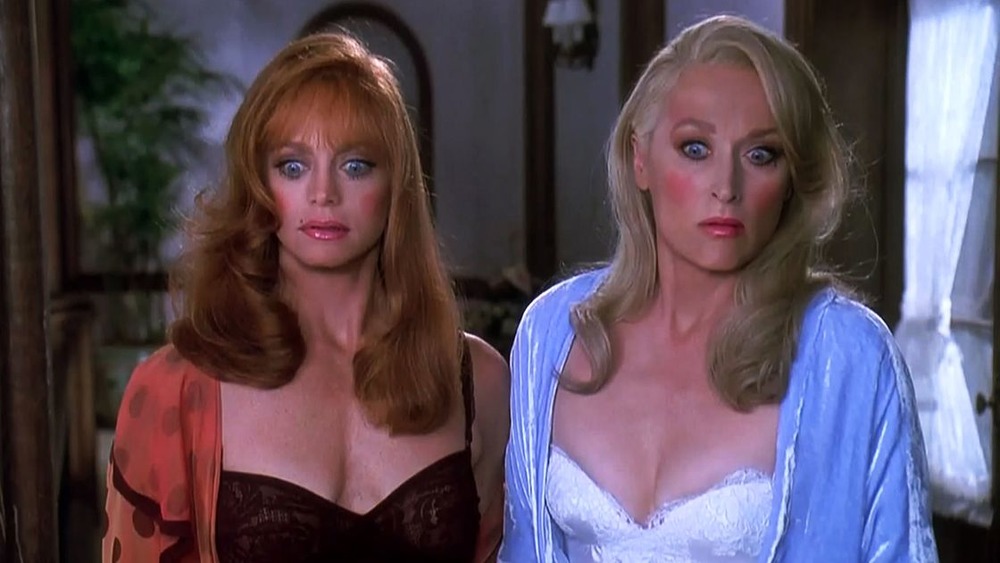 Streep's character has inspired countless drag queens, and even a challenge on RuPaul's Drag Race: The unabashedly evil, yet hyper-feminine characters at the center of this campy movie are adored by the queer community. "They're fighting for beauty," the executive producer of Drag Race, Tom Campbell, told Vanity Fair. "They're against the system. They're also villains, but we understand their complexity."
Vanity Fair's Kristy Puchko wrote, "Death Becomes Her is an elixir of life for its fans—one that not only spurs them to laugh at absurd vanity and suffocating heteronormativity, but gives them license to challenge those things. We can relate to Helen and Madeline's rejection of tedious norms, and aspire to their determination to get what's theirs."
These are certainly not the usual sentiments said about a Bruce Willis movie, as the actor is known for his hyper-masculine action flicks, but his performance earned praise at the time. Menell wrote for THR, "Playing against type, Meryl Streep, Goldie Hawn and Bruce Willis successfully create the unlikeliest of triumvirates [...] But it's Willis who comes off best here. Not only does he make us forget about his action-with-a-smirk flicks, he makes us forget Hudson Hawk — no mean feat!"
For a bit of campy, dark fun, you can stream Death Becomes Her on HBO Max.