Seth MacFarlane Is Rebooting Revenge Of The Nerds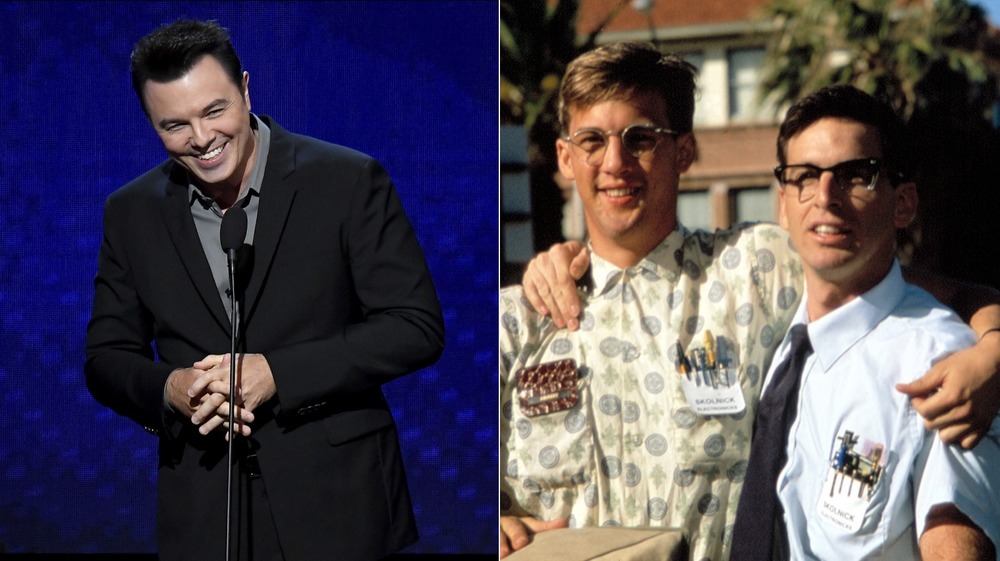 Frazer Harrison/Getty Images, 20th Century
Nerd alert! Seth MacFarlane is developing a movie reboot of the 1984 teen comedy Revenge of the Nerds, Variety reports. The movie will reportedly star Keith and Kenny Lucas, identical twin brother comedians who are best known for their roles in 22 Jump Street and for co-writing the upcoming film Judas and the Black Messiah. The Lucas Brothers will also write the script alongside Keanu writer Alex Rubens. Family Guy and The Orville creator MacFarlane will produce with Erica Huggins through his company Fuzzy Door Productions.
According to Variety, the new version of the movie will not be a remake, as the humor of the original Revenge of the Nerds has aged very poorly, especially a notorious scene where a male character impersonates a female character's boyfriend and rapes her by deception. Instead, it will "pontificate about today's nerd culture and what even constitutes a geek in the 21st century."
They've tried to reboot Revenge of the Nerds before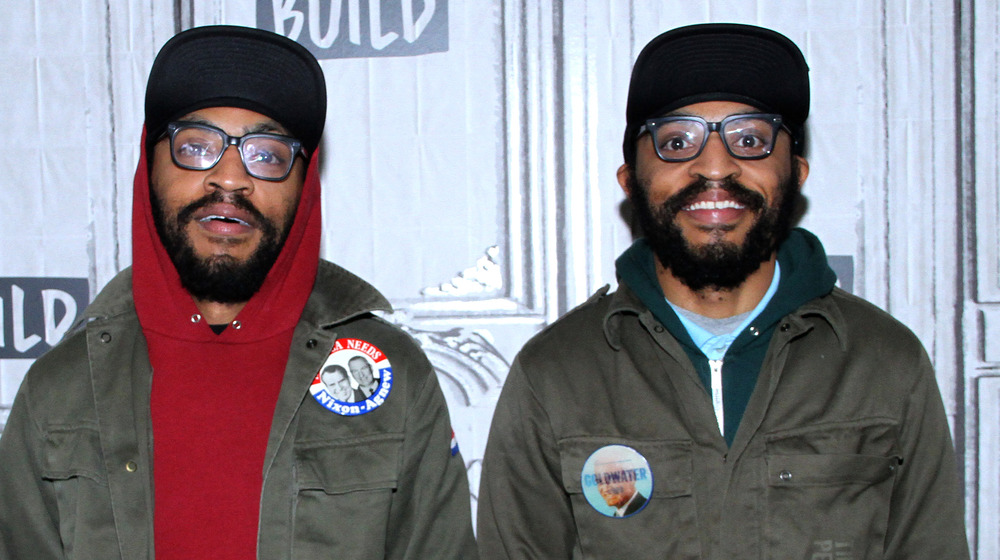 Donna Ward/Getty Images
The original Revenge of the Nerds starred Robert Carradine and Anthony Edwards as two computer science students who, tired of frat-bro jock supremacy on their college campus, join a Black fraternity and remake it in their own nerdy image in order to fight back against the jocks. It spawned three sequels and an actual Lambda Lambda Lambda fraternity.
This will be the third attempt at a resuscitation of the Revenge of the Nerds franchise. NBC produced a pilot in 1991 that didn't go to series, and a movie remake starring Adam Brody, Dan Byrd, and Kristin Cavallari went into production in 2006, but was canceled after two weeks of production. Robert Carradine and Curtis Armstrong, who played Booger in the original movie, also executive produced and hosted a Revenge of the Nerds-inspired reality competition series called King of the Nerds that ran for three seasons on TBS. 
The world definitely doesn't need a new version of Revenge of the Nerds, but the Lucas Brothers are smart and talented enough that we'll reserve judgement on this new project until we see what their vision for it is.