The Violent Amazon Series That President Obama Admits To Admiring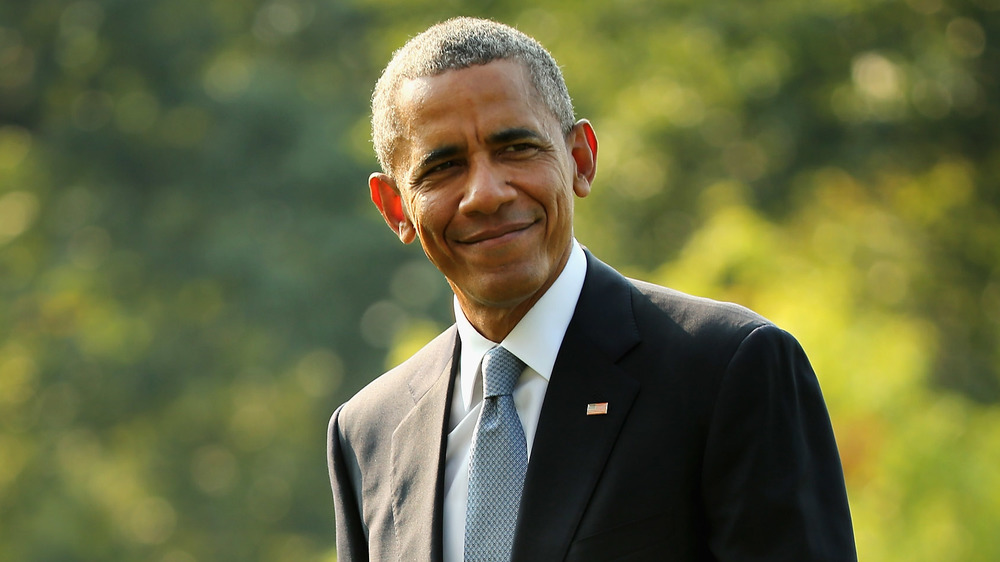 Chip Somodevilla/Getty Images
One of 2020's most gory, brutal shows has become an unlikely presidential favorite.
In an interview with Entertainment Weekly about the recently released first volume of his long-awaited presidential memoir, A Promised Land, former President Barack Obama — the 44th holder of the office who left the position in 2016 after two terms — revealed some of the works that helped him during his own creative process, and one of his favorite television shows might surprise you.
Beyond the drink that helped him get through the writing process (Honest Tea's Green Dragon), the music he listened to while writing (none, as he finds it distracting), and the first thing he did when he finished the book (a long bike ride with his wife, former First Lady Michelle Obama), Obama dished on some of his favorite shows of 2020, one of which is pretty unexpected.
Among other shows, Obama admitted that he's a big fan of Amazon Prime's original series The Boys, which aired its second season in 2020. As Obama told EW, both The Boys and Watchmen, the universally acclaimed HBO miniseries, "turn superhero conventions on their heads to lay bare issues of race, capitalism, and the distorting effects of corporate power and mass media." Here's why Obama is exactly right about The Boys and Watchmen, and some of the other shows that kept him entertained throughout 2020.
President Obama's favorite television shows span a wide range, from intense drama to sweet comedies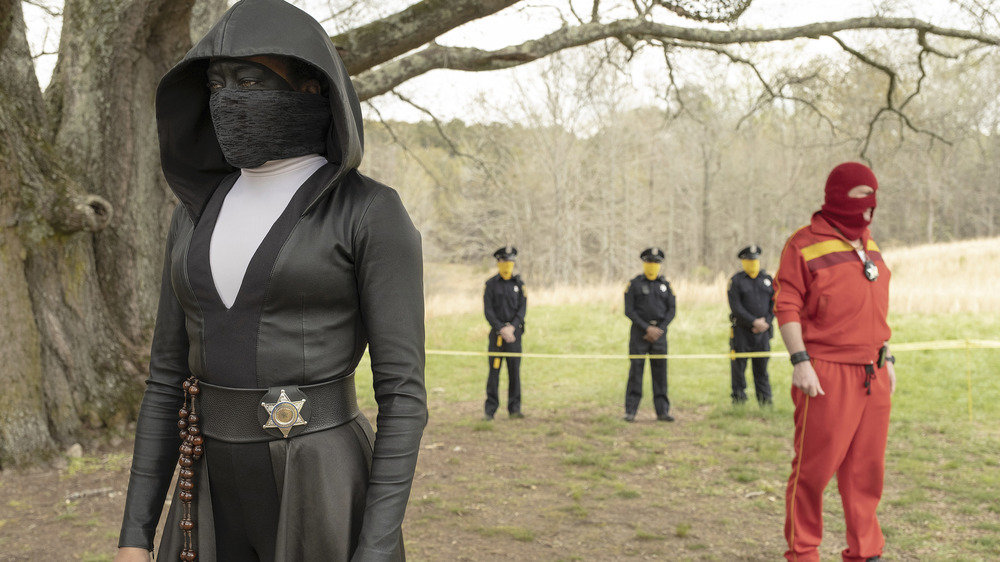 HBO
The Boys tells the story of a world where celebrity superheroes, known as "Supes," are actually corrupt and evil, leaving the fate of the world up to a renegade group known as The Boys — led by Karl Urban's Billy Butcher — to expose their true natures. In the show's second season, the stakes get even higher as The Boys find themselves on the run from the law, and as it did in the first season, it exposes the pitfalls of social media, the questionable concept of celebrity, and asks what it really means to be a "hero."
Meanwhile, in Watchmen, Damon Lindelof's groundbreaking adaptation of Alan Moore's classic graphic novel, Lindelof offers a brand new take on familiar material, envisioning a world where superheroes live in hiding and society is overrun with evil forces and white supremacy.
Despite the gore featured in both The Boys and Watchmen, it makes perfect sense that an intellectually curious man like Obama would enjoy both shows, and he also name-checked some shows that may not surprise you. Obama also mentioned the beloved Breaking Bad spin-off Better Call Saul, "because of its great characters and examination of the dark side of the American dream," and the fourth and final season of The Good Place, which he described as "a wise and sweet combination of goofy comedy and big philosophical questions."
If you want to visit — or revisit — any of Obama's favorite shows, The Boys is available to stream on Amazon Prime, and you can find Watchmen on HBO Max. Meanwhile, The Good Place is available on Peacock, and seasons one through four of Better Call Saul are on Netflix now.