Why Yellowstone Fans Are Worried About Rip's Survival On The Show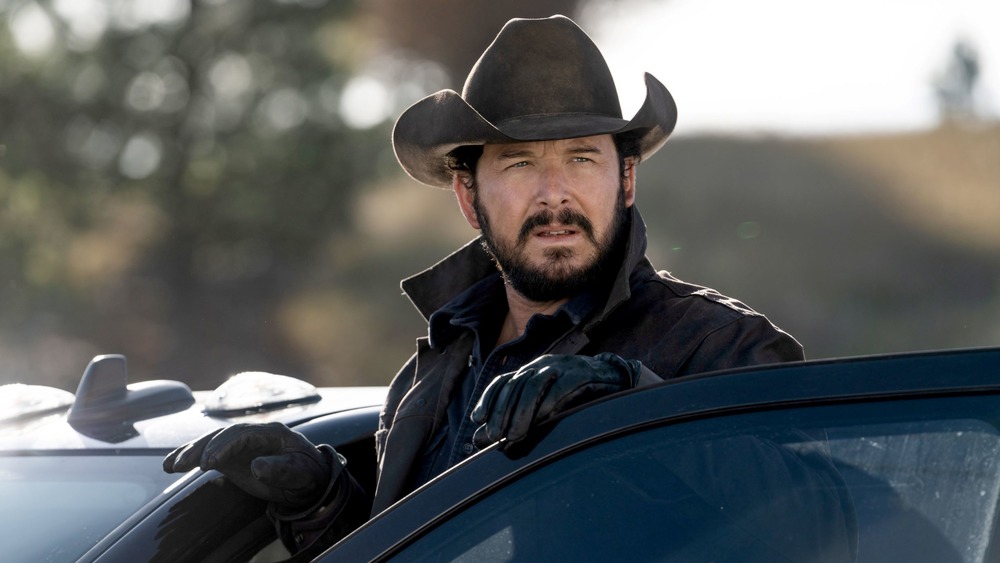 Paramount Network
Yellowstone season 3 served up the ultimate cliffhanger ending by leaving not one, not two, but three members of the Dutton family in peril in the season finale's closing moments. However, fans are less worried about John, Kayce, and Beth surviving their various predicaments than they are about Rip making it out of Yellowstone season 4 alive.
Loyal ranch hand Rip has been a fan favorite right from the start of the series. The grizzled rancher never fails to show his devotion to Beth and to the Yellowstone ranch, but at the same time, he remains something of an outsider due to not being a Dutton. Throughout the first two seasons, the series often touched on Rip's jealousy toward John's sons, and his desire to prove he would never betray the family.
However, since the end of season 2, Rip's place within the Dutton family has been acknowledged to an extent that's worrying to fans of the character. In the season 2 finale, John wrote his right-hand man a letter where he revealed Rip is like a son to him, and John left his late son Lee's house to Rip. Then, in season 3, the rancher and Beth became engaged, leading to Beth asking her fiancé not to die before she does, because she can't fathom life without him.
Now, that scene could be foreshadowing Beth dying in the explosion she finds herself caught in during the season 3 finale, or it could point to Rip's days being numbered.
Rip Wheeler feels destined to die protecting the Duttons on Yellowstone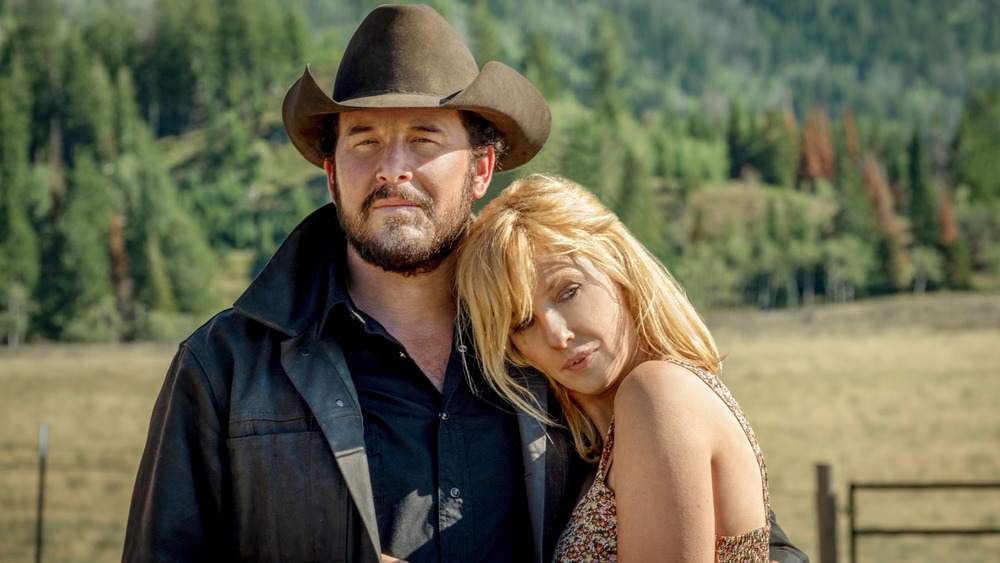 Paramount Network
There's something downright Shakespearan about Yellowstone. After all, what is John if not a modern day King Lear trying to find the right heir to his land? Meanwhile, Rip is a true tragic (anti)hero, who came to live on the Yellowstone ranch as a teenager, but who has always felt like he was on the outside looking in at the family.
Rip's unwavering loyalty has led him to commit various crimes to protect John and his land over the years, and the show has cleverly laid the groundwork for one of those crimes to catch up with him. As Express points out, the rancher was clear about the need for former Yellowstone employee Walker to be taken to the train station, but Kayce spared the man's life.
With Walker alive and back working on the ranch, viewers are concerned that Kayce's decision will come back to haunt not only the Duttons, but also Rip, who could die trying to protect the family by dealing with Walker when he inevitably spills their secrets to the wrong people. Even though Walker says he's loyal to the family now, the character remains a wildcard, whose mere presence is a threat to all John holds dear. And a threat to John is a threat Rip Wheeler can't abide by.
Whether it's Walker or another one of the family's enemies, Rip's hard-living and penchant for taking on dangerous jobs coupled with his current contentment with his life likely means Beth will end up mourning the man she loves long before they get a shot at happily ever after.