The Dungeons & Dragons Tweet That Should Get Stranger Things Fans Hyped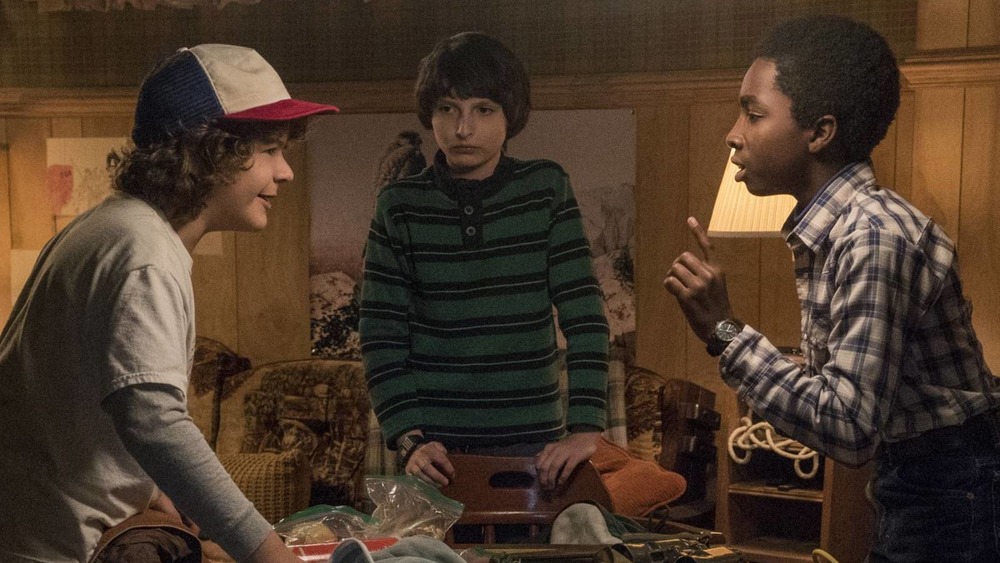 Netflix
Stranger Things season 4 seems so close yet so far away. The last time we were able to take a trip to the Upside Down was back in July of 2019, and a year and a half later, details regarding season 4 are still sparse. This is due to a delay in production as a result of the COVID-19 pandemic, but filming has once again resumed with a 2021 release date expected. 
While there's not much we know about the plot (minus some theories and rumors), we do know about a host of new characters joining the main and recurring cast, but don't worry. All of your favorites will be there for the show's fourth outing, including Jim Hopper (David Harbour), Joyce Byers (Winona Ryder), Eleven (Millie Bobby Brown), and Mike Wheeler (Finn Wolfhard). The chemistry and relationships between these characters has been a driving force of the series since the first episode. While it may be a little while longer until we see these characters interact again, a cryptic tweet suggests we may see a Stranger Things reunion of sorts before the new season airs.
A tweet suggests things are 'afoot in far north' when it comes to Stranger Things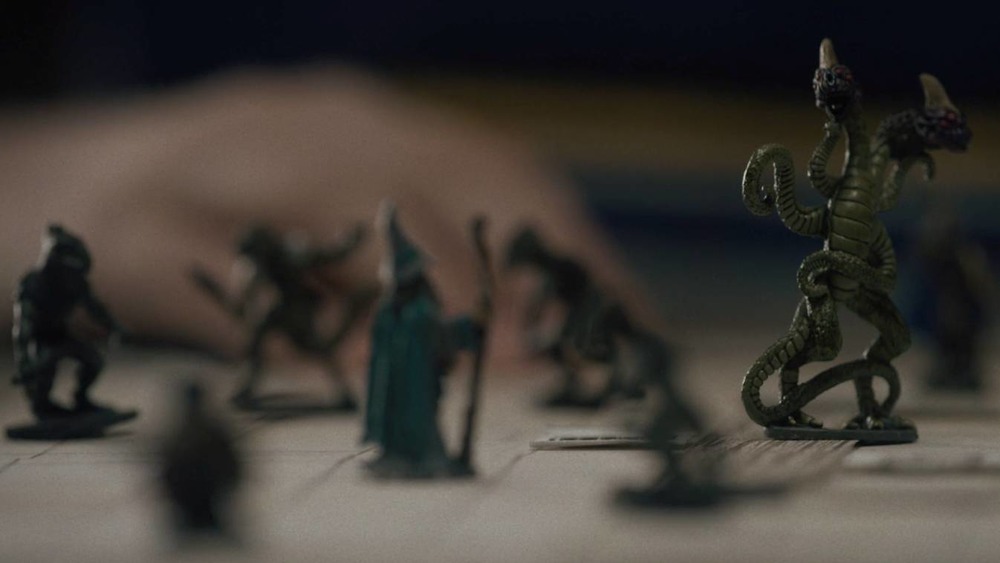 Netflix
The Twitter account @NXOnNetflix posted the message, "Stranger Things are afoot in the far north. #StrangerThingsDnD," along with an image of actors David Harbour, Finn Wolfhard, Gaten Matarazzo, and Natalia Dyer. The intrigue is topped off with the mysterious date of December 18th. The post was later retweeted by the official Dungeons & Dragons Twitter account, but that didn't really offer much in the way of new information. Plenty of fans chimed in, wanting more answers, but mum's the word as of right now. 
Anyone hoping for a Stranger Things season 4 trailer may want to think again. If we had to wager a guess, we'd assume the post is meant to promote an upcoming D&D game with various members of the Stranger Things cast. The "far north" alluded to in the initial message could refer to the recently-released campaign book, Icewind Dale: Rime of the Frostmaiden, which takes place in an isolated, wintry region.
It may not be that Stranger Things season 4 release date announcement everyone has been waiting for, but for fans of the series and of D&D, the event will undoubtedly be worth checking out. Plus, you never know what Stranger Things tidbits will be revealed over the course of the game.