Nearly 15% Of People Agree That This Is The Worst Harry Potter Movie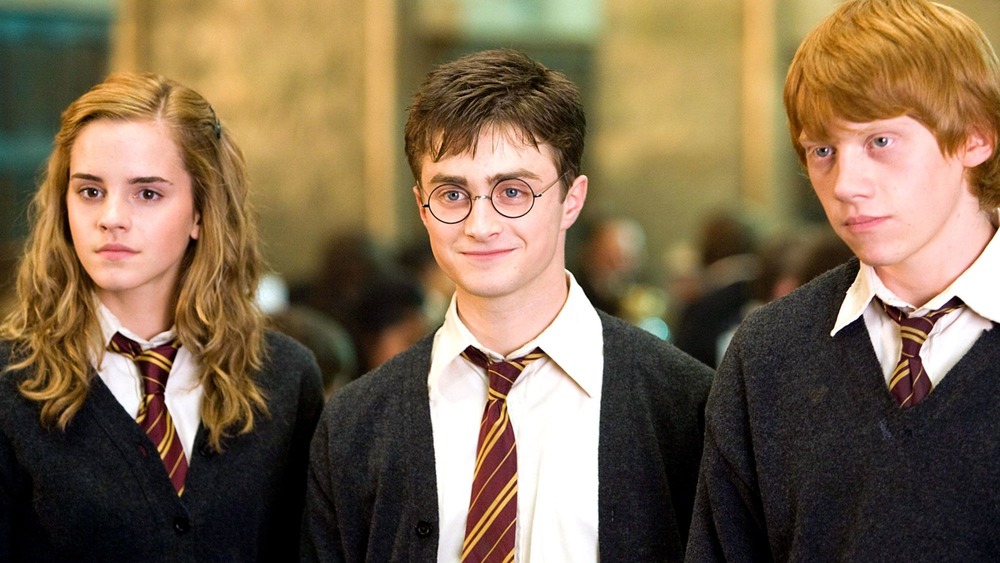 Warner Bros.
The Harry Potter films might make up one of the most beloved movie franchises of all time, but one of the installments just isn't as popular as the rest.
After J.K. Rowling's seven part book series became one of the biggest literary hits in recent history, there was no question that it would eventually find its way to the big screen, and ultimately, Warner Bros. took on the challenge. Helmed by a group of talented directors that included future Academy Award winner Alfonso Cuarón, Chris Columbus, Mike Newell, and David Yates, the Harry Potter movies — which expanded to eight films after the final installment, Harry Potter and the Deathly Hallows, was split into two parts — became an international sensation, bringing Harry's magical story to theaters and homes across the world.
As Harry (Daniel Radcliffe) and his best friends Ron Weasley (Rupert Grint) and Hermione Granger (Emma Watson) receive their education at Hogwarts School of Witchcraft and Wizardry, they face dangerous hurdles year after year, especially Harry, whose evil adversary the Dark Lord Voldemort (Ralph Fiennes) keeps trying to destroy him. With each film, Harry and his friends face new obstacles — but ultimately, one of the movies let fans down, according to a recent Looper survey. Here's which Harry Potter film fans feel is the worst in the series.
One of the last Harry Potter movies has been crowned as the worst
Warner Bros.
In the end, Harry Potter and the Half-Blood Prince, the sixth movie in the series, took the top prize as the worst Harry Potter film with 14.89% percent. However, it was pretty closely followed by the first ever Harry Potter movie, The Sorcerer's Stone, which garnered 14.59% of the vote and took second place.
The fourth movie, Harry Potter and the Goblet of Fire was right behind Sorcerer's Stone in the number three spot, earning 14.44% of the vote, with the second film, Chamber of Secrets, coming in at fourth place with 13.07%. After that, Prisoner of Azkaban, the third movie, takes fifth place with 12.92%, with the fifth film, Order of the Phoenix, right on its heels with 12.31% of the vote.
Finally, the two last movies of the entire franchise, Deathly Hallows Part 1 and Part 2, earning 8.97% and 8.81% of the vote, respectively, leaving a large gap between them and the rest of the movies.
Whether or not you love or hate Half-Blood Prince, there's no denying that the Harry Potter movies are some of the biggest, most popular films of all time — and they're all available to rent or buy on major streaming platforms now.