Over 16% Of People Say This 2021 Movie Has Them Most Excited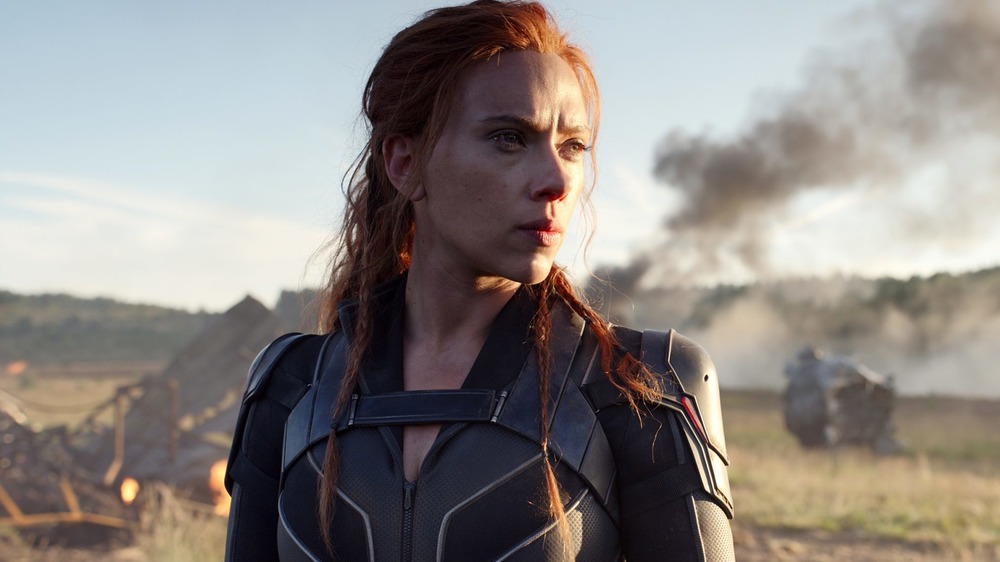 Disney
With everything that's happened in the year 2020, the loss of theatrical releases is small in comparison, but still not great for movie fans. While some movies, such as Mulan, moved to streaming platforms, others managed to get released — albeit very delayed — like Tenet, and the rest got moved way into the future, like the whole 2020 Marvel slate of films.
Now, this close to 2021, many moviegoers are starting to get excited about the movies that are — tentatively — scheduled to release next year. Among the most anticipated is the supposedly-last Daniel Craig-led James Bond film, No Time to Die, which has been officially delayed a total of four times, first two being because of changes in the creative team, and then twice because of the pandemic. Along with No Time to Die, people are eager to check out The Suicide Squad from director James Gunn, as well as Black Widow and Eternals, the two Marvel films originally scheduled to come out in 2020. 
But what are people most excited to see? Looper took on the task to find the answer, asking over 650 people in the U.S. which film coming out in 2021 they wanted to see above all others.
People voted for Black Widow as the most exciting movie release of 2021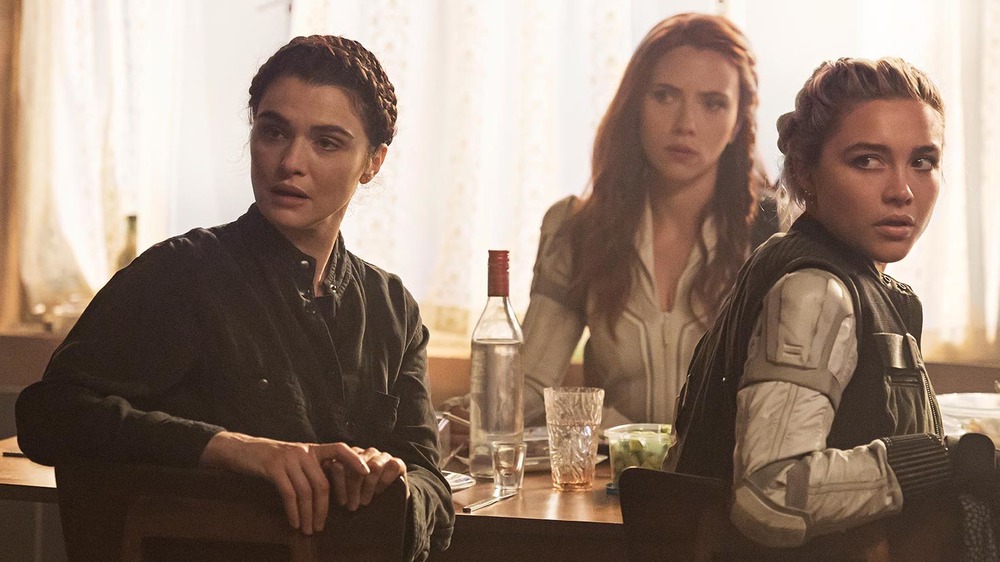 Disney
The Looper survey provided a variety of options to choose from, like the previously mentioned No Time to Die, The Suicide Squad, and Black Widow, as well as others like The Matrix 4 and Space Jam: A New Legacy, as well as a space for people to comment if they preferred a different film. According to the results, Black Widow is the clear winner with 16.26% of the vote. The film with the closest amount of votes behind Black Widow is The Matrix 4, but it stands more than 2% lower. 
Fans of Scarlett Johansson's Natasha Romanoff have been asking for a solo film for the character for years ... and of course, now that it finally happened, it has been delayed multiple times. As one of the films that really just missed getting a theatrical release at the beginning of the year, fans also likely feel a little cheated. So, since Disney has decided against releasing the film on Disney+, we all have to keep patiently waiting for it to come out in theaters. 
Black Widow, directed by Cate Shortland, will be the first Marvel Studios film solo-directed by a woman following the breakthrough Captain Marvel, which was co-directed by Anna Boden and Ryan Fleck. Add an all-star supporting cast that includes Florence Pugh, Rachel Weisz, and David Harbour, and there's a lot to be excited about. Fingers crossed nothing else happens to delay it any further, and fans will finally be able to catch Black Widow in theaters on May 7, 2021.