Here's How To Watch Every Season Of Rick & Morty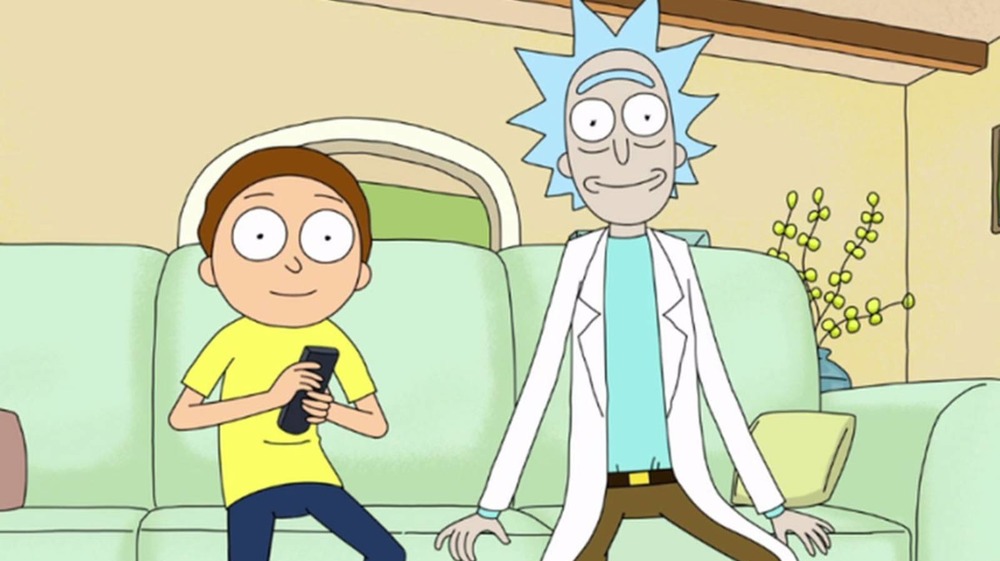 Adult Swim
Rick and Morty is a show that rewards rewatching. The series is so dense with references and jokes that there's always something new to discover when you go back and revisit old episodes. Perhaps Rick and Morty fans' obsessive attention to detail is what spurs the remarkably dark and disturbing fan theories about the show that proliferate online.
Even if you don't catch on to any more clues regarding Evil Morty's backstory, going back and rewatching old episodes of the series helps you notice details you may not have otherwise. For example, the season one episode "Meseeks and Destroy," which also happens to be the most controversial of the series, features the creation of Morty's special punch card, with which he gets the chance to pick every 10th adventure. This card has come up multiple times in other seasons of Rick and Morty, and while the show tries to avoid any hard serialization, it's still fun to catch these little nods to what's come before. 
What are you supposed to do if it's been a while since you've seen some older Rick and Morty episodes and want to brush up before the next TV trivia night? Fortunately, there are plenty of ways to watch the entire series — even if you don't have a cable subscription. 

There are two streaming platforms with every episode of Rick and Morty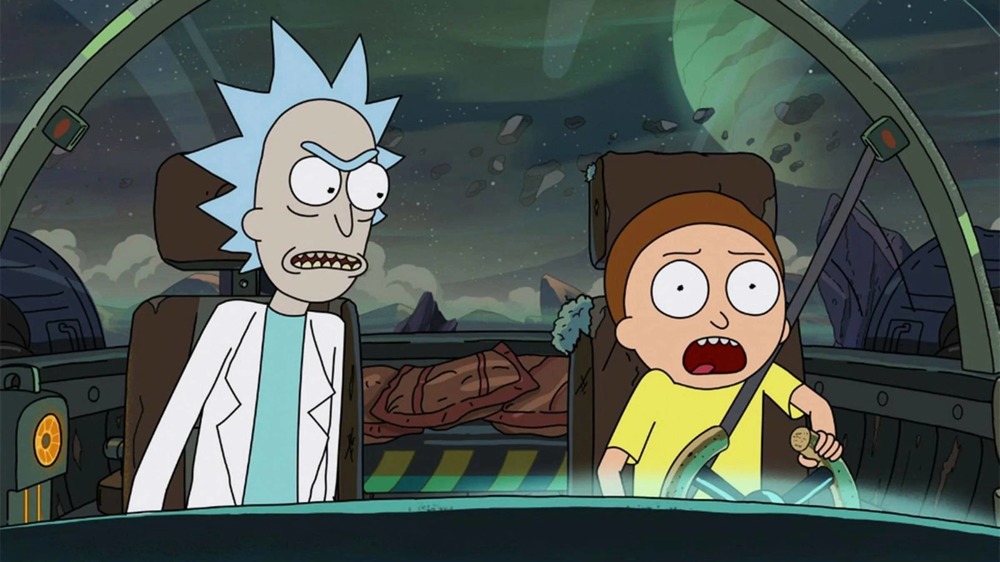 Adult Swim
As of this writing, there are two streaming platforms that contain every episode of Rick and Morty, but as we're seeing with The Office leaving Netflix, streaming services regularly gain and lose the rights to air certain shows. If you want to make sure you can always watch this hilarious sci-fi series on your own time, then you should purchase every season, currently available on DVD and Blu-Ray. 
For anyone violently allergic to physical media, you can stream every episode on Hulu and HBO Max. A plethora of Adult Swim content can be found on either platform, so once you've binge-watched all of Rick and Morty, you can turn your attention to numerous other mature animated shows you wouldn't want the kids to watch with you. If you're fine with only watching the first season, then you can already watch those episodes on Hoopla and fuboTV. Additionally, you should regularly check out the Adult Swim website to see which episodes are currently streaming there. There are usually about five episodes you can watch for free without logging into a cable subscription, so it's a great option for when your roommate's hogging the HBO Max and you need your Plumbus fix. 
It could be a while until we get Rick and Morty season 5, so you really do need something to watch until then. Just don't forget to revisit the season four finale so that you can speculate on where these characters will go next.