Is A New Sonic The Hedgehog Series Actually Coming To Netflix?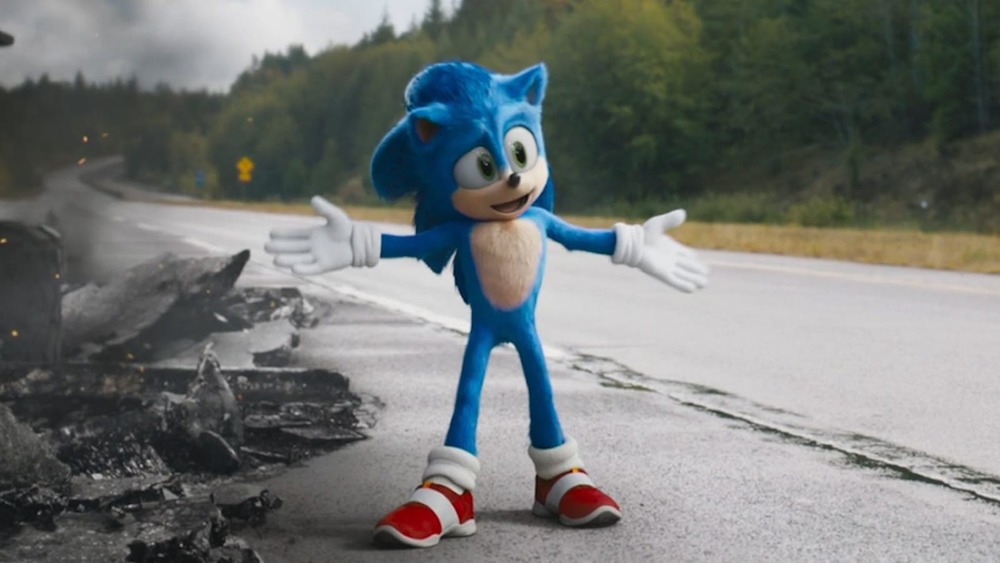 Paramount Pictures
When a movie about video game legend Sonic the Hedgehog was first announced, fans were skeptical at best. Come the film's first trailer, fans were more than skeptical — they were downright worried. Video game movies generally aren't well-received, as one medium doesn't always translate well to the other, but that's not the reason the trailer made fans balk. Instead, it was just that Sonic (voiced by Ben Scwartz) looked ... creepy. Like, really creepy. No one wanted to endure that creepiness for a two hour movie that might not even be worth the watch.
Things turned around, though, as producers heard fan critiques loud and clear. The updated character model looked much better, and closer to Sonic's video game origins. And, as it turned out, the film bucked the video game movie trend, earning more praise than expected, and making a pretty penny at the box office. Indeed, expectations are high for the upcoming sequel — especially after the end credits scene.
News on the sequel has been relatively scarce, but an interesting tidbit has dropped about another upcoming Sonic project: a Netflix series (via GamesRadar+).
Is the Blue Blur really speeding onto the small screen?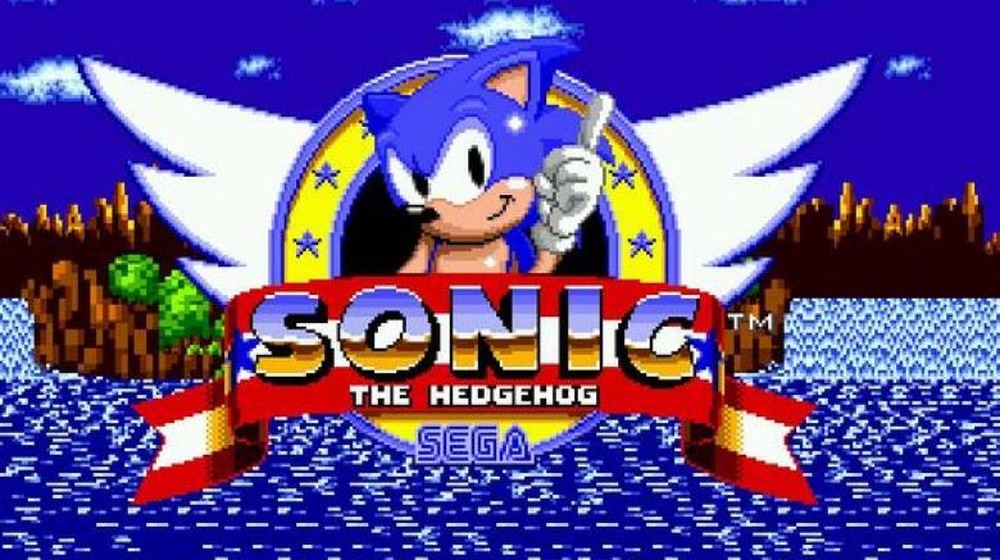 SEGA
One of Netflix's official Twitter accounts, NXOnNetflix, posted some information on the show: "Rings? Check. Sneakers? Check. SONIC. SEGA's legendary video game icon Sonic the Hedgehog races onto Netflix in a new 3D animated series from EGA, Wild Brain, and Man of Action Entertainment, premiering in 2022." 
Pretty exciting news — except the tweet was erased from existence so quickly that even the titular hedgehog himself might have lost track.
With so little to go off of, it's hard to say what direction the series will take, but the post's near-immediate deletion potentially portends more information just around the bend. Since it's going straight to Netflix, though, one thing is almost for certain: the series will likely be unconnected to the Sonic film franchise. That the series is animated only serves as further proof, since the first movie is live-action. Animation is also a blessing in disguise, as animators and voice actors can work from home given the right equipment, bypassing the restrictions COVID-19 places on live-action productions.
Man of Action Entertainment is known for the likes of Ben 10 and Generator Rex, so the show is sure to be full of action and excitement. Netflix is also no stranger to video game adaptations, and successful ones at that, such as The Witcher (based on the books by Andrzej Sapkowski more than the games, but still) and Castlevania. Indeed, all signs point towards something for fans of the world's fastest hedgehog to look forward to.