How Glenn Close Still Got A Role After Her Worst Audition Ever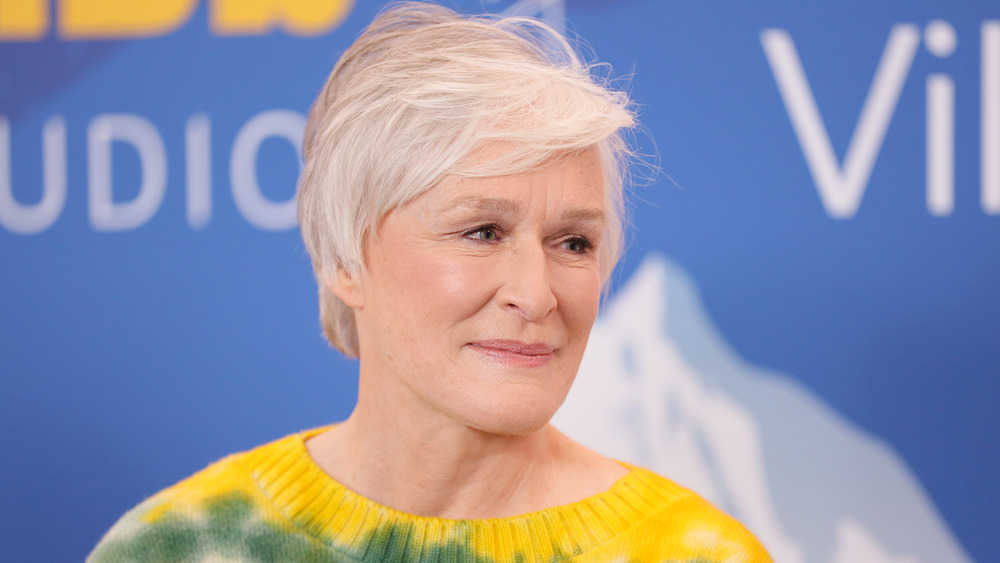 Rich Polk/Getty Images
These days, she's one of the most revered actors of her, or any generation, boasting a decades long career chock full of performances that range anywhere from breathtakingly beautiful (The Natural, The Wife) to absolutely iconic (Fatal Attraction, 101 Dalmations). Along the way, she's shared the screen with legit legends like Robert Redford, Harrison Ford, Michael Douglas, and Jonathan Pryce, and worked with some of the best filmmakers in the biz (Steven Spielberg, Tim Burton, Robert Altman, just to name a few). 
She also made an appearance in the MCU, portraying Nova Prime in James Gunn's Marvel hit Guardians of the Galaxy, and is currently dominating streaming land in Netflix's Hillbilly Elegy, adapted from the bestselling memoir by J.D. Vance. And while she's infamously zero-for-seven at the Academy Awards, most agree she should have at least a couple of wins to her name at this point.
Simply put, there's not much Glenn Close hasn't done in Hollywood. If the actor's recent interview with Bustle is to be believed, that includes falling flat on her face during an audition. Close was more than game to revisit her salad days in the acting game for the piece, and even more game to detail the worst audition of her career. "I was terrible at auditioning," Close said. "I just didn't have the knack. I started the audition, and then I stopped and I said, 'I am boring myself to tears, so I must be boring you. So excuse me, but I'm just going to go home.'"
But what must've seemed an embarrassing gaffe at the time unexpectedly earned Close a callback: "And my agent got the call saying that it was the most interesting thing that had happened to them all day and they wanted me to come back."
A flubbed audition nearly turned into Oscar gold for Glenn Close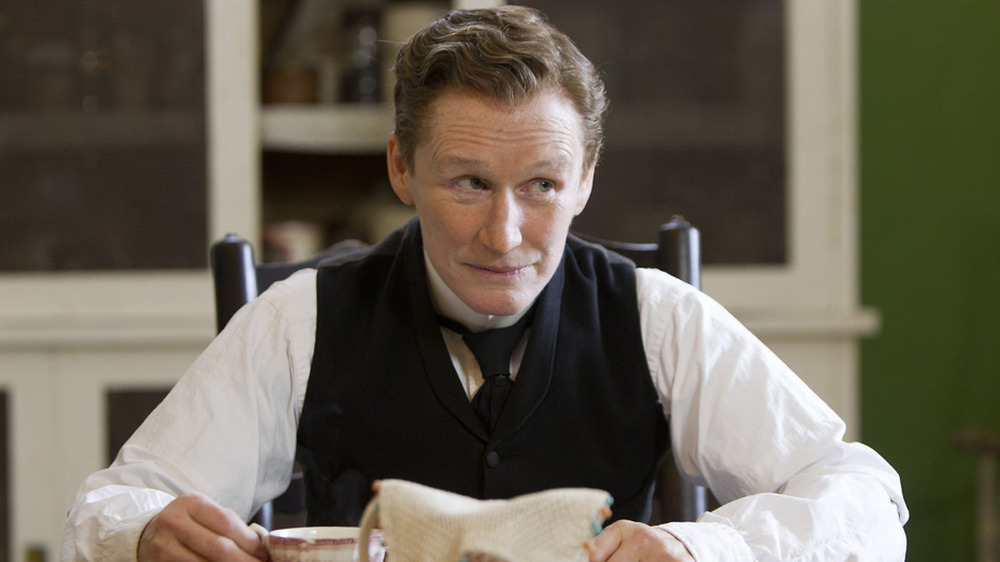 Entertainment One
If you've been tracking Close's career, the name Albert Nobbs should ring a bell as Close appeared in the big screen version of the story back in 2011. You might also recall she received rave reviews and an Academy Award nomination for her work as a fiercely independent woman in 19th-century Ireland who choses to live her life as a man, rather than bend to ways of the patriarchy. If you haven't seen Albert Nobbs, trust that there's a lot more going on in the film than that simplistic synopsis suggests, and that Close's subtle, scenery-chewing turn serves as the centerpiece for a marvelously muted drama.   
What you may not realize is that Glenn Close was already very familiar with the role, as she'd played the part off-Broadway in the 1980s, even netting an Obie Award for her efforts. As it happens, that was indeed the audition the actor so memorably bombed. Close got her audition game together ahead of round two though, thanks a little help from a famous friend.
"I called Kevin Kline and I said, 'Who is that coach that you go to that you love so much?' Harold Guskin. And I went to Harold and I said, 'I want this part and I need your help,' and he helped me and I got the part. And the rest is history. As I got better, my auditions got better."
Luckily, Close didn't need a first or second audition to land the lead in the Albert Nobbs adaptation, because she also wrote and produced the film herself. And even if the actor didn't take home a Best Actress Oscar for her performance (losing out to Meryl Streep), it's safe to say her work in the film was a dramatic triumph in every other way.