62% Of Fans Agree That This Is The Best Keanu Reeves Action Movie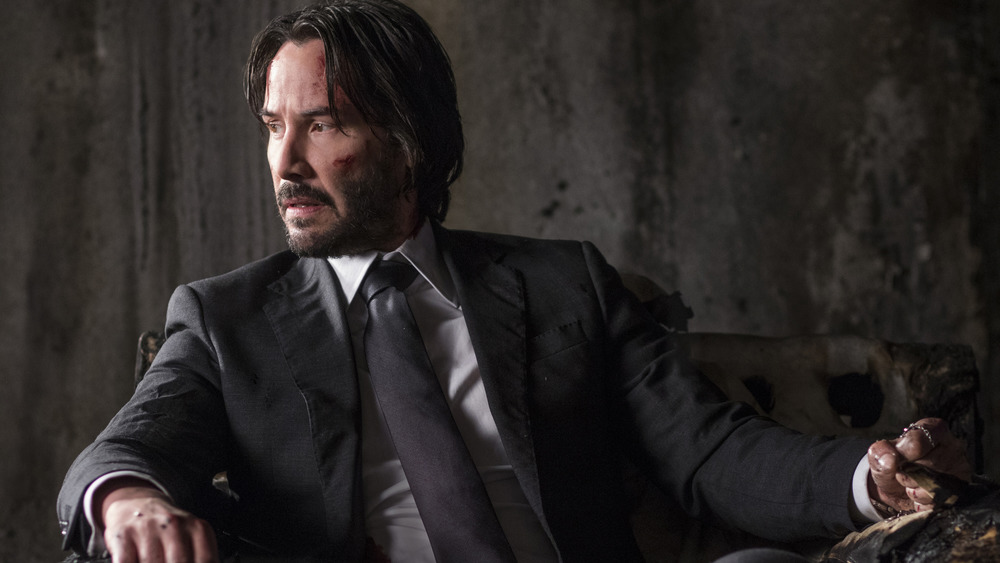 Lionsgate
While it can be argued that Keanu Reeves began having a successful career once he booked Bill & Ted's Excellent Adventure in 1989, he started gaining real traction when he starred in the action films Speed in 1994 and The Matrix in 1999. With these two movies, Reeves proved his ability to anchor action films, and he would continually return to the genre later on in his acting career. Besides action, Reeves is also known for more dramatic turns in movies like My Own Private Idaho and A Scanner Darkly, but he can't seem to stay away from the intense, high-energy stories that make franchises like John Wick, his most recent hit series, so great. Jumping off of the John Wick success, Reeves is even returning to the Matrix franchise as his character Neo, with a fourth film in the series expected late 2021.
But what if you could only pick one of Reeves' many action hit films to watch for the rest of your life? 
Would it be one of his first hits, like Speed? Or maybe a film from his most recent action series, John Wick? Maybe even one of his lesser-known action movies like Point Break? To help fans out, Looper took on the responsibility of finding out exactly which of Reeves' action films is the best, and thanks to more than 172,000 responses worldwide, we think we now have the answer.
John Wick is clearly Keanu Reeves' best action flick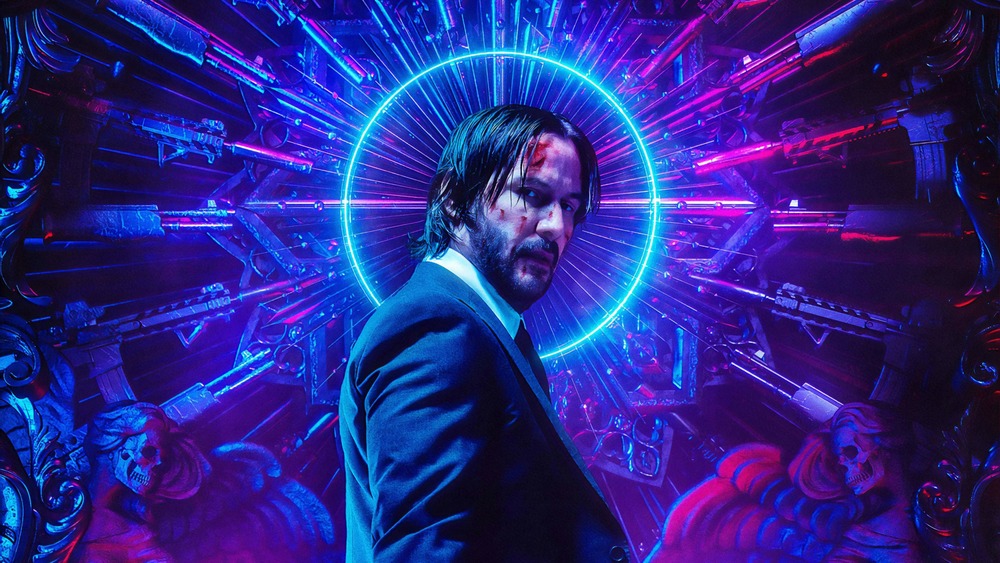 Lionsgate
According to 62 percent of the vote in our poll, John Wick is the clear winner. The 2014 film features Reeves as a hardened, retired assassin trying to live a peaceful life after his wife's death. A random robbery one night results in his car being stolen and his dog — the last gift he ever received from his wife — being killed. Seeking vengeance, Wick comes out of retirement to hunt down all who wronged him. A true antihero, Wick is efficient and extremely-skilled, and the audience cheers him on as he goes on his rampage for revenge.
John Wick is directed by Chad Stahelski and David Leitch, though only Stahelski is officially credited. Both Stahelski and Leitch were brought on by Reeves who they knew through stunt coordination on The Matrix, as revealed in an interview with The Source, which explains John Wick's slickly choreographed fight scenes. The first film made over $86,000,000 worldwide (via Box Office Mojo), and a sequel closely followed, aptly titled John Wick 2. The third film, John Wick 3 — Parabellum, came out in 2019, and each subsequent movie got better reviews from critics, with the most recent earning a 89% on Rotten Tomatoes.
With such amazing success for the John Wick franchise, a fourth and fifth movie are on their way. They plan to shoot back-to-back once Reeves is finished with The Matrix 4, and John Wick 4 currently has a release date of May 27, 2022.
What came in second place on Looper's survey, you ask? The Matrix, of course, with 26 percent of the vote. Following that was Speed at 5 percent, then Point Break at 4 percent, and the remaining 2 percent going to "other."