When Will Netflix Update With Season 4 Of Outlander?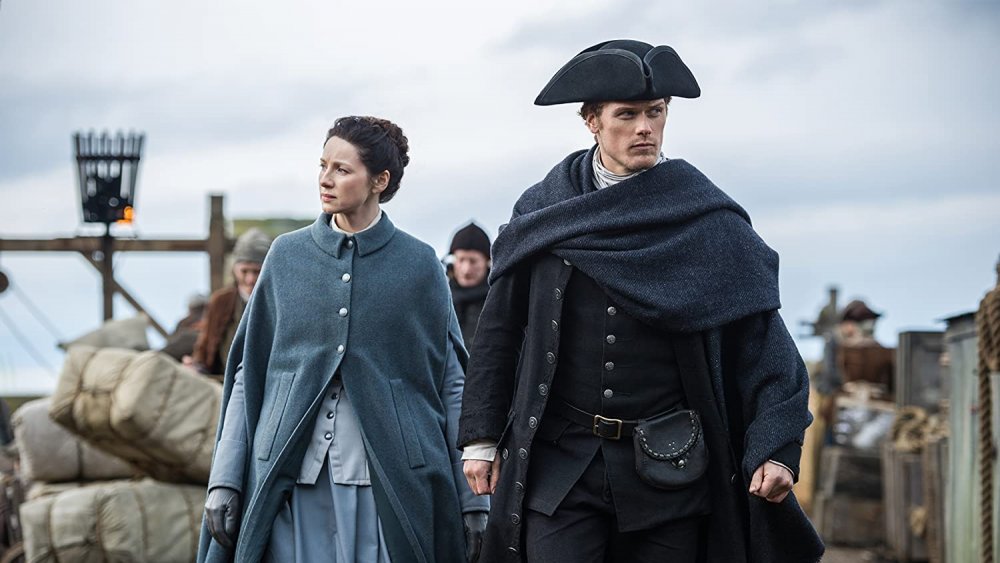 Outlander, based on Diana Gabaldon's popular novels, has been one of TV's best fantasy series since it debuted in 2014. Developed by Ronald D. Moore and now in its fifth season, Outlander centers on the story of Claire Beauchamp Randall (Caitriona Balfe), a British combat nurse during World War II, and Jamie Fraser (Sam Heughan), a Jacobite-era Scottish Highlander. When Claire returns home from the war in 1945, she joins her husband, historian Frank Randall (played by The Crown's Tobias Menzies), on holiday to Scotland, where the two dabble in Frank's academic and personal connection to the 18th-century Jacobite rebellions. 
During a solo trip to a fictional circle of standing stones known as the Craigh na Dun, however, Claire is flung back in time to 1743 Scotland. Once there, she is discovered by a band of Jacobites, who are alarmed by her strong will. Forced to use her medical expertise to treat the Scottish clan, Claire meets the wounded and attractive Jamie Fraser, launching an epic story of love across – and, even despite – time. 
When the series debuted on Starz, it gained a following almost instantaneously, rocketing Gabaldon's first novel to the top spot on the New York Times best-seller list for the first time the book's then-23-year publishing history. The sequels soon followed, as the TV series' often passionate and unabashed fanbase grew. For years, Starz capitalized on that enthusiasm by limiting streaming of its second-most-watched series, behind only the now-ended Power, to its subscription-based streaming app. In 2019, however, the cable network finally inked a deal with Netflix, granting fans access to the first two seasons, shortly followed by the third. So, when can fans expect season 4 to drop on Netflix? 
Expect Outlander season 4 to hit Netflix in late 2020 or early 2021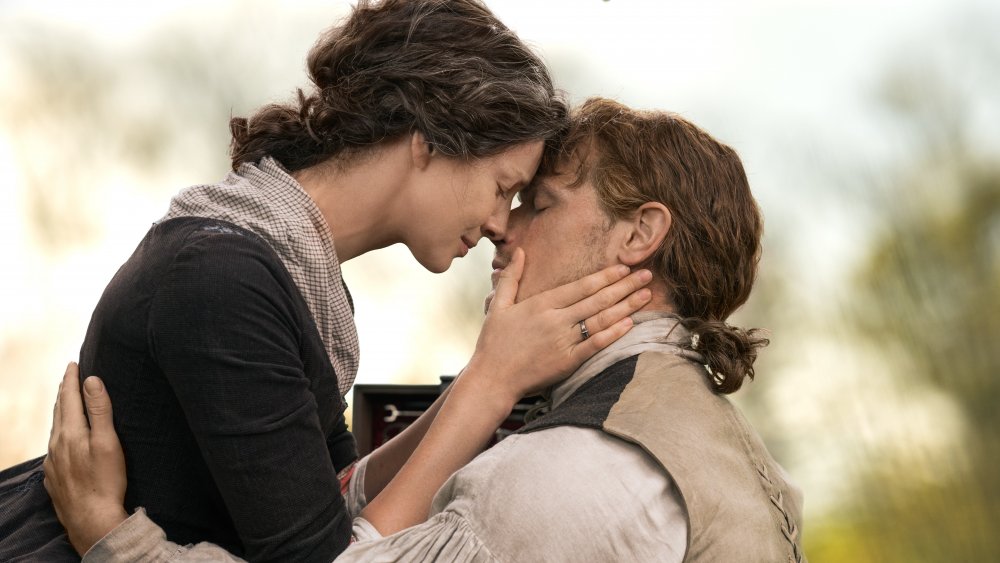 Unlike those of many other shows, which make episodes available on Netflix between the most recent seasons, new and old episodes of Outlander were, for a while, only viewable on Starz's streaming service . That continued until May 2019, when Starz struck a deal for its time-traveling romance allowing fans to stream the complete first and second seasons before the third arrived about seven months later. With the fifth season currently airing on the premium cable network, fans with Starz wanting to rewatch – or, those only following the series through Netflix's release cycle – may be curious about when to expect all 13 episodes of Claire and Jamie's trip to American to debut on the streamer. 
Netflix has yet to announce when it plans to drop Outlander season 4 and, because past seasons were dumped within a year, there's no apparent blueprint for when fans can expect the episodes to become available. Based on the release of season 3, however, it might be some time. Outlander season 3 dropped on Netflix December 10, 2019, two months ahead of season 5's Starz debut in February 2020. Netflix subscribers are already two seasons behind Outlander's current run, a delay that may be a contractual or incidental occurrence. That means they will have to wait until the end of 2020 to stream season 4 ahead of the season 6 premiere. There is potential for season 6, which currently doesn't have a release date, to come later or sooner, especially as season 5 premiered several months after Starz debuted previous seasons of the show. So, if there are no significant production delays, Outlander fans may get an early gift or a long-awaited surprise on Netflix come the end of 2020 or start of 2021.