Why Sarah Paulson Says She Owes So Much To This Forgotten WB Series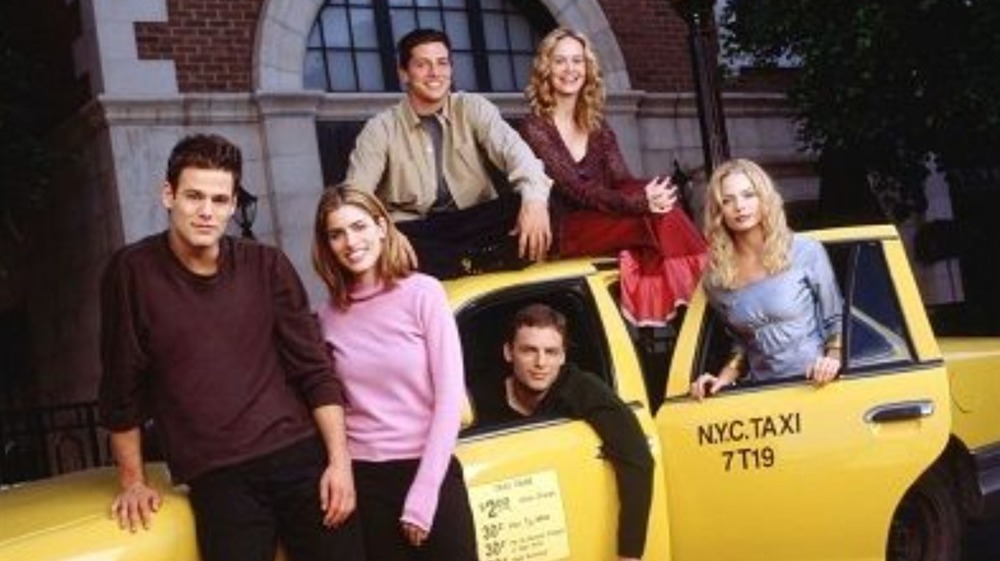 Warner Bros. TV
Sarah Paulson is one of TV's most in-demand actresses. Over the course of a career that has spanned more than 20 years she's landed leading roles on shows including American Horror Story, Deadwood, Studio 60 on the Sunset Strip, Mrs. America, and Ratched. But when she was asked which project had the greatest influence on her career during a November 2020 interview with Collider, Paulson quickly responded with the forgotten WB series Jack & Jill.
If you can't recall the two-season dramedy, don't worry, it wasn't exactly a ratings hit when it premiered in 1999. But the series about two twentysomething roommates who tried to deny their romantic feelings for one another is notable for leading Paulson to her best friend of 20 years, Amanda Peet. (When their characters meet in the pilot episode, one of them prophetically declares them "girlfriends at first sight.")
For Paulson, meeting Peet changed both her personal and professional life for the better. During her interview, she revealed that she and her former co-star have the same "lens," and as a result, if her best pal loves a project she's considering, then the American Horror Story star knows she's making the right decision by taking it on.
Sarah Paulson will forever be grateful to Jack & Jill for introducing her to Amanda Peet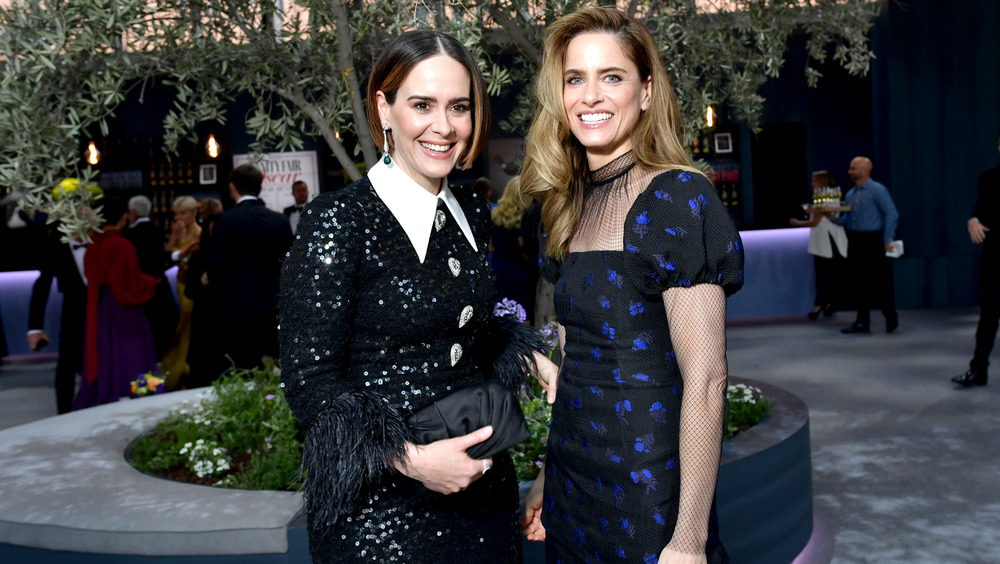 Emma Mcintyre /vf20/Getty Images
Even though Jack & Jill isn't Paulson's most memorable project from an acting standpoint, the impact it's had on her life is what makes it special. "On Jack & Jill, I met my best friend, Amanda Peet, who has, both in my life and my working life, been the person I tend to go to the most for an assessment of what I'm doing or not doing," Paulson revealed to Collider. "She's the person I'll go read something with before I decide what I'm going to do. She does the same with me — our lens is exactly the same. So we tend to respond to the same music or book or poetry or anything. We also tend to reject the same kinds of things, so if she thinks what I'm doing is good, I tend to feel confident and can go forth into the night."
Whether they're walking red carpets together or spending their days Zoom chatting, Peet and Paulson's bond seems to be unshakeable. In a 2017 interview with People, Peet shared that their friendship is "very intense and visceral and really beautiful."
And it all started on the set of Jack & Jill. For her part, Paulson credits Peet with helping her make her work life so successful. "I rely on her totally for both her expertise and her insight and her empathy, and just her total human self to help me assess things," the actress told Collider. "And I think she relies on the same for me, so that has been a big, huge part of the way I work and the choices I make."
If that means we have Peet to thank for Paulson finding her way to American Horror Story (and by extension Ryan Murphy), then count us as grateful for the long-forgotten Jack & Jill, too.