Why The Boys Fans Should Be Worried About Homelander In Season 3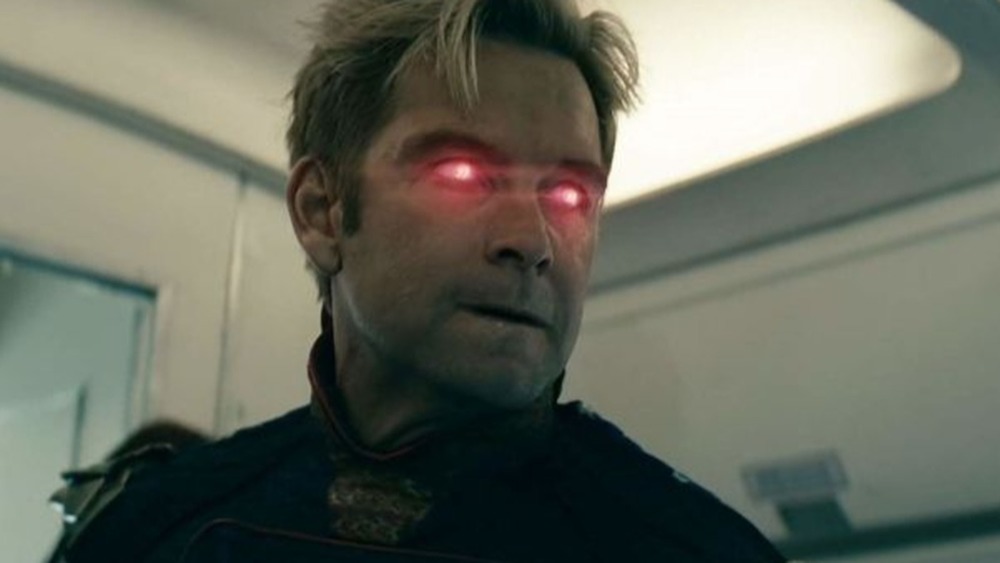 Amazon Studios
Season 2 of The Boys took the themes of the first season and escalated them even further, and as the irreverent Amazon Prime Video superhero show's fans await for The Boys season 3, there's every reason to believe that the trend will continue. While the Boys and their allies may have taken down Stormfront (Aya Cash), Vought International is still around, and powerful Supes like the head-exploding Victoria Neuman (Claudia Doumit) and Soldier Boy (Jensen Ackles) are making their way to the forefront. 
And then there's Homelander. Played by Antony Starr, the ultra-powerful yet extremely unstable powerhouse suffers insurmountable losses over the show's sophomore season. While Queen Maeve's (Dominique McElligott) blackmail plot seems to prevent him from avenging the various humiliations he has to endure, Homelander's highly unpleasant "I can do anything I want" proclamation at the end of season 2 signals that dark clouds are gathering. In fact, The Boys showrunner Erik Kripke has teased that the Homelander you'll see when the show returns will be more dangerous than ever before. 
Here's why The Boys fans should be worried about Homelander in season 3.
Homelander is about to 'explode' in The Boys season 3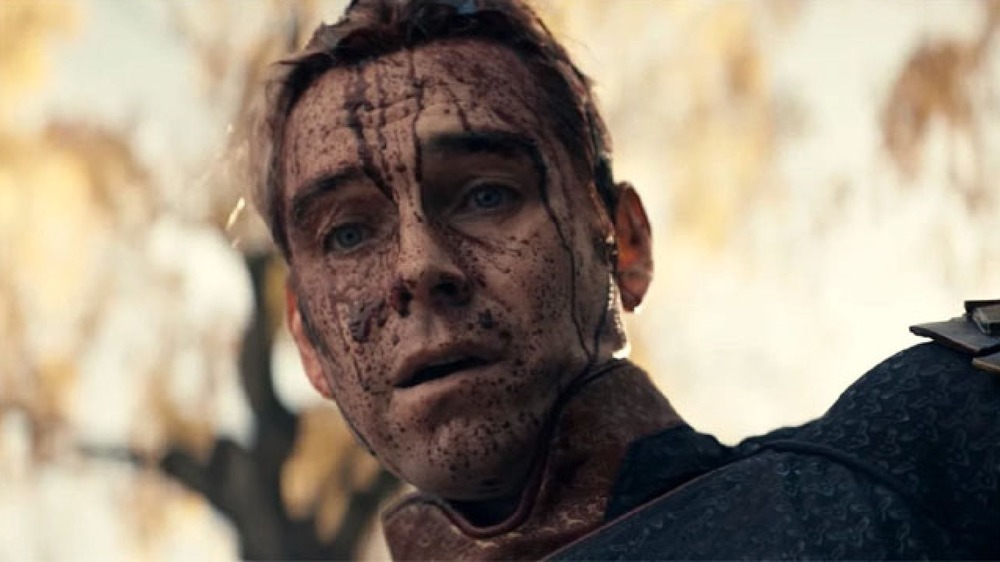 Amazon Studios
While answering fan questions on Twitter in October 2020, Kripke revealed that the events of The Boys season 2 left Homelander in a precarious position, which doesn't sit too well with someone who's accustomed to being the most powerful and invulnerable person in any given situation. In a reply to a question about Homelander's state in season 3, the showrunner said that the Supe enters the upcoming season in an extremely turbulent mental state. 
"Homelander's going to have a really rough go in Season 3," Kripke revealed. "He's kind of cornered, they have this blackmail material on him, he was dating a Nazi, like he has a lot of problems and obviously the more you push him into a corner, the more dangerous it's going to be. So he's going to explode in Season 3."
As Antony Starr has previously told Collider, it seems that Kripke's not exaggerating for effect, either. "There are two words that Eric has said to me about season 3," the actor said. "His description for Homelander season 3 was, 'two words: homicidal maniac.' That's all I know."
So, it certainly seems like Homelander is about to embrace his dark side, which is bad news for the Boys — and the world at large, really — but should be pretty interesting for the viewers. Starr, for his part, is very excited about the character's future. "I'm actually looking forward to seeing Homelander off the leash," he said. "It'll be really fun, just seeing him go unhinged and exact revenge."