Why Stormfront From The Boys Looks So Familiar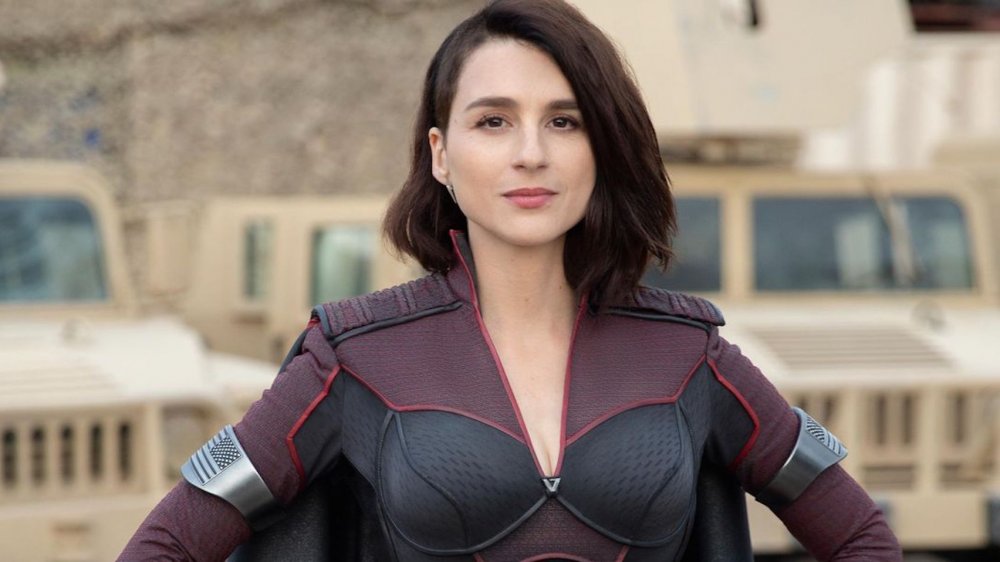 Amazon Studios
In case you hadn't heard, The Boys are finally back on Amazon Prime Video.
That's right, the hotly anticipated second season of Amazon's hyper-violent, giddily nihilistic super anti-hero dramedy is officially underway. That means The Boys fans are finally getting a look at what's become of Billy Butcher (Karl Urban), Hughie (Jack Quaid), Starlight (Erin Moriarty), Homelander (Antony Star), A-Train (Jessie T. Usher), and the rest of would-be do-gooders (and not-so do-gooders) in the wake of that bruising season 1 finale.
If you've yet to catch up to The Boys, the series is adapted from a comic book series penned by Garth Ennis, and was ushered into existence on Amazon under the guidance of Seth Rogen and his long-time producing partner Evan Goldberg. 
Set in an alt-version of the modern world where superheroes are viewed as gods, The Boys follows a group of corporatized Supes (who frequently use their powers for evil), and the titular band of vigilantes bent on bringing them down by any means necessary. Season 1 of the series ran in 2019, and proceeded to push the boundaries of abusive language, graphic violence, and shocking twists in ways no one could've anticipated. Season 2 promises more of the same, though it's also set to drop a few new faces into the action — one of which will be an electrokinetic super by the name of Stormfront. 
Yes, there's a pretty good chance the actor portraying Stormfront will look a bit familiar to you. Her name is Aya Cash, and she's been a legit rising star in film and television over the past decade. Here's why Stormfront from The Boys looks so familiar. 
Aya Cash was half of the best couple on You're the Worst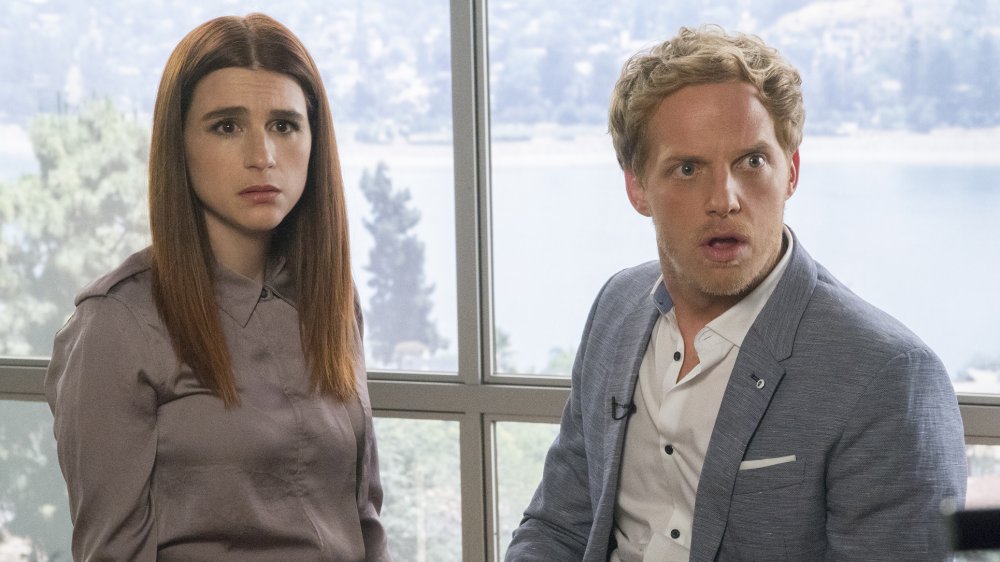 FX
If Aya Cash does look familiar to you, it's likely because you're a fan of FX's long-running, anti-romantic dramedy You're the Worst. That series premiered on the cable network back in 2014 and proceeded to air for five seasons on FX. Over that period, You're the Worst became a bit of a cult hit for FX, serving as a hilarious, heartbreaking, and often all-too real exploration of the pitfalls of relationships in the modern age.
Aya Cash was at the center of the action for all 62 episodes of You're the Worst, appearing as Gretchen Cutler, a self-obsessed music publicist, and one half of the couple at the heart of the series. Gretchen meets her romantic counterpart, the equally self-obsessed writer Jimmy Shive-Overly (Chris Geere) in You're the Worst's pilot episode after he'd been kicked out of his exes wedding reception for, well, let's just say he caused a scene. Anyway, Gretchen and Jimmy hit it off in the parking lot, and the series charts the dramatic highs and punishing lows of their relationship moving forward.
Along the way Aya Cash more than delivered the comedic and dramatic goods as Gretchen, crafting a character as casually manipulative and preposterously self-serving as she is emotionally nurturing and tragically insecure. In doing so, she also crafted one of the more memorable femmes in modern television — one that rightfully served as Aya Cash's breakout role to boot.   
Aya Cash played Gwen Verdon's bestie on Fosse/Verdon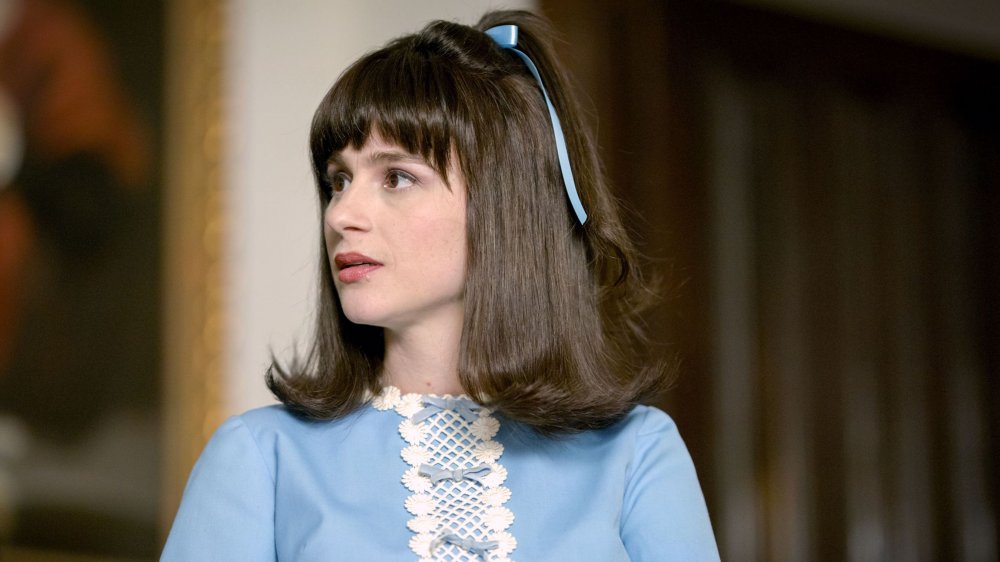 FX
While 2019 brought a fitting end to Aya Cash's momentous run on You're the Worst, it also saw the actor land another prime gig with her FX bosses. This one cast her opposite Michelle Williams and Sam Rockwell on the cable giant's critically lauded limited series event Fosse/Verdon.
Fosse/Verdon found Rockwell and Williams dancing into the title roles as famed choreographer-slash-director Bob Fosse and his equally talented romantic and creative partner, the legendary Broadway star Gwen Verdon. Given the title of the series, it's clear Fosse/Verdon is largely centered on the inner workings of that pair's professional and personal entanglements, and you can be certain that both Rockwell and Williams are in top form as the titular duo. Williams rightfully earned both a Golden Globe and an Emmy for her work.
If you're wondering where Aya Cash slots into the action, she turns up in six of Fosse/Verdon's eight episodes as Joan Simon, a former dancer and current wife of legendary playwright Neil Simon (a never better Nate Corddry). Joan Simon was also Gwen Verdon's closest friend and confidante until bone cancer took her life in 1973. Needless to say, such a dramatic character arc gave Aya Cash one of her juiciest roles in which the actor shared much of her screen time with Williams herself.
Cash notably raises her game in the presence of heavy hitters like Williams and Rockwell, and delivers her strongest dramatic performance to date, imbuing the no-nonsense Simon with a caustic wit and noble spirit more than befitting the woman's real-life legacy.
Aya Cash played Leonardo DiCaprio's foul-mouthed assistant in The Wolf of Wall Street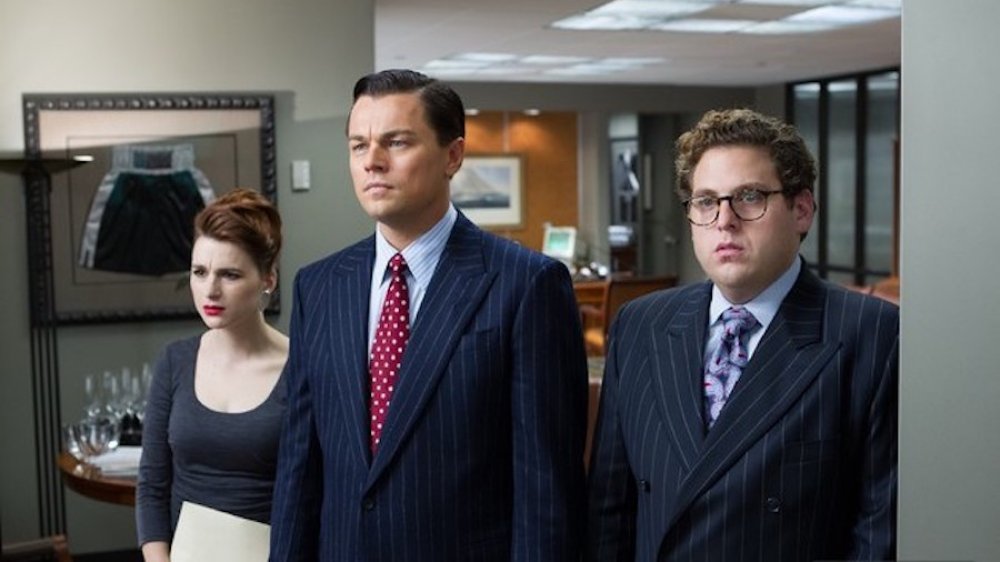 Paramount Pictures
You may not realize it, but Aya Cash has been acting professionally since 2006. Like so many actors before her, she got her start on Law & Order, and has actually appeared on three different L&O series over the years, turning up in the O.G. program in '06, working on Criminal Intent the same year, and completing the trifecta with a spot on Special Victim's Unit in '08. Cash has made several more small screen appearances in the years since, delivering a more-than-memorable turn on HBO's The Newsroom circa 2013.
That being said, we're guessing most viewers first took notice of the rising star later that same year, around the time she turned up in The Wolf of Wall Street as Janet, the hilariously outspoken assistant to Leonardo DiCaprio's debauched '90s money man Jordan Belfort. Cash's casting was no doubt a huge coup for the young actor in 2013, not just because it found her sharing the screen with the likes of DiCaprio, Jonah Hill, Margot Robbie, and Matthew McConaughey, but because the film was helmed by none other than legendary director Martin Scorsese.
Cash brought her A-game to what was little more than a supporting role in Scorsese's The Wolf of Wall Street. In her limited screen time, the actor more than held her own as one of the few females in the veritable boys club at the heart of the film. She also frequently stole scenes from her expensive co-stars in a deliriously devil-may-care performance as flippant and foul-mouthed as any of her male counterparts. 
Aya Cash's next project will scare you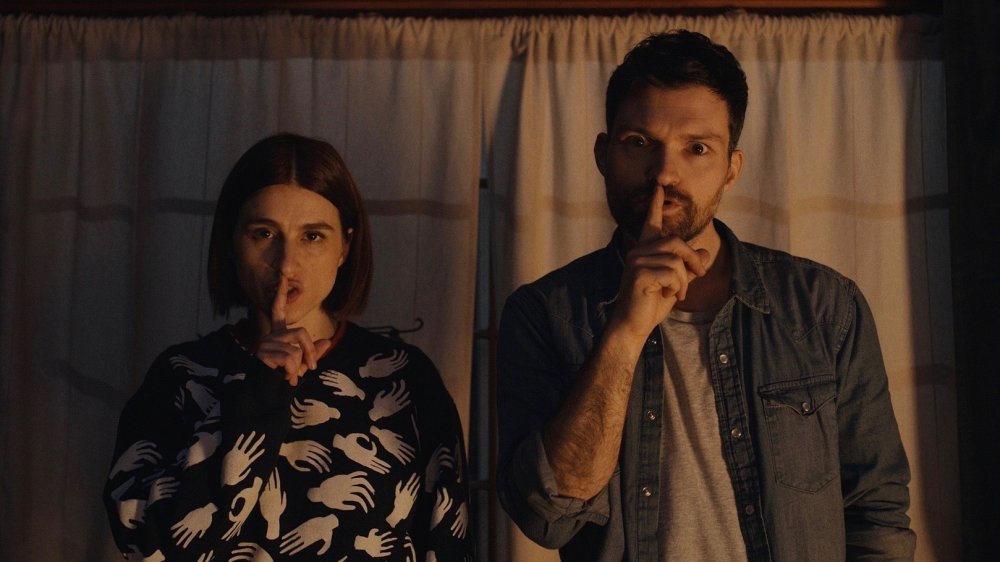 Shudder
Clearly, Cash has built a hefty, diverse résumé, with The Boys pushing her even further into the well-deserved spotlight. While some might be content to kick back and bask in the warm glow of mainstream fame, Cash is showing no signs of slowing down. Her next project is set for release on October 1, 2020 — just in time for the Halloween season, which is appropriate given its subject matter. 
The project in question is Scare Me, the directorial debut from Josh Ruben, a writer-producer-actor-comedian who also appeared on You're the Worst. Ruben stars as Fred and Cash stars as Franny, two characters in a tale about strangers sharing scary stories during a power outage. That seems like relatively tame fare, but the horror kicks in when the exchanged tales begin coming to life around them. Scare Me also stars comedians Chris Redd and Rebecca Drysdale as Carlo and Bettina, respectively. After premiering at the Sundance Film Festival in late July 2020, Scare Me will hit the Shudder streaming service on October 1.