The Acting Award Breaking Bad's Jesse Plemons Didn't Want To Receive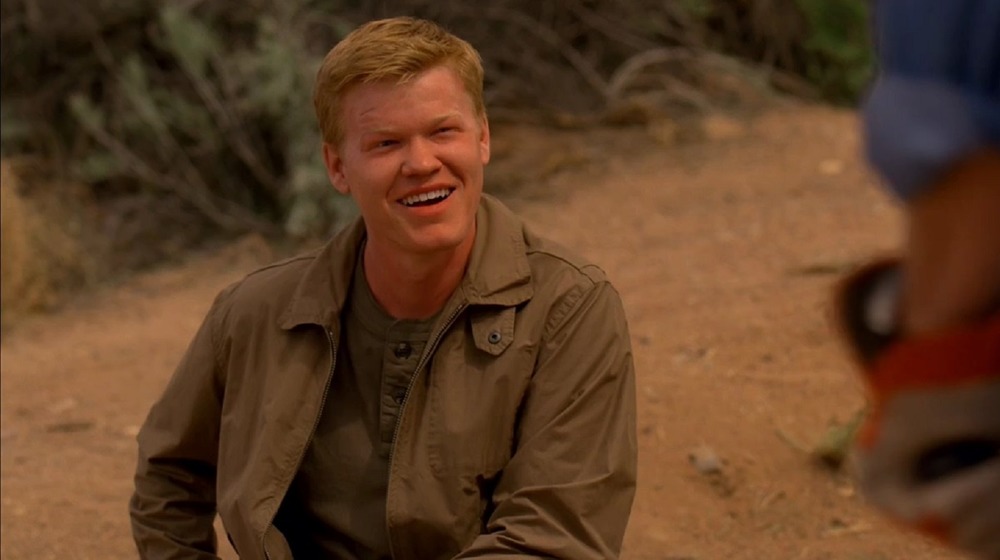 AMC
Hearing your name called at an awards ceremony and receiving a shiny statuette is normally a symbol of honor. Except when that statuette is shaped like a raspberry, and you earned it for putting in one of the worst performances of the year ... at least, in someone's eyes.
The Golden Raspberry Awards — now better known as the Razzies — were created by movie trailer editor John Wilson in 1980 as a counterpoint to the self-congratulatory Hollywood awards season. Wilson's job required him to wade through hundreds of terrible movies every year, and by the time the flattery frenzy peaked with the Oscars, he was feeling pretty jaded. He told Time that this coalesced into awarding a prize for Worst Movie of the Year when he hosted an Oscars party and had to find something to keep people entertained during the four-hour long ceremony. The winner (loser) of that night was Can't Stop the Music, a biopic of the Village People.
Despite the mocking tone, the list of people who have been nominated for a Razzie, and even won the award, shares many names with lists of people who have been nominated and won many of the good kinds of awards. Al Pacino, Nicole Kidman and Laurence Olivier all have both Razzies and Oscars. Sandra Bullock managed to win two Razzies and a Best Actress Oscar in the same year, for All About Steve and The Blind Side respectively.
Still, hearing that you've earned a spot in the Razzie Hall of Shame probably still produces a sinking feeling. This is the acting award Breaking Bad's Jesse Plemons didn't want to receive, and here's the movie he nearly won it with.
Jesse Plemons appeared in notorious dud Battleship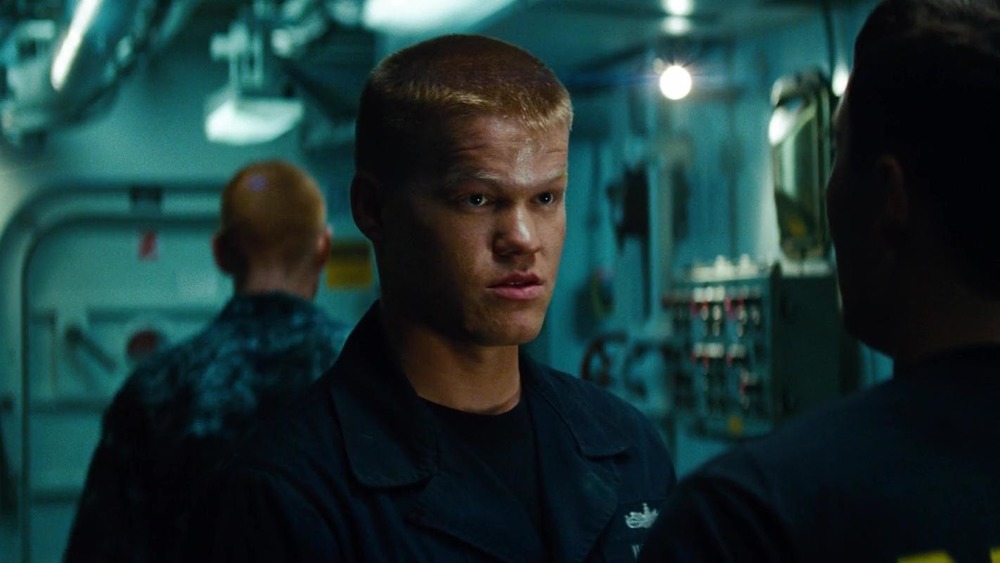 Universal
Today, Jesse Plemons is best known for prominent roles in three highly acclaimed TV shows. He played kind-hearted Landry in Friday Night Lights, well-mannered sociopath Todd in Breaking Bad, and butcher Ed in Fargo opposite Kirsten Dunst: they became engaged in 2017. 
But between Friday Night Lights and Breaking Bad, Plemons appeared in Battleship, a movie based on the old-school game where two players try to sink each other's 'ships' using peg boards. It was basically just one giant ad for the Armed Forces and the video game created to sell alongside it.
The project attracted attention before it even launched, partly because it was pop superstar Rihanna's first feature, and because it was projected to cost $200 million. It ultimately cost $220 million, but made only $25.5 million on its opening weekend. Its total US takings came in at about $65 million, with international ticket sales putting it into the black, but not by as much as Universal would have liked. It was widely slated by reviewers and audiences, and the video game cost yet more money, according to Forbes. Needless to say, they had to cancel the sequel.
One place Battleship made a big splash, though, was the 2013 Razzies. Rihanna was awarded Worst Supporting Actress, and the movie was nominated for six more Razzies, including Worst Director, Worst Picture and Worst Ensemble Cast, the award that included Plemons, whether he liked it or not. 
Fortunately for Battleship, most of the awards were scooped up by The Twilight Saga: Breaking Dawn – Part 2 that year. Battleship couldn't even be the best at being the worst.
Battleship did not sink Jesse Plemons' career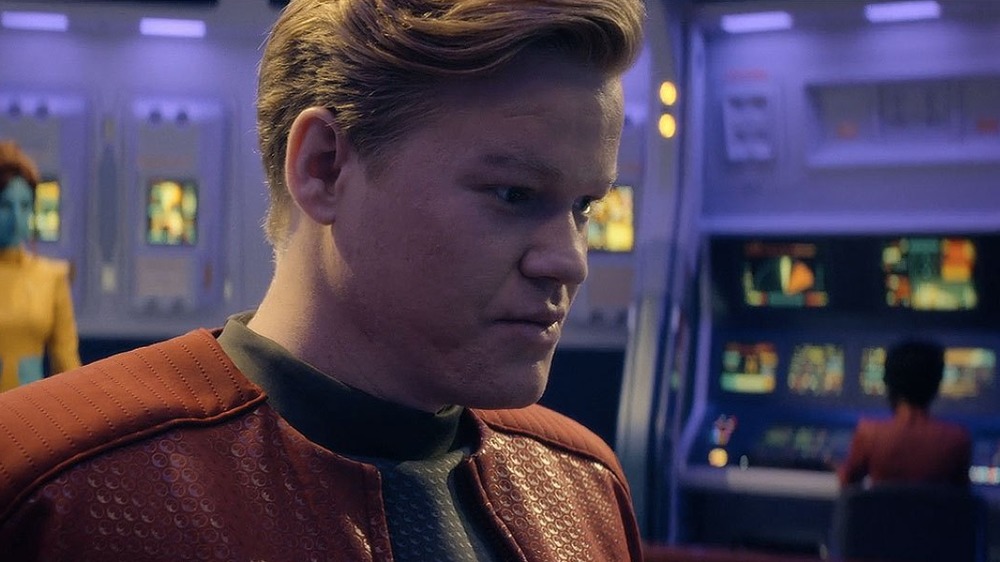 Netflix
Unlike many Naval officers in Battleship, Plemons' career survived the flop. Speaking to GQ in 2016, he admitted, "it was just really bizarre to me, just the scale of it [...] It felt like this huge army." His next movie was Paul Thomas Anderson's The Master with Joaquin Phoenix and Philip Seymour Hoffman, which suited Plemons' low-key style much better.
From there, Plemons went on to steal at least some of the limelight in the final season of Breaking Bad as the disturbingly amiable Neo-Nazi, torturer, and child murderer Todd, a role he reprised for El Camino: A Breaking Bad Movie in 2019 (He's the subject of at least one of the Easter eggs you missed in El Camino). His movie credits include supporting characters in several critically acclaimed Oscar-worthy dramas: Bridge of Spies, The Post and The Irishman. And he's been nominated for two Emmys, for his lead role in an episode of Black Mirror and for his supporting role in Fargo. In 2020, he starred in the Netflix thriller I'm Thinking of Ending Things.
A Razzie nomination isn't as much fun for the actors as it for the rest of us. But at this point, it looks like Plemons may well one day join the list of actors who've scooped the industry's lowest and highest prizes. And you probably didn't even remember he was in Battleship.