The Scene In Mank That Took Amanda Seyfried Eight Days To Film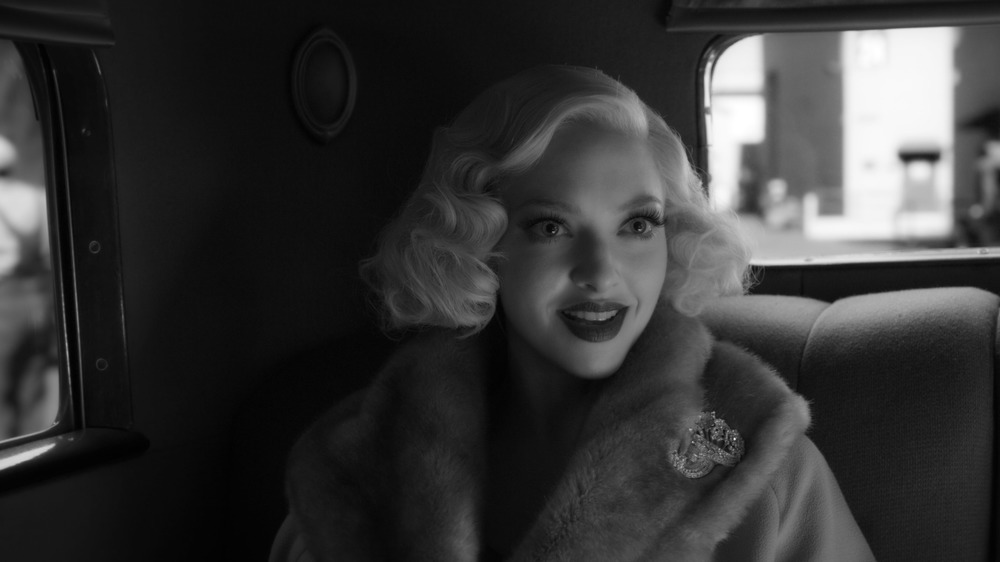 Netflix
It's hard to believe it's been six years since the last time we got a David Fincher film. He's been busy in other ways — like bringing to life the Netflix original series, Mindhunter, which was tragically canceled after season 2. However, if you're looking for a good, old-fashioned Fincher film, you have to go back to 2014's Gone Girl. Now he's back with another gripping tale with impeccable cinematography in the form of the Netflix original film (that's certain to be an awards contender) Mank. 
The biographical film portrays the career of Citizen Kane screenwriter, Herman J. Mankiewicz, played by Gary Oldman. True to the influential 1941 film, Mank utilizes a nonlinear structure, providing us with glimpses of Herman working on the screenplay intercut with other moments in his career when his political ideologies were put to the test, much to the chagrin of pretty much everyone else he worked with. 
Numerous Hollywood icons from the 1930s and '40s are portrayed in the film — from Greta Garbo to Clark Gable. However, none are as prominent as Marion Davis, portrayed by Amanda Seyfried. In a recent interview with Perri Nemiroff of Collider, Seyfried spoke highly of Fincher's acumen behind the camera. The director is famous for often needing numerous takes of a single scene before getting it just right, and there was one scene in Mank involving Seyfried that took a while to perfect. 

The pyre scene took over a week to pass the Fincher test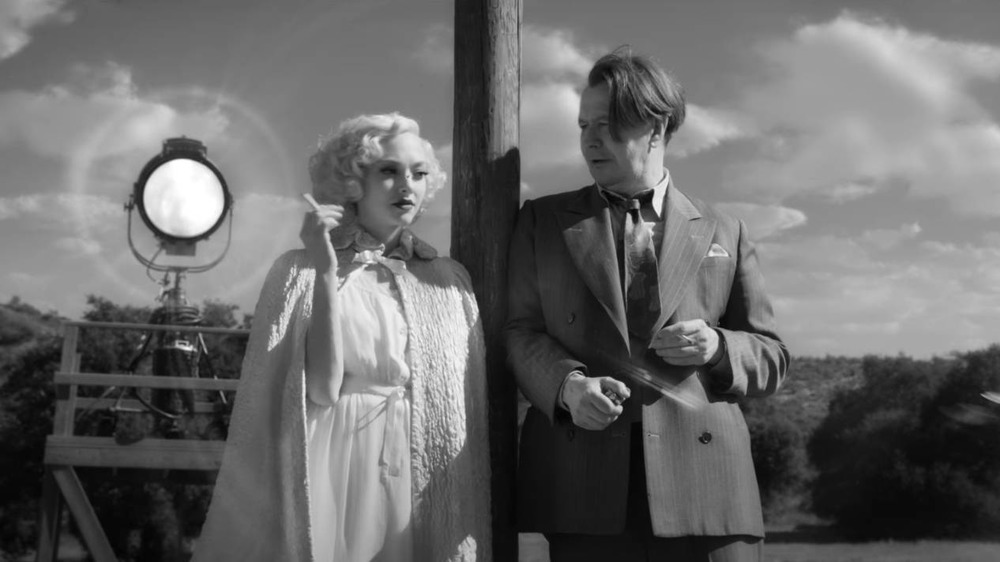 Netflix
With Mank, Fincher once again proves why he's a master of filmmaking with another immaculately crafted story. Amanda Seyfried came face-to-face with the director's notorious perfectionism while filming one particular scene — the one in which her character is shooting a scene on top of a pyre. 
When Herman visits the set, he recognizes his acquaintance, Marion, and the two share a chat (as well as a cigarette). It's a crucial scene because it's where Marion introduces Herman to her benefactor, William Randolph Hearst (Charles Dance). While numerous liberties were taken with the scandalous real-life account of what's portrayed in the film, it's a well-known fact that the role of Charles Foster Kane is based on Hearst. Through flashbacks, we see how Herman came up with various ideas he ultimately incorporated into his screenplay. 
Seyfried revealed that such a pivotal scene took quite some time to nail to Fincher's specifications, though when initially asked which scene took the most takes, she jokingly responded, "I mean, they're all about the same," before going on to explain, "We ended up reshooting a scene so that's probably the one. Four days and four days, I think. So eight days?" She later revealed she was talking about the pyre scene and how they took four days to film it initially and then required an additional four days of reshoots. 
She mentioned how grateful she was for those reshoots because she felt so much more comfortable the second time around despite being pregnant. She felt so much more at ease and thought her character portrayal ultimately benefitted from having to do it again. Now, you can watch her incredible performance for yourself in Mank, currently available to stream on Netflix.