Here's Who Plays The Heiress' Mother In Lifetime's A Recipe For Seduction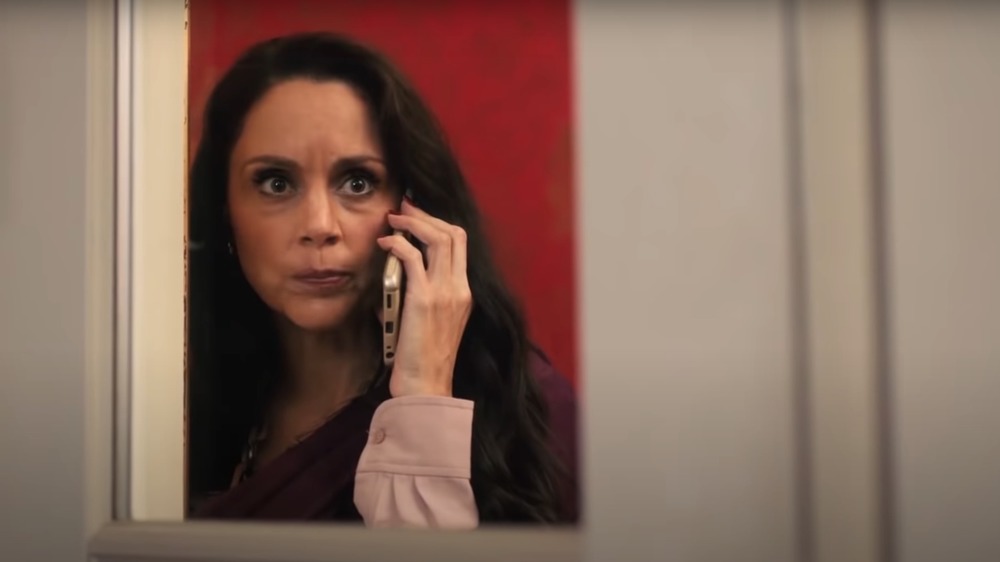 Lifetime/KFC
This year has been full of unexpected, mostly unwelcome events, and yet even in its last month 2020 still has a few surprises for us. Take the unlikely partnership between soapy cabler Lifetime and venerable purveyor of fried chicken KFC. These two companies have apparently combined forces, and are just about ready to unleash the unexpected offspring of their strange union on the world: The short film A Recipe for Seduction.
The 15-minute special will star Mario Lopez (Saved by the Bell) as Colonel Sanders, the famous founder of Kentucky Fried Chicken. The film's apparently got plenty of chicken, and since Lifetime is also producing it, it's got plenty of drama to pair with your bucket of thighs. In a statement, KFC described the lusty chicken-flavored project thusly: "A young heiress contend[s] with the affections of a suitor handpicked by her mother. But when a handsome, young chef with a secret fried chicken recipe and a dream arrives, he sets in motion a series of events that unravel the mother's devious plans."
While Lopez is plenty famous, and is even starring in another Lifetime holiday film this year (Feliz NaviDAD), some of his co-stars in A Recipe for Seduction aren't as well known. Veteran soap star Tessa Munro plays the young heiress' mother, a women who appears to be having an affair with her daughter's supposed suitor.
Tessa Munro has appeared on several soaps and dramas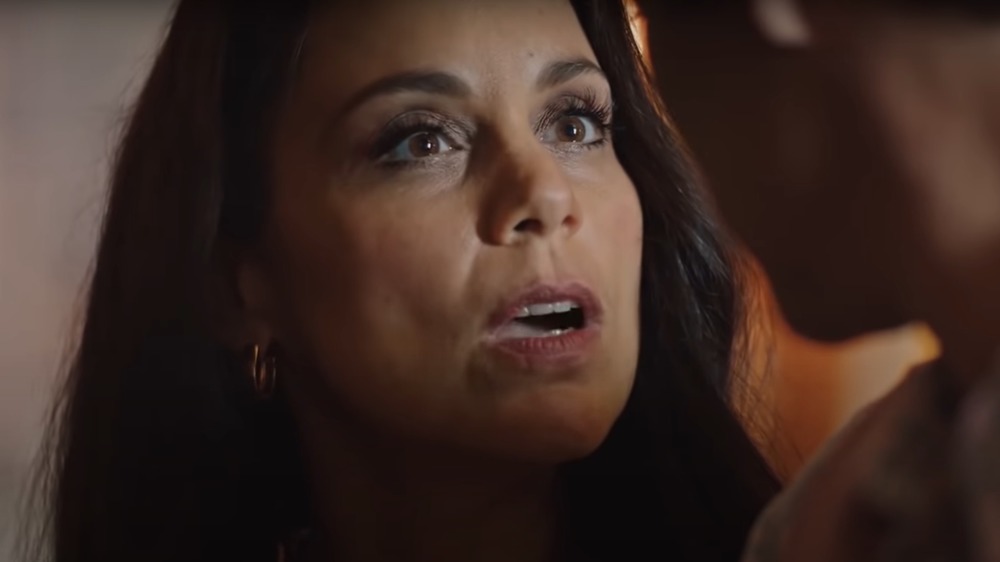 Lifetime/KFC
Munro has had a variety of guest appearances on dramas and soaps. She played Yvette and Tanya in three episodes of All My Children in 2010 and was in two episodes of Passions in 2007. From there, she had an appearance in a season 2 episode of Scandal as Mallory Blanchard and played the part of Meg in a season 3 episode of S.W.A.T., the series starring Criminal Minds' Shemar Moore.
She's also acted in several other short films, so this KFC-produced project but is not entirely new territory for her. In fact, she's already been in another Lifetime movie: the thriller Adopted in Danger, which tells the tale of a young woman connecting with her birth parents, only to discover that maybe she shouldn't have looked for them. 
A Recipe for Seduction debuts on December 13, so check out our guide on when and where to watch it because of all of 2020's surprises, this one is surely not worth missing.